Once Upon a Time podcast forums
Theories and discussion about ABC's Once Upon a Time TV show
I KNEW IT!!!
I knew she'd be promoted. And she deserves it too. Belle is such a lovely character and Emilie is a wonderful actress. I can't wait to see more of her in season 2. Hopefully, she'll get her own character centric episode too.
Posts: 168
Joined: March 23, 2012, 9:29 pm
---
3 CHEERS FOR EMILIE!!!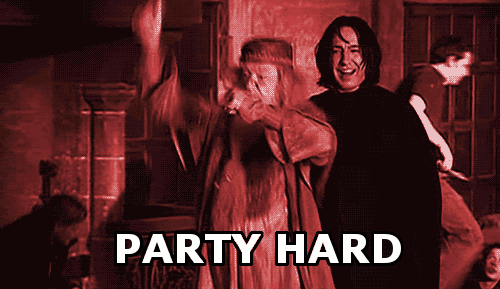 The writers had to make her a series regular. Belle is an integral part of Rumpel's character and story. She's way too important to him for the writers to just forget.
Posts: 233
Joined: April 8, 2012, 12:45 pm
---
Yes. YES. YYYEEEEEEEEEEEESSS!!!!
I'm so glad the writers have realised just how wonderful Belle's character truly is. She's going to OWN next season.
Posts: 191
Joined: May 30, 2012, 10:03 pm
---
My rumbelle heart is so happy right now
tumblr
+
OUATDirectory
+
ao3.org profile

I am the Keeper:
Of Rumple's Laugh

& Prince Charming's swag cape
Posts: 2540
Joined: February 7, 2012, 11:13 am
Location: Northern VA
---
Yay! I figured she had to now that she is in the picture again and intertwined with Rumple's story!
Posts: 685
Joined: March 27, 2012, 10:04 pm
---
*Cries Tears of Joy* This news just made my entire summer. I can now confidently say that I will survive the hiatus. This news is just that awsome!
"I've lost so much and I didn't want to leave you without telling you everything." ~ Mr. Gold
Teams: Dearies, Rumbellers, Beauties, Evil Regals, Clan Charmings, Little Reds, Crickets, Mad Hatters, SwanThief
Posts: 395
Joined: March 24, 2012, 11:42 am
---
My first thought when reading the news on twitter: "The Rumbelle fans on the forum will go wild."
And you didn't disappoint! I must admit, I'm happy, too. ;-P
@
*The Looking Glass*
That's one great gif!
Keeper of Emma's blue jacket, Red's fabulous cloak, Charming's "I will always find you", Snow's "I'll find you" and Regina's "Magister" sign above her office door, as well as Henry's clock collection. @OUATGermany
Posts: 1000
Joined: February 16, 2012, 7:31 am
Location: Germany
---
First order of business: the kiss.
After that, battle maps and a sword, because General Belle has arrived.
"I chose it once. Now I choose you."
Posts: 424
Joined: March 4, 2012, 1:42 pm
---
---
Return to General Season Two discussion
Who is online
Users browsing this forum: No registered users and 1 guest