September 27, 2014 at 2:19 am
#283395
surayya
Participant
Participant Nice to see your work again Killian The creativity of this fandom continues to impress. Two more days until we can throw ourselves back into the full-on, fantasy fun. Even with all the spoilers floating around it will be good to have the actual story being told outside of speculations and *they should have*, *how dare they* discussions. Characters I love will most likely remain loved. I prefer just letting the story they tell lead the way. As long as I am entertained still, there will be no channel hopping, remote throwing and message board defensive uber drama. It is and never will be my story to tell…just going to go along for the ride and escape, or not. I intend to enjoy the heck out of every moment that speaks to me. and hope those with the means and expertise to continue to post the lovely visuals and creative clips. Life is truly too brief for continuously pi**ed on Cheerios on the menu. Happy Weekend to all the CS ers dwelling here! It's all good.
I cant wait to get back on the Once roller coaster of angst either- Bring it on!!!! Cant wait to laugh, cry, cheer & berate at my TV screen again this season LOL 😀 I think there are only 2- No 3 shows on TV where I get emotionally involved in these days- Once, Outlander (although a little differently for Outlander since I've read the books & already know whats going to happen) & it seems Arrow (I have to include Arrow now as it's S2 finale took me by surprise & had me on the edge of my seat, with a sharp intake of breath & going OMG! He didnt?! – did he?! Was that for real?! LOL)
You have a great weekend yourself! 🙂
I like your attitude @bo-peeps btw, did you guys see this? it's video interviews of Jen and Colin from last Sunday's screening.
Ugh! S4 isnt even here yet & already I'm chaffing at the bit to get to date night 😀 😀 😀 How I will survive this waiting I dont know!!! …. although I'll probably rewatch each new ep 20times before the next ep comes out, which might kill a little of the waiting time lol 😉
I read on another board that A&E indicate that this season we will learn more about who Hook sold his ship to and the Hook's father
Really!?! AWESOME burgers!!!!!!!!!!!!!!!!!!!!!!!!!!!! S4 just sounds better & better with each passing day!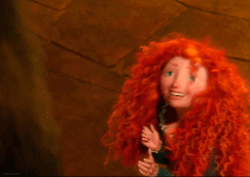 I've seen speculation that Emma & Killy might pull away from each other (kinda like what happened in Frozen), before coming together again for TL kiss or something like that- thought it was an interesting theory…. would certainly kill all the CS fans world wide (along with the internet) with feels LOL 😛 😉
As an aside- how many times has Colin/Hook broken tumbler so far?… I think's been twice hasnt it? It's due for a third breaking isnt it 😉