November 12, 2016 at 11:30 pm
#330206
WickedRegal
Participant
Happy Birthday @TheWatcher!!! Make a wish and eat lots of cake!!!!! 🙂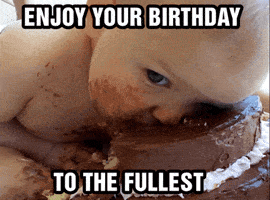 Let's see…Lethal Weapon is a really really good show! It hits the nail on all marks, from the bromance between Riggs and Murtaugh, which for me wins bromance of the year over all other shows! The two of them are simply hilarious, and it's really great to see Damon Wayans doing work again! The wife is hilarious, and it's good to see her doing work too because I haven't seen her in anything since Girlfriends Sitcom, but her and Damon have really great chemistry! The plotlines are simple, but entertaining at the same time! If you haven't started watching it…I'd highly recommend it!
I also just jumped aboard the Lucifer Tv Series, and Tom Ellis is a wicked delight! The cast is diverse, woke, and unproblematic….bonus points all around! And I'm trying really hard not to ship Lucifer & Chloe because any ship I ship, it sinks quicker than the Titanic.
As for how this season is going…meh. It's good, nothing special or great, but it's definetly better than the last few seasons of the show…minus a few terrible ideas. Overall, it's going good…plenty of Season 1 like feels to it. But I can feel a finality for Once Upon A Time coming soon…whether it's this season or, if we get one, the next.
And because of my husband's serious addiction to wrestling, which unfortunately passed down to the kids, who force me to watch it every…(eye twitch)…every day! (I'm not complaining…seriously…I'm not! Don't judge me! On every IPad…tv screen…laptop…even on the walls of their rooms, I see wrestling stars! Everywhere, guys!) But I've discovered the number one, adorkable, cinnamon roll who to me is the most unproblematic celebrity there is…Fergal Devitt, aka, Finn Balor!
He is to WWE Wrestling, what Lana Parrilla is to OUAT, and I swear…he's like a kid trapped in a thirty five year old man's body, but he's literally the King of the Ring!
"If you go as far as you can see...you will then see enough to go even further." - Finn Balor