WickedRegal
Participant
Okay….here we go.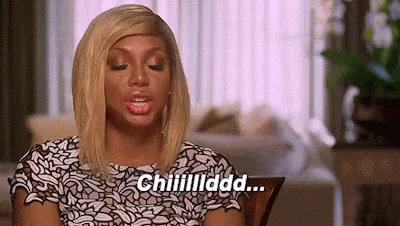 <u></u>
Rating: 5/10
Liked:
WickedSisters….it's always going to be RegalBeliever & WickedSisters that make the rest of the final season for me, I just already know it.
Rumple and Hook working together….even though Hook doesn't remember, its still nice to see how far these two men have come, and I just know I'm going to be utterly destroyed emotionally when Rumple dies.
Mixed:
There's really no mix besides the Dr. Facilier factor…..on one hand, I'm only mildly intrigued by his relationship with Regina which only shows how last minute planned this love interest was, considering we should've been introduced to him quite early on, and yet, I still don't see not one reason why Robin Hood had to die….like….what was the point?!!!! Do I ship VoodooQueen as it is now coined….not one bit because it's so last minute and just entirely out of the left field.
If Adam and Eddy just had to have Regina end up with someone in the end, it would've been so much easier just to drag New Fairytale Land Daniel, or resurrect the original Daniel or even resurrect Robin Hood somehow! Or even, have Regina and Evil Queen remerge because by now New Robin Hood should be close enough to the original one given he found love with the Evil Queen. There were just so many routes but Adam & Eddy seem to have decided to just take the one they knew would piss off the fandom the most. Is there chemistry between the actors, yes, but lets face it….Lana has chemistry with everybody, hell, she had chemistry with herself in Season 6. And I just….I don't know….I'm just not on board with this, I just can't. But even though I'm not on board, what matters to me is Regina's happiness, no matter what nonsense form it comes in….but Evil Regals know, Queen Regina deserved better than this last minute idea.
Disliked:
Naveen….okayyy….whoooooo….this is the one I'm reallllllllyyyyy pissed off about because I knew Adam and Eddy were going to pull it. Tiana and Naveen are hands down my favorite Disney Couple and I just feel like A & E messed with their story a bit too much….it's missing something! Like, the chemistry is there, but I really feel like we've got the wrong actor. Clearly, he's talented because he pulled off some of Naveen's mannerisms pretty well, but he's just not Naveen, you know. IDK….at this stage in the game, I'm not as surprised because I was expecting it. Its just something missing!
Everything else I just didn't really care for….I still don't care about this "Coven" or honestly this relationship Henry's got with Jacinda….I just don't know anymore.
Okay, another episode without Alice…..I'm getting irritated by this now, LOL!
"If you go as far as you can see...you will then see enough to go even further." - Finn Balor