Slurpeez
Participant
@ mia: I've had that exact same question on my mind since Sunday's episode. I think it's possible that werewolves could still exist in SB. Firstly, Granny's scar still aches during a full-moon, and secondly, Red still has amazing canine tracking abilities. Perhaps by constantly wearing red, Ruby is able to prevent turning into a werewolf (or as mia suggested, Red had mastered not turning into her wolf form before coming to SB). I may be wrong about this, but it has left me wondering, too.
It was Mr. Gold who told Graham there are no wolves in SB ("at least not the literal kind") in episode 7 The Heart is a Lonely Hunter. Perhaps this was Mr. Gold's way of hinting that there are werewolves in SB. It also makes me think that Graham's wolf guide may be more than your average wolf. Also, in that dialog in which Sheriff Graham comes across Mr. Gold doing a "spot of gardening" in the woods, there is reason to believe that Mr. Gold knows far more about werewolves than we'd have thought before episode 15.
Mr. Gold: Good morning, Sheriff. Sorry if I startled you.
Graham: Right. Sorry, I thought you were a wolf.
Mr. Gold: Did I forget to shave? [smile]
Graham: What are you doing out here so early?
Mr. Gold: A spot of gardening. Yourself?
Graham: I was looking for a …
Mr. Gold: A wolf. I think I'm starting to catch on. To the best of my knowledge, there are no wolves in Storybrooke, not the literal kind anyway. Why are you looking?
Graham: You'll think I'm crazy.
Mr. Gold: Try me.
Graham: I saw one in my dreams and then I saw one for real just a few hours ago. Did you see anything unusual out there?
Mr. Gold. I'm afraid not. I do wish I could be more helpful. You know, Sheriff, they say that dreams, dreams are memories of another life.
Graham: What do you believe?
Mr. Gold: I never rule out anything.
Also, I think the wolf we saw in the pilot in the middle of the road wasn't clueless. I think it was preventing Emma from leaving, because it knows who Emma is. I also think that it was the same as Graham's wolf guide but that the special effects team just forgot to add a reddish hue to on the eyes. It was the same color in both the pilot and episode 7. I don't think that it was Ruby, because in ep. 15, Red's wolf form was black.
The wolf form the pilot episode kept Emma from leaving: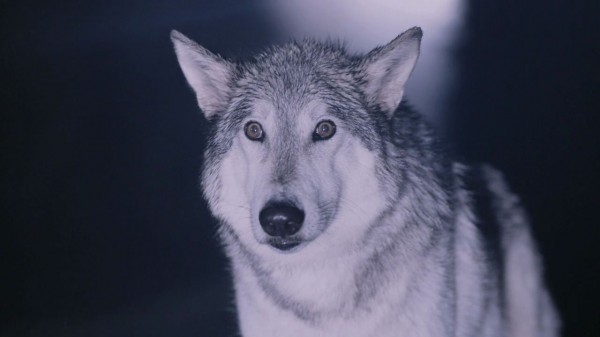 Graham's wolf guide from episode 7.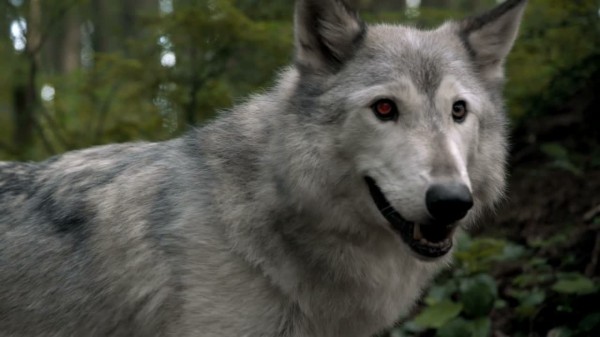 Red's wolf form in episode 15:

"That's how you know you've really got a home. When you leave it, there's this feeling that you can't shake. You just miss it." Neal Cassidy