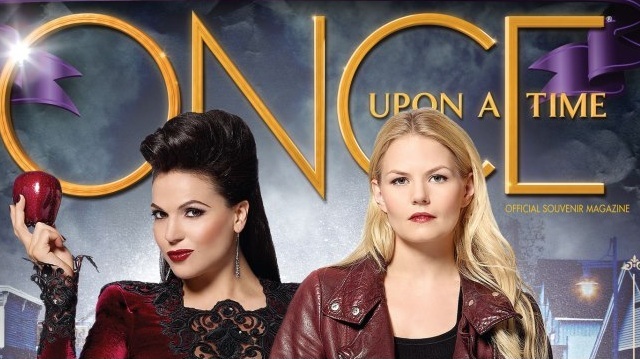 Following the success of ABC's TV show Once Upon a Time, Titan Magazines has published the first of two collector's edition special magazines. Issue #1 will help fans go beyond watching the episodes and will give special details never read before. The first magazine is now available in newsstands and can be purchased online. Issue #2 will be available in summer, 2013 with exclusive interviews with the cast, secrets, and lots more.
Issue #1 is 148-pages long and has interviews with actors Jennifer Morrison, Lana Parrilla, Jared S. Gilmore, Eion Bailey, Raphael Sbarge, Meghan Ory, Sebastian Stan and David Anders. It also contains an interview with the brilliant minds behind the show, producers Adam Horowits and Eddy Kitsis. It explores the fairytale world and the TV show's visual style, and talks about the visual-effects team's secrets behind the scenes. The writing team talks about bringing classic characters to life and what that means to them.
This special magazine allows us to come closer to the world behind Once Upon a Time than we ever thought possible.
Find out more about issue #1 and what is included
I've already ordered my copy maybe you should too!!
---
ONCE podcast is the #1 unofficial podcast for ABC's TV show Once Upon a Time. The podcast is hosted by Daniel J. Lewis, his wife Jenny, and Jeremy Laughlin. ONCE podcast was a finalist for best TV/Film podcast in 2012.
For more in-depth reviews, theories, easter eggs, and talk about Once Upon a Time, subscribe to ONCE podcast for free in iTunes or your favorite podcast directory; visit the ONCE podcast website for screenshots, shownotes, and blog posts; and join the Once Upon a Time forums to talk with other fans.