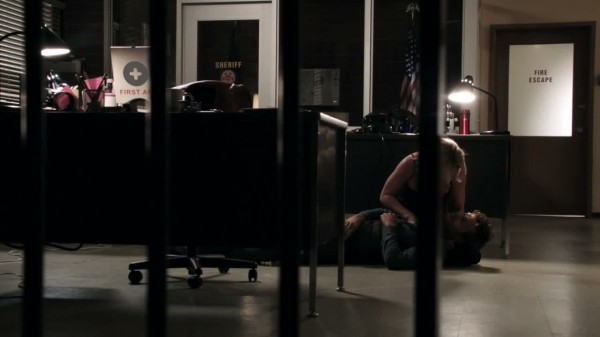 Entertainment Weekly lists Sheriff Graham's death as #9 in the "Best TV Deaths of 2011."
Once Upon a Time's seventh episode focused almost entirely on a heretofore sideline character: the Irish-for-some-reason hipster lawman, Sheriff Graham. We learned about Graham's secret past as the Huntsman; we saw him search for his heart; we saw him kiss Emma. And then he died, an unsuspecting victim of Evil Queen Regina. The episode was written by Once co-creators Edward Kitsis and Adam Horowitz, who came from Lost — a show that became famous for deploying the Episode That Makes a Character Seem Awesome Right Before We Kill Them death twist.
I certainly found Sheriff Graham's death shocking and almost tear-jearking. What did you think of it?
Read Entertainment Weekly's full list of Best TV Deaths of 2011.