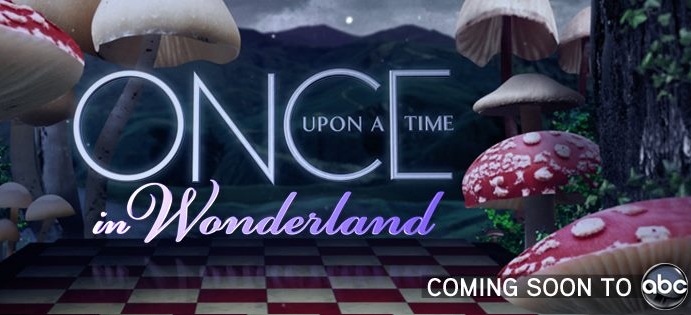 By Melissa Cavallo 
First of all, Wow, that two part finale was amazing, absolutely incredible, that had to be said!!
Season 3 is going to keep us on our toes with the new exploration of Neverland, the present and past day Fairytale land and of course the remaining citizens of Storybrooke. As season 2 came to an end we were given some answers but left us with even more questions. Be prepared to wait for season 3 until the Fall in its usual time slot at 8pm on Sundays. Even though it will be a tough and long wait, it will defiantly be worth it!!
Once upon a time in Wonderland
As it has been mention before, throughout the forums and on the podcast, 'Once Upon a Time in Wonderland' has been approved.
"In Victorian England, the young and beautiful Alice (Sophie Lowe) tells a tale of a strange new land that exists called Wonderland….one that has her family and doctors convinced she is mad. When the Knave of Hearts (Michael Socha) and the White Rabbit (John Lithgow) arrive to save her from a doomed fate, the trio tumble down the rabbit hole for the adventure of a lifetime to rescue Alice's lost love, Cyrus (Peter Gadiot)."
                                —- Once Upon a Time in Wonderland's facebook page
In the World of Wonderland, nothing is impossible… Once Upon A Time in Wonderland premieres Thursdays 8pm this Fall on ABC.
Catch the full ABC fall schedule here
Take a first look at it below:
Other news – Meghan Ory (Red/Ruby)
According to an interview with Meghan Ory (Red/Ruby) on TV Guide Magazine she will be in show less. After moving into Neverland the creators Adam and Eddy weren't too sure what to do with her character.  So now it's official, Meghan has signed onto a new CBS drama Intelligence, starring alongside Josh Holloway and Marg Helgenberger. Meghan is to play a smart secret service agent and is recruited to guard Josh, who is a very expensive computer chip enhanced agent, kind of sounds like Chris Fedak and Josh Schwartz's Chuck. But don't be alarmed, there is a chance of Meghan coming back as Red/Ruby in some episodes because although Intelligence is on CBS it's filmed from ABC Studios.
Look out for other news and posts coming soon!