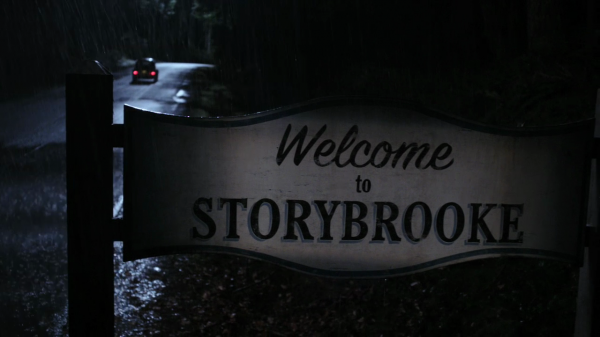 Podcast: Play in new window | Download | Embed
Introduction and review of Once Upon a Time's pilot episode. We explore the characters, theorize where the show could go, and share Lost easter eggs.
What is "so horrible" about Storybrooke? Is it just the robbery of everyone's happy endings?
Will it be Emma or Henry to help the Storybrooke characters know their true identity?
All was dark and cold in the land until Prince Charming broke the spell by kissing Snow White.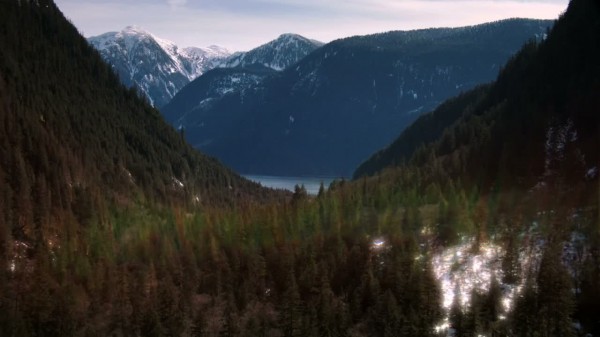 Will we learn that every character has some kind of superpower?
Never yell, "Hey!" before you throw a sword at an evil queen.
Flying monkeys in Henry's book. Maybe a hint to The Wizard of Oz?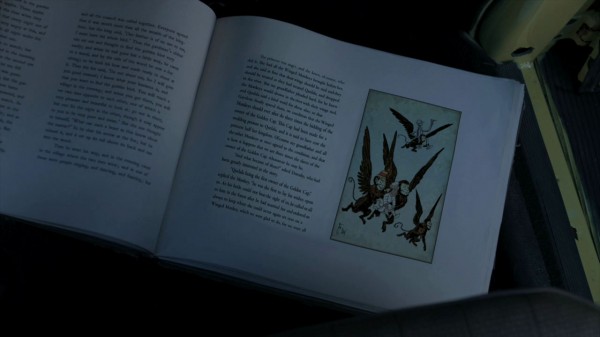 Dan saw Emma's license plate, "836-M4X," and immediately saw "magical forest."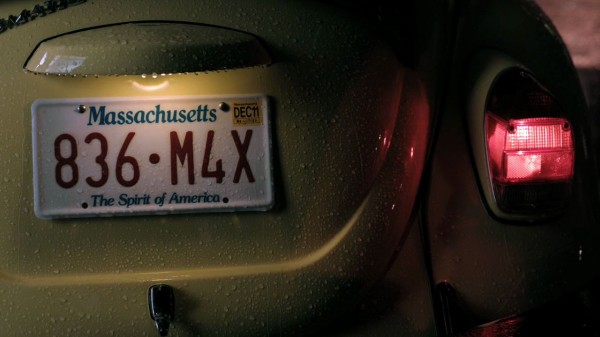 Emma finds people. It's her expertise.
Emma makes a wish upon a star.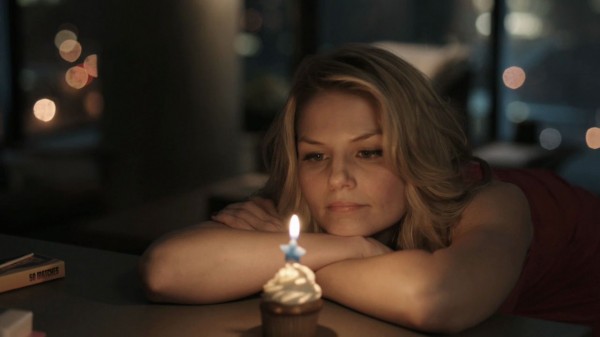 Grumpy (Leroy) was in the jail cell next to Emma when she woke up.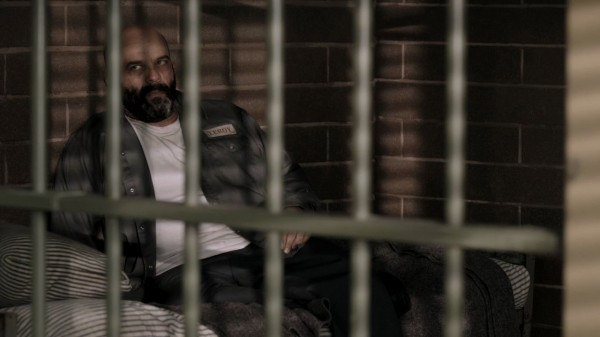 Check out what's written on Emma's door!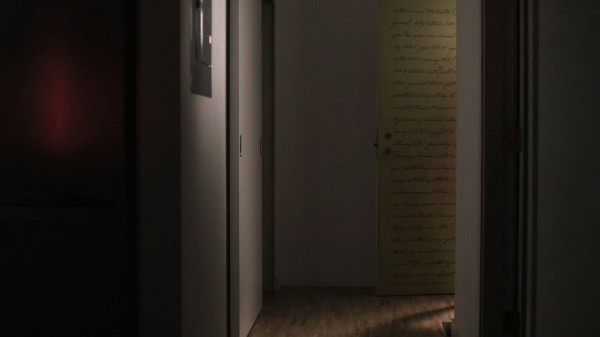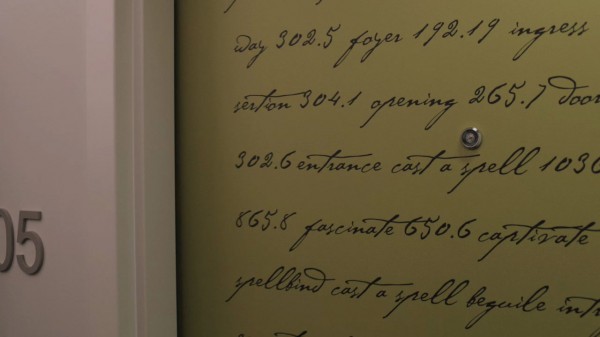 Note the lines, "302.6 entrance cast a spell," and "spellbind cast a spell beguile."
Would the future have happened if Rumpelstiltskin hadn't told Prince Charming and Snow White about Emma's future?
Regina looks into a mirror and finds some kind of comfort.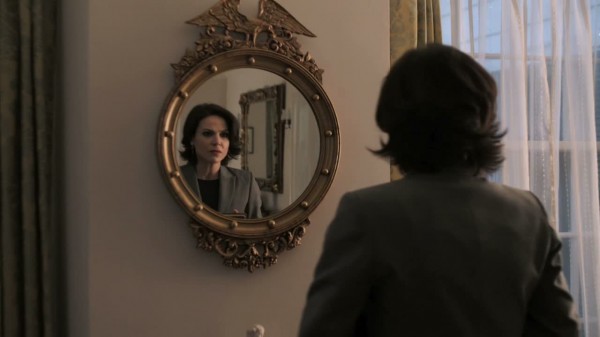 Regina has apples and apple cider ("the best apple cider you've ever tasted") in her home.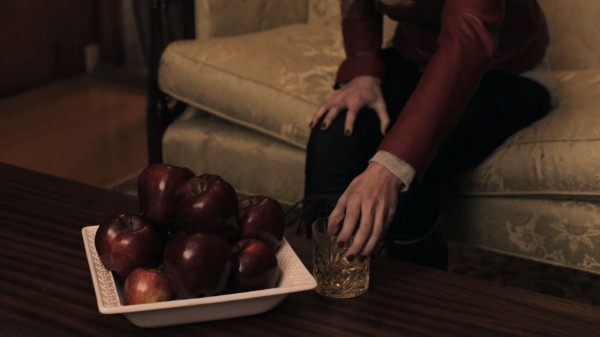 Does Regina know who she is? Does she remember their real past? Perhaps people are pushing out some imaginations of their memories.
"The only happy ending will be my happy ending." Storybrooke is Regina's happy ending?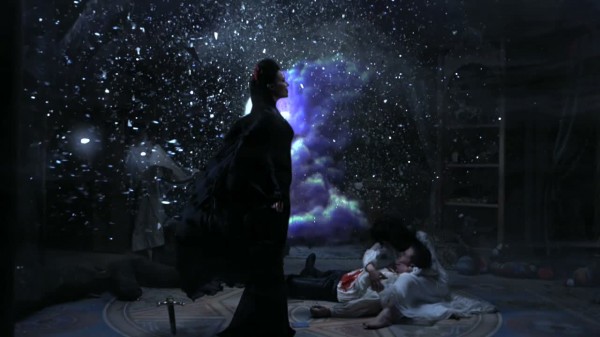 How did Henry come to be in Storybrooke with Regina if Emma lived far away.
Mary Margaret said, "You're building a home, not a cage." Could this be her approach to life in Storybrooke, even though she doesn't know that she's in a cage?
Is Mary Margaret's necklace a sword or a cross?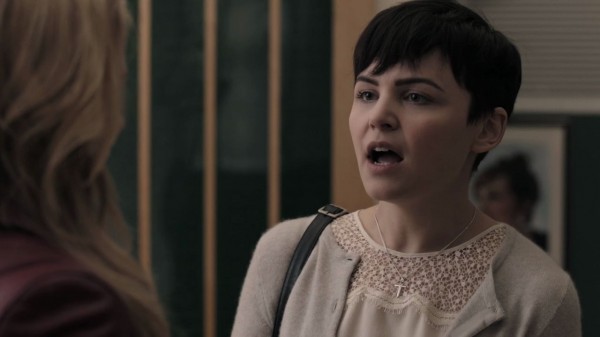 Mary Margaret's last name, Blanchard, means "white" in French. Regina means "queen" in Italian.
Daniel made quite an amazing connection between Regina's last name, Hills, with the a queen who stands on sevel hills mentioned in the Biblical book of Revelation. But then he realized her last name is Mills, not Hills.
Some of the other characters we saw: Jiminy Cricket, Gippetto, Pinocchio, and Little Red Riding Hood.
Prince Charming and Snow White sent Emma away to give her her best chance. Emma gave Henry away to give him his best chance.
Henry had a light carousel that has a swan on it.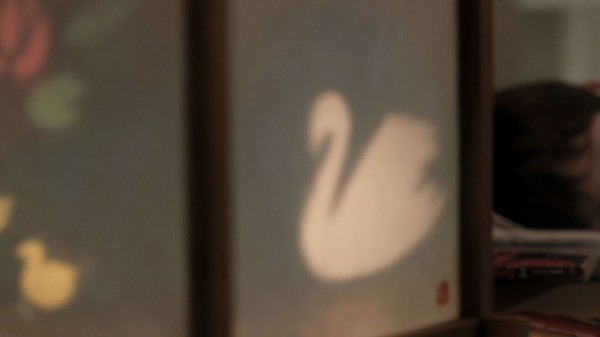 Who is Sheriff Graham?
Lost easter eggs
Mayor's street address is 108 (key number from Lost).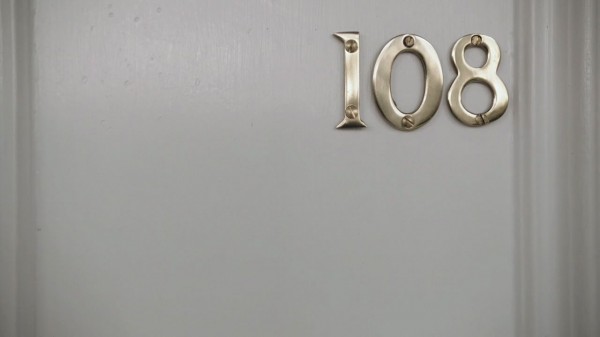 The clock tower changes from 8:15 to 8:16. Both are part of the Lost numbers (4, 8, 15, 16, 23, 42) as well as 815 being the flight number.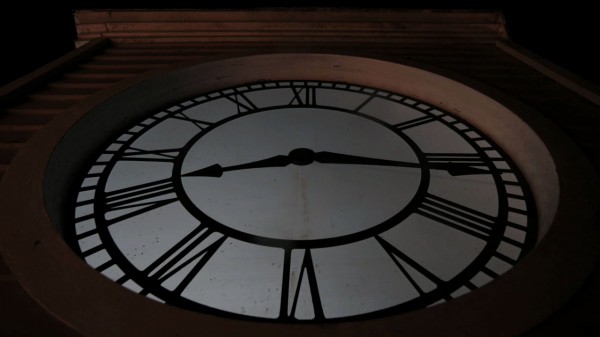 The actress playing Regina was also in Lost as Greta (episode near the end of season three).
Emma Swan connects to the Swan Station from Lost.
Black smoke was part of the curse, maybe also a Lost easter egg?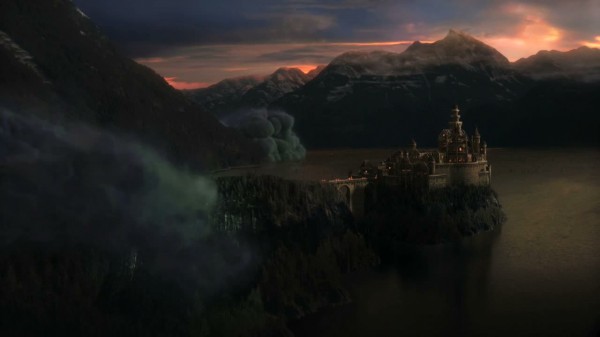 WhosYourMomma.org is registered by ABC. Check out these other funny-looking emails.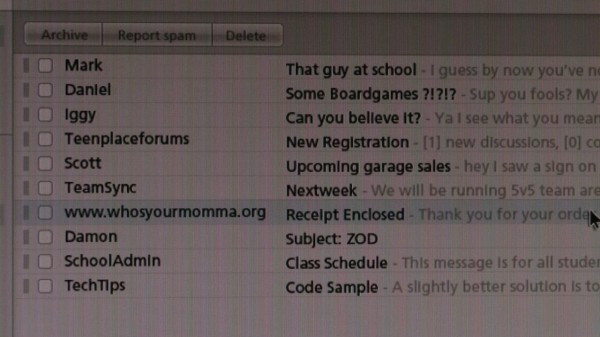 The story-telling mechanism of Once Upon a Time are similar to the flashbacks from Lost.
What could be ahead?
Emma has decided to stay. What kind of "final battle" will we see?
Rumpelstiltskin knows Emma's name. Does that mean he has power over her?
We'll probably see bad things happen when people try to leave Storybrooke.
Sheriff Graham gives off a "wolf impression." Could this a hint at his character?
What if Emma's success will bring everyone back to Fairytale world to fight a battle there?
What did you think?
Email Feedback@ONCEpodcast.com (audio files welcome)
Call (903) 231-2221
Comment on the shownotes
Visit any page on ONCEpodcast.com and click the "Send a voice message" link to record and send a message right from your computer.
Help us out!
Share this post in your social networks
Follow us
On Facebook:
On Twitter:  echo do_shortcode('[twitter follow="ONCEpodcast"]'); ?>
Daniel J. Lewis:  echo do_shortcode('[twitter follow="theDanielJLewis"]'); ?>
Jeremy Laughlin:  echo do_shortcode('[twitter follow="phlegon"]'); ?>
ErinJ:  echo do_shortcode('[twitter follow="erinjcruz"]'); ?>
Hunter Hathaway:  echo do_shortcode('[twitter follow="travelingpixie"]'); ?>
Jacquelyn / RumplesGirl:  echo do_shortcode('[twitter follow="punk_bunny_87"]'); ?>