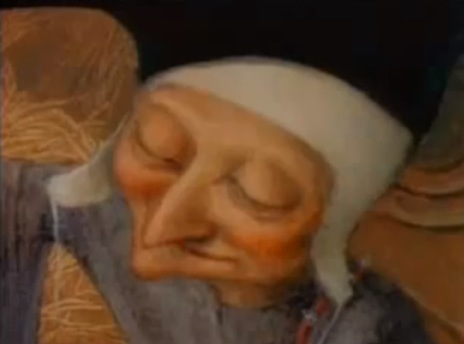 Hello Once fans!
I grew up in the late 80s. When I was a kid, one of my favorite TV shows was Reading Rainbow. If you've never heard of it, here's an excerpt on it from Wikipedia.org.
Reading Rainbow is an American children's television series aired by PBS from June 6, 1983 until November 10, 2006 that encouraged reading among children.

…

Each episode centers on a theme from a book or other children's literature which is explored through a number of segments or stories. The show also provides book recommendations for kids to look for when they go to the library. It is the third-longest running children's series in PBS history, after Mister Rogers' Neighborhood and Sesame Street. It was also one of the first PBS shows to be broadcast in stereo.
One of the most memorable episodes to me was the one that featured the story of Rumpelstiltskin. This is how I learned his story. The episode is about 30 minutes long if you've got time. Enjoy!
http://www.youtube.com/watch?v=cxsU98b9vL8
—Jenny
Please share this post!
Use the social buttons or retweet the following.
Rumpelstiltskin was featured on Reading Rainbow in 1987 oncepodcast.com/rumpelstiltski… #OnceUponaTime post by @JennysNook #OUaT

— Once Upon a Time Pod (@ONCEpodcast) February 20, 2012