Who else noticed the parallel with Henry and Snow after eating the apples?
The mimicking use of camera angles was genius and so very telling. What stood out the most to me, was the message that history truly does repeat itself;  especially with an Evil Queen pulling at its strings.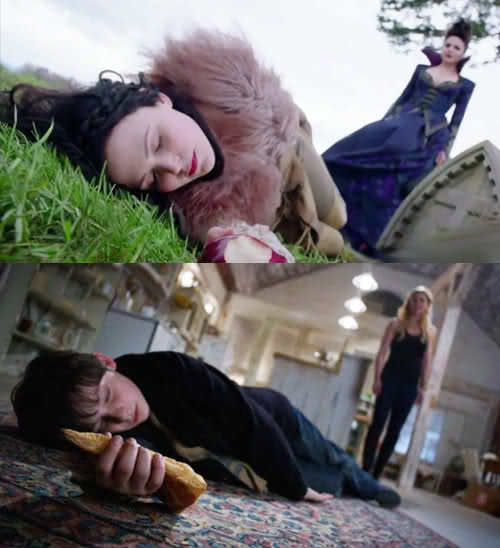 This made me think, if Snow needed Charming (true loves kiss) to wake her up from the poison of the apple, what could wake up Henry?
He is 10 so True Love might be out of question but maybe true love doesn't have to only romantic. Could this mean that the pure motherly  love of Emma or Regina could be his cure?
Who else can't wait for the answers to this and a million other questions?