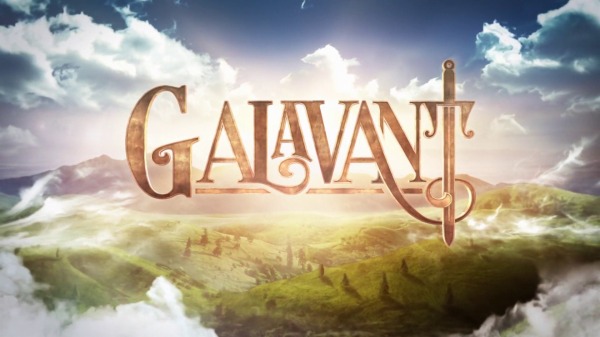 Listen as we reviewed Galavant and share what we think of this comedy musical show! Plus, a mother-load of spoilers about the upcoming second half of Once Upon a Time season 4!
Podcast: Play in new window | Download | Embed
[adrotate banner="47″]
Spoiler-Free Galavant Review
The show may have gotten mixed reviews and but we definitely loved it. It was witty and was great to watch while Once Upon a Time is in hiatus. As far as musicals go, we enjoyed it even more than Into the Woods. We cannot say that it's family-friendly, due to some intimate moments and sexual jokes, so it might be too risqué to be family-friendly. However, it was nice of them to bleeped out the profanities, and we think they did a great job in making it look like a parody of fairy tales we've gotten used to see and hear. So if risqué scenes doesn't bother you, you might want to try watching it. Who knows, you might actually enjoy it the way we did.
Get the soundtrack on iTunes or Amazon.com. Also, watch the whole series on iTunes or Amazon.com Instant.
Spoiler-filled Galavant Review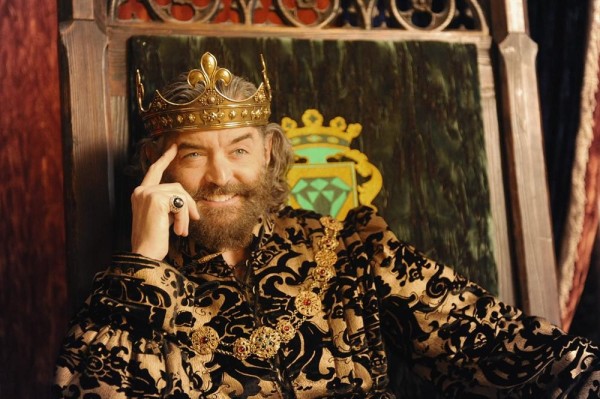 We thought that the casting was great! Not only did we love the main characters, but the guest stars, as well. We especially loved the actor that played King Richard, Timothy Omundson; he was brilliant with that part.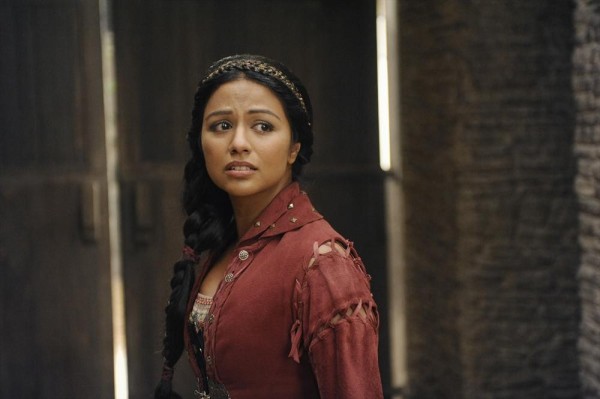 Every characters played their part well. We've heard that Karen David, the actress that played Princess Isabella Maria Lucia Elizabetta of Valencia shared that she doesn't mind appearing in Once Upon a Time. Surely, it'd be great to see her on the show!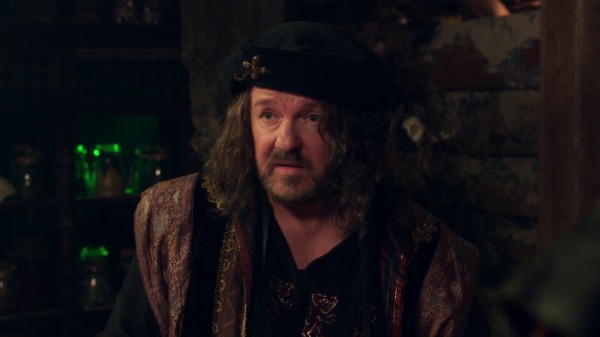 We love seeing the guest stars, including Ricky Gervais as Xanax the wizard, and Darren Evans as Chef Vincenzo. We especially enjoyed his song If I Could Share My Life With You; it's definitely one of the best loved songs ever!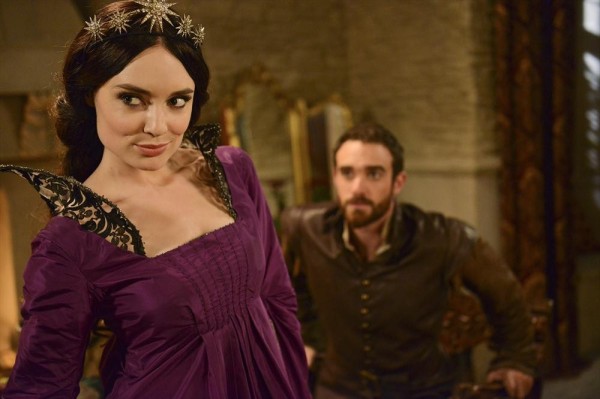 We also love watching Madalena as a villain. She has no remorse, no guilt whatsoever. Her character really surprised us, even plot twists that knocked us off the edge of our seat, even with a musical comedy as this.
Over at our forums, we've learned that some of the casts were actually singing as they were taping the episode. We even heard that the editors ended up using the live singing more than the recorded bits into the show. Props to the actors for being able to do both.
Alan Menken, whose musical scoring includes The Little Mermaid, Little Shop of Horrors, and much more, is a genius. The songs are so bizarre and weird we loved it! The songs, also, are much more memorable than any other musicals. We liked that in Galavant, every scene wasn't sung-through. It really feels like a live-action series. We also liked that they did not take it too seriously. It was great how they mix different types of music into the show, rather than filling the show with ballads and traditional songs often heard in musicals. The plot twists also surprised us. They did great in showing that everyone kind of has their dark side in them.
Thank you for supporting us!
David Neuland (subscriber)
Steve Johnson (subscriber)
Lisa Slack (subscriber)
Jessica Olsen (subscriber)
Aimee Catellier (subscriber)
Tappnbird (subscriber)
Laura Silva (subscriber)
DJ Firewolf (subscriber)
Kelsey Hunt (subscriber)
Maryann Livoti (subscriber)
Justin Peterson
12 Patreon backers ($40.25 per episode)
Lynda.com/once
You can sponsor an episode or more of ONCE podcast, too! Email Daniel@ONCEpodcast.com if you would like to arrange a corporate sponsorship of our podcast for the upcoming third season.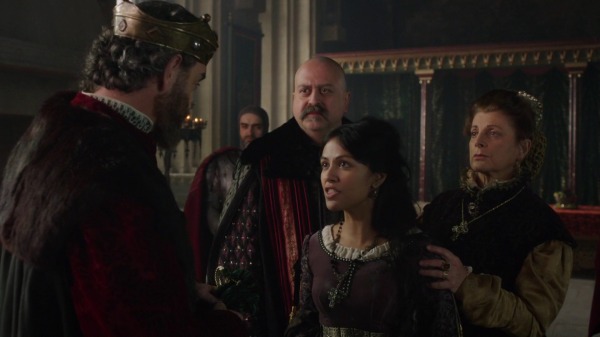 One of the plot twists that stood out to us was knowing that Isabella was actually working for King Richard, and that she was actually just leading him to a trap. We enjoyed the way they twisted that couple and weave them together. We also liked how they turned Galavant into the worst knight in shining armor, as well as Madalena's change to being the power-hungry Queen that she turned out to be, choosing fame and fortune over love.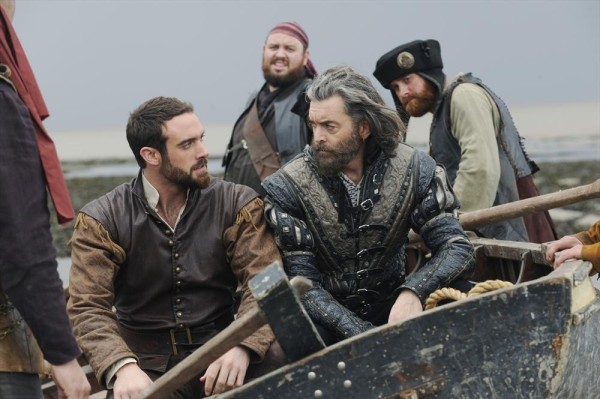 The cliffhanger at the end of the season has got to be the worse cliffhanger we've seen. The characters are separated, so we don't know if they would be getting a new season or not. Nevertheless, we hope that they would get a second season because we definitely enjoyed it. With Galavant going off with the same pirate gangs he went with in earlier episodes, there might be a future that awaits him, after all.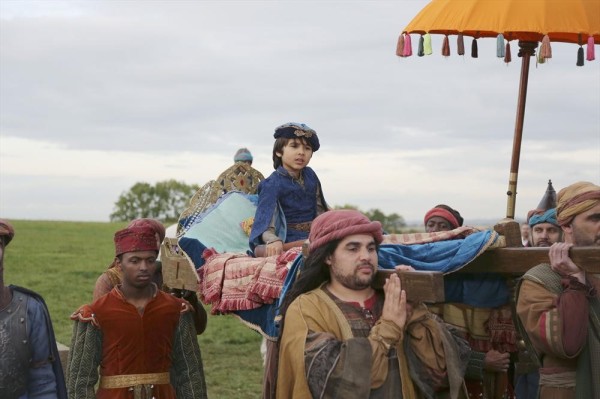 We were also a bit stoked with Prince Harry, who was Princess Isabella's fiancé and cousin, who was 10 years old. It was so funny how he showed up and took charge, then showing a big doll house for his future bride, Princess Isabella.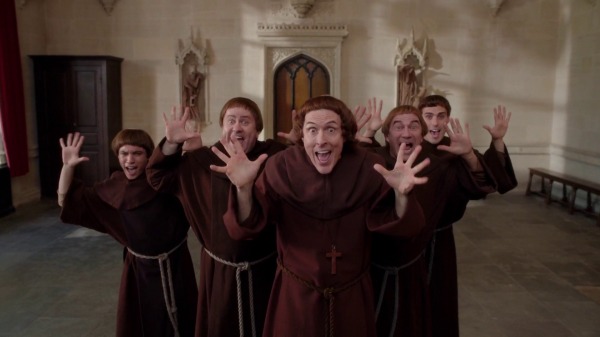 Another one of our favorite parts were the monks, who took a vow of song instead of a vow of silence. We don't know if they could get everyone back for season two, but it'd definitely be great to see the monks again.
If you liked the songs from the shows as we do, you can purchase the soundtrack via iTunes or Amazon. The music is a lot of fun; lots of really catchy tunes, where you probably going to have new songs stuck in your head because of Galavant!
By the way, the second half of the fourth season of Once Upon a Time is returning on March 1, and based on what we've heard so far, the season 4 finale may happened on May 17, including a break on April 5.
What did you think?
Help us out!
Follow us
Spoilers