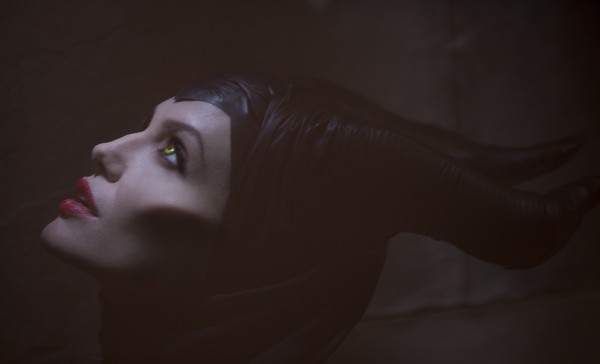 Disney has announced a prequel to Sleeping Beauty that will explore Maleficent's history and premiere on March 14, 2014. Angelina Jolie will play the evil star.
This comes as little surprise because fairy tales seem to be the latest rage in entertainment. This is certainly aided by television shows Grimm and our beloved Once Upon a Time, as well as recent movies Snow White and the Huntsman and Mirror, Mirror.
Also the new craze is "backstory"—how known characters came to be. Think of movies like Robin Hood, X-Men: First Class, and even the Once Upon a Time TV show frequently focuses on backstory rather than the popular tale (such as Alice in Wonderland and Snow White).
Here's the full press release.
Burbank, CA (June 19, 2012) – The Walt Disney Studios announced today that production began Wednesday, June 13th, on "Maleficent," starring Academy Award®–winning actress Angelina Jolie.

Directed by two-time Oscar®-winning production designer Robert Stromberg ("Avatar," "Alice in Wonderland"), in his directorial debut, and produced by Joe Roth, "Maleficent" is written by Linda Woolverton ("The Lion King," "Beauty and the Beast") and executive produced by Angelina Jolie, Don Hahn, Matt Smith and Palak Patel.

Co-starring in the film are Sharlto Copley ("District 9"), Elle Fanning ("Super 8"), Sam Riley ("On the Road"), Imelda Staunton ("Vera Drake"), Miranda Richardson ("The Hours"), Juno Temple ("Atonement") and Lesley Manville ("Secrets & Lies").

This is the untold story of Disney's most beloved villain, Maleficent, from the 1959 classic "Sleeping Beauty." The film reveals the events that hardened her heart and drove her to curse the baby, Aurora.

Behind-the-scenes talent includes Academy Award®–winning cinematographer Dean Semler ("Dances with Wolves," "In the Land of Blood and Honey"), production designer Gary Freeman ("Saving Private Ryan," "The Bourne Supremacy"), two-time Oscar® nominated costume designer Anna B. Sheppard ("Schindler's List," "The Pianist") and seven-time Academy Award–winning makeup artist Rick Baker ("Planet of the Apes," "Men in Black").

"Maleficent" is scheduled for a March 14, 2014 release in 3D.
Angelina Jolie seems to be a great part for this role in the motion picture.
This seems like a movie that would appeal to the Once Upon a Time fans. What do you think?
Please retweet this!
"Maleficent" movie by Disney coming in 2014 oncepodcast.com/maleficent-mov…

— ONCE podcast (@ONCEpodcast) June 20, 2012