Podcast: Play in new window | Download | Embed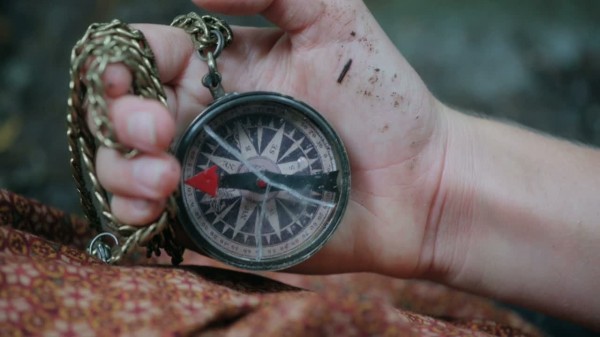 We would call "True North" a functional episode that gave us another story, but also further built the overall story. It's too bad we didn't see more time in the Blind Witch's house.
There was no recap in the introduction for this episode. Did they run out of time, or are the short recaps no longer necessary? This title screen was the most obvious what the story would be about.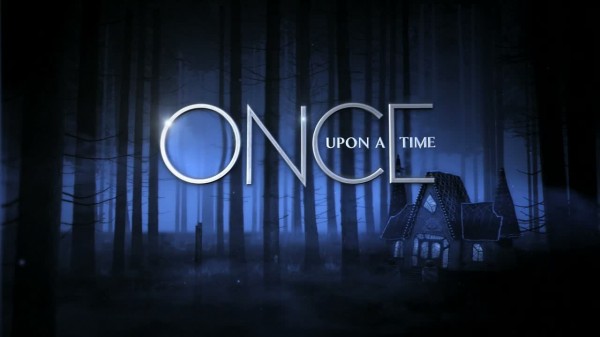 The epitome of this entire episode is this: Two kids searching for their father.
Fairytale Land
The compass is special. "A family always needs to be able to find one another."
The prize for Silliest Line of the Night belongs to the Woodcutter, who let loose this gem: "A fine specimen! The wood it provides will keep our family's hearth warm this winter." Thank you, good sir, for explaining how wood works. [Entertainment Weekly via @_obisgirl]
Bad dialog is backed by a strong performance. Good actors. Bad lines.
Did the evil queen put the father of Hansel and Gretel in her carriage when she took him? She walks the kids to the blind witch. She could've given them a ride there.
Was the Evil Queen's hair not two colors?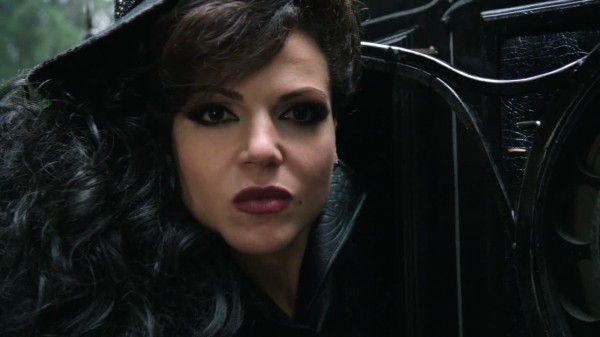 Did the curse only create the town of Storybrook, and the Queen use her power to magically trasport/send everyone to it?
Does Regina still have her powers (teleportation in black smoke and controlling trees and vines) in Storybrook?
Gretel's white stone she slung at the "black rider" connected well with the Grimms version of the fairytale.
Did the blind witch steal the apple from Regina?
Easter egg: Cookies on the wall of the blind witch's house appear again in Storybrook.
"GRAVY OR BUTTER?"
Dan read an excerpt for us from Grimm's Fairy Tales version.
The evil queen can send fire through the magic mirror.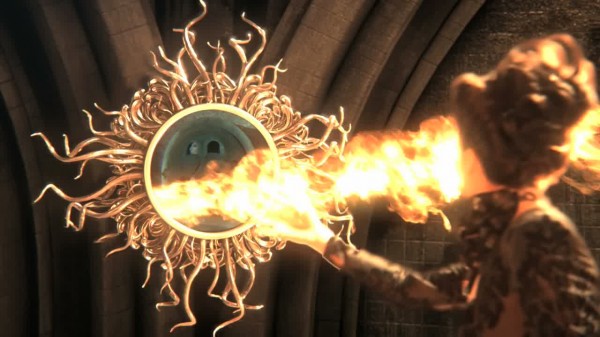 The evil queen is holding the apple and watching Snow White through the mirror when she's "cavorting with dwarves."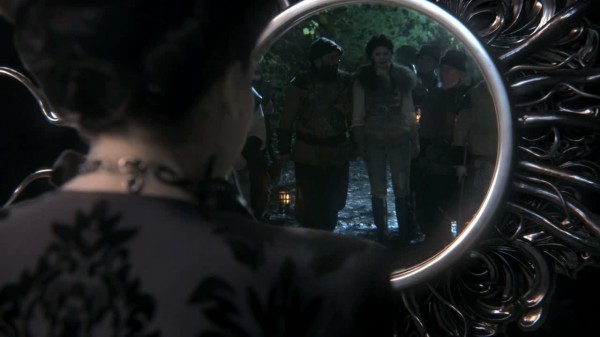 The Evil Queen got the sleeping potion from Meleficent. Maybe there was only enough of it to put the curse on one apple and that's why another could not be made.
The Evil Queen invites the children to live with her, veins "popping out" in her effort to be nice.
Does the queen only collect strong hearts in an effort to become more powerful?
Listener feedback: Is there a village in the woods on the right hand side where Hansel and Gretel find themselves? Could that be Storybrook?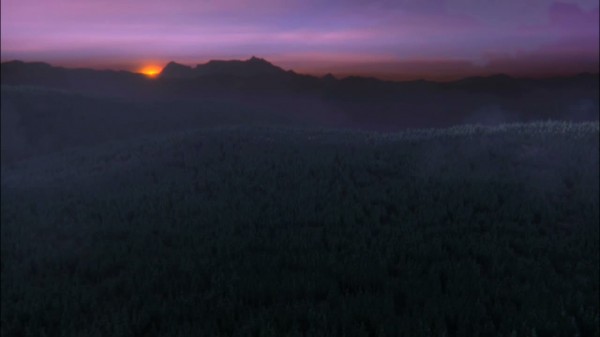 Did the Evil Queen capture Hansel and Gretel's father because she planned to use them to retrieve her apple from the blind witch, or was that only her plan after she saw that they were brave?
The Evil Queen genuinely wanted to know why the kids refused her for the uncertain future with their father. She seemed on the verge of tears.
Storybrooke
Look at these comic books that Henry was looking at in the convenience store. Are the issue dates relevant to the timeline?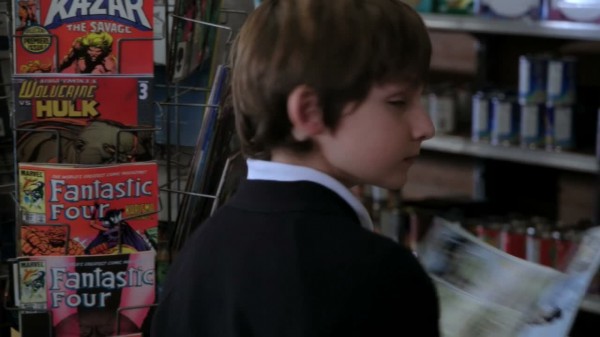 Fantastic Four issues #266 and #268 (pictured above) were released in May and July, 1984, respectively. Kazar the Savage premiered in 1981.
We met Sneezy, also known as Mr. Clark!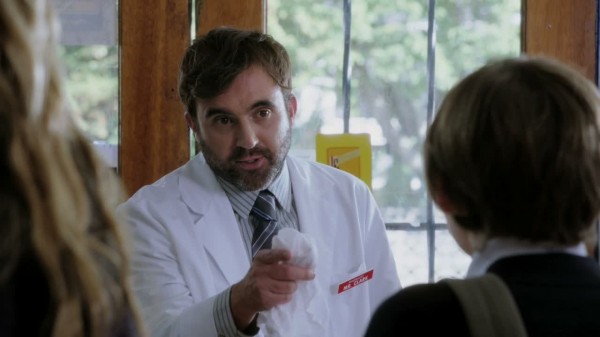 Is Emma subject to the time in Storybrook?
People's names in Storybrook have a relation to who they were and what they did in fairy tale land.
Regina doesn't know her own son—"My son doesn't eat candy." He had Apollo Bars in his backpack in the episode when he got trapped in the mine with Archie.
Do you think Henry looked at Nicholas weird when he met him?
Regina uses words like "miscreants" and "fear not." Does this confirm that the curse had no effect on her?
Regina tells Emma, "You shouldn't make promises that you can't keep," yet she doesn't keep her own promises. Regina is unconcerned with integrity.
What's with Boston? Emma lived there, Ruby wanted to go there, and Ava and Nicholas are going to be sent there by Regina.
Emma's necklace is a swan medallion.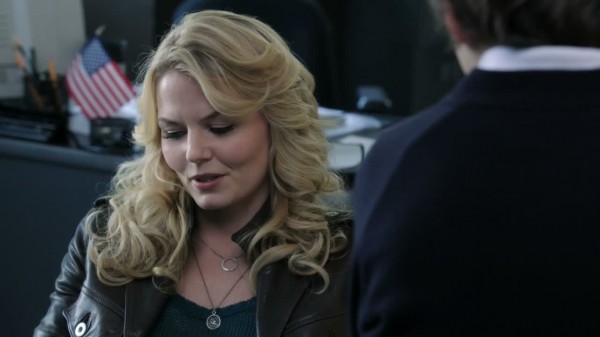 Who is Mr. Krzyszkowski? Could he be the Genie since he told Emma to fill out three request forms? Could Mr. Gold's polishing the lamp be a clue for this?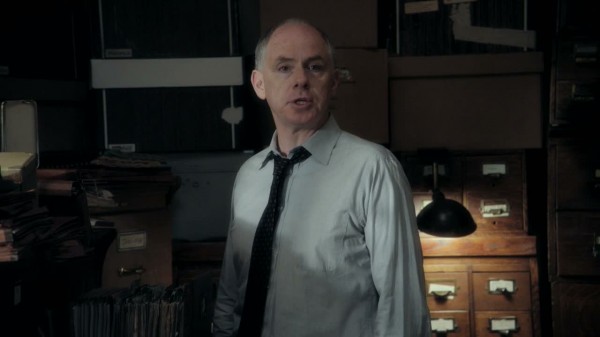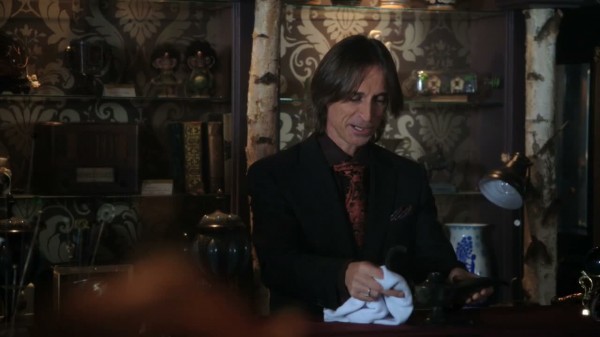 Why did Emma lie about the kind of person Henry's father is?
Mr. Gold doesn't let on about how much history he's aware of in both Storybrook and fairy tale land. Evidenced by the fact that the card is blank. He knows much more than he's letting on.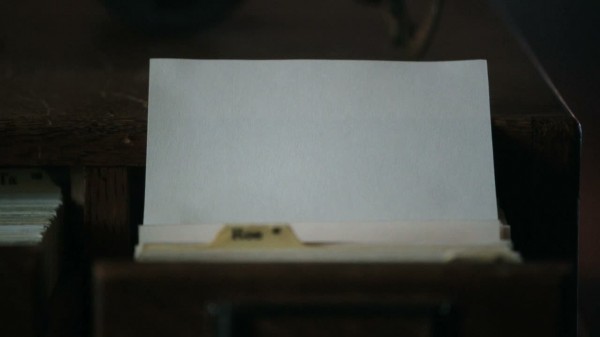 Why is Mr. Gold helping Emma help others to find their happy endings in Storybrook?
Are the objects in Storybrook from fairy tale land magic, or are they just connections to memories for those they belonged to (for example, Emma's blanket, the compass, etc.)?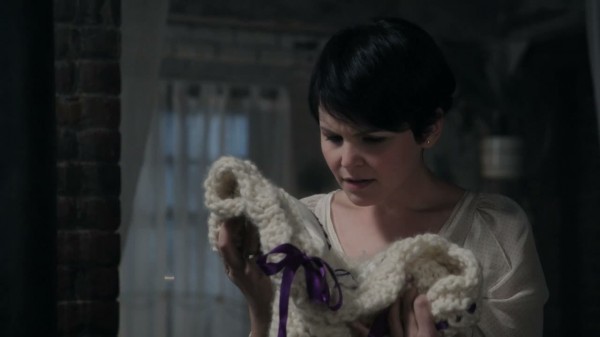 Did Emma stall her car on purpose, or did it stall because of the "bad things" that happen when people in Storybrook try to leave.
Who is the stranger on the motorcycle? What was his motivation for being so mysterious? Where did he come from?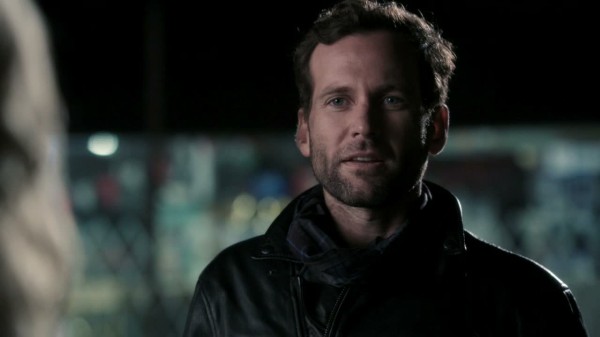 Two theories: the stranger could be Rumplestiltskin's son, or he could be the 7-year-old who found Emma as a baby on the side of the freeway (as mentioned in the newspaper during the episode when Emma was elected sheriff).
Can Regina give people the power to come and go from Storybrook?
Lost easter eggs
Henry was reading issue 3 of the Ultimate Wolverine vs. Hulk comic book, written by Lost producer Damon Lindelof.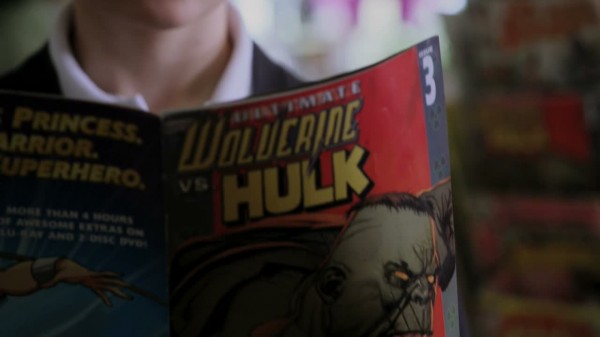 Stranger's license plate number is 23.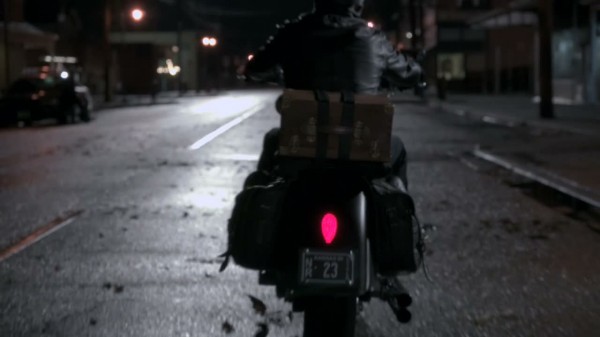 Kids end up in the forest lying on the ground, like the plane crash in Lost.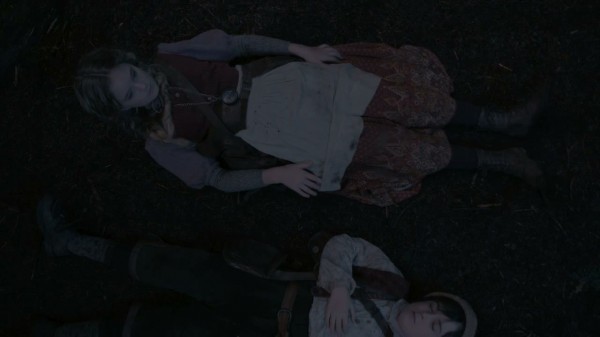 Live schedule probably changing
We will probably reschedule our live recordings from the previous Thursday evenings to Wednesdays at 8:30 p.m. (ET). Watch our site for updates and visit the Noodle.mx Network live-streaming page to watch and chat live.
Please share this post!
Use the social buttons or retweet the following.
True North (S01E09) – #OnceUponaTime podcast #10 j.mp/xeo3bT #OUAT

— ONCE podcast (@ONCEpodcast) January 20, 2012
What did you think?
Email Feedback@ONCEpodcast.com (audio files welcome)
Call (903) 231-2221
Comment on the shownotes
Visit any page on ONCEpodcast.com and click the "Send a voice message" link to record and send a message right from your computer.
Help us out!
Share this post in your social networks
Follow us
On Facebook:
On Twitter:  echo do_shortcode('[twitter follow="ONCEpodcast"]'); ?>
Daniel J. Lewis:  echo do_shortcode('[twitter follow="theDanielJLewis"]'); ?>
Jeremy Laughlin:  echo do_shortcode('[twitter follow="phlegon"]'); ?>
ErinJ:  echo do_shortcode('[twitter follow="erinjcruz"]'); ?>
Hunter Hathaway:  echo do_shortcode('[twitter follow="travelingpixie"]'); ?>
Jacquelyn / RumplesGirl:  echo do_shortcode('[twitter follow="punk_bunny_87"]'); ?>