Podcast: Play in new window | Download | Embed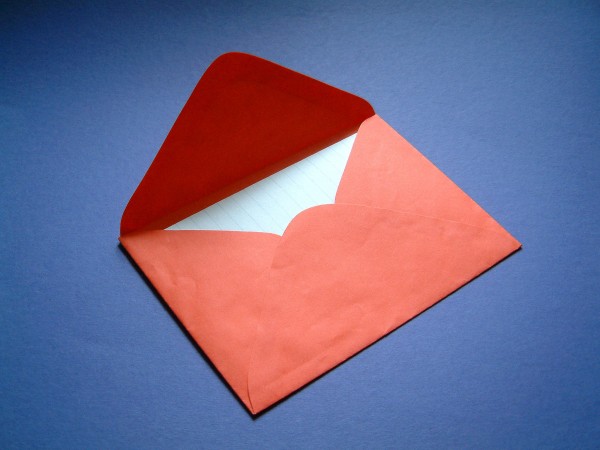 Pinnocchio, the stranger, the Dark One, Rumpelstiltskin's dagger, the Miller's daughter, and more are the topics discussed from our wonderful listeners.
The Stranger
Hey guys, I love your podcast. It's entertaining and thought provoking. You all seem to genuinely love the show. I only have a small observation. I noticed that the stranger has bright blue eyes, but Henry has green eyes. This probably means that they can't be the same person. Nicole
Great observation, Nicole! This could be a casting director's oversight, or strong evidence. Time will tell. StarryDreamer sent a voice message about Pinnocchio through ONCEpodcast.com's new voice feedback tab.
[From Amanda]
I like the therory of Pinochio being the 7 year old to find Emma on the freeway, however the Blue Fairy says "All magic has its limits and the tree can protect only one." [continued]
We agree that magic has its limits and the writers don't seem to break the rules they set for themselves. Who do you think the stranger is? Vote or suggest in the poll on our new Once Upon a Time forums.
Where did the storybook come from?
[continued from Amanda] Q.  Where did Mary Margret Blanchard get this unique fairytale book?  As Emma says they are not the traditonal stories. Could this book have come with one of the cursed? Amanda
Rumpelstiltskin's imprisonment and dagger
Great idea! Perhaps the storybook was originally a historical log from one of the royal scribes.
Great podcasts!  Just wondering how the "Dark One" could be imprisoned?  Any thoughts? Ben
We saw the magic of the quill immediately imprison Rumpelstiltskin, but maybe the diamonds in his mine-prison somehow make his magic inert. Brian called in an idea about Rumpelstiltskin's dagger possibly being in the real world. Brian also wonders whether Rumpelstiltskin and King Midas have met before, or will meet soon. Why are Gepetto's parents still puppets?
Genie and 1,001 wishes
Had to write in response this week's episode about "Fruit of the Poisonous Tree." You guys were theorizing about genie's reference to a 1,001 wishes. I'm pretty sure it simply a reference to the origin of the genie story in 1,001 Arabian Nights [easyazon_link asin="B00390BE7Q" locale="US" new_window="default" nofollow="default" tag="oncepodcast-20" add_to_cart="default" cloaking="default" localization="default" popups="default"]The Arabian Nights: Tales of 1,001 Nights[/easyazon_link] which is kind of an Arab equivalent to the Grimm's fairy tales. Love the podcast! Joel
Nice catch, Joel! There are so many stories about a Genie, that there's no reason that Once Upon a Time's genie has to be the one from Aladdin.
Henry is growing up, and that's okay
Just listened to this weeks podcast and here is why I think they have an "OLD" phone….. Henry (Jared Gilmore) just like WALT in LOST is going to get older and older in real life ..Walt was written off the show since no one else aged and he would have looked out of place  .. Henry is supposed to be 10 and if the show runs for 5 or 6 seasons he will no longer look like a 10 year old…. the clock has started in Storybrooke and he will age and "NEW" technology will be introduced season by season and his growing up and aging in real life will not be a problem Hope that made sense …feel free to edit to make more sense… Gave a 5-star iTunes review DOUGIEZ Lake Zurich, IL
Thanks for the five-star review! We agree that Once Upon a Time will have to move along faster than Lost, but we already see that happening. Marisa shared a website with free versions of a bunch of the Grimm fairytales. Great resource!
Amazing theory on Regina being the miller's daughter
Many people believe that Regina is the miller's daughter. If we suppose that this is true, according to the fairy tale, the miller's daughter made three deals with Rumpelstiltskin so he would spin straw into gold for her…once for a necklace, once for a ring, and once for her firstborn child. Upon seeing that the miller's daughter could spin straw to gold, the King married her and thus the miller's daughter became queen. The queen gives birth to her first child within the year and Rumpelstiltskin comes back to collect on the deal. The queen is horrified and begs him to release her from the contract. At this point, I have read two variations of the story and the basis of my theory lies in the wording of one. One has Rumpel saying "if you can find out my name in three days". The other has him saying "if you can GUESS my name in three days". My theory is that the queen was supposed to GUESS his name. However, we know in the common fairy tale that one of her messengers overheard Rumpelstiltskin say his name in the woods and reported it back to the queen who was then able to "guess" the name and thus keep her baby. What if this is the secret she shared with Snow White? What is Snow White let it slip that the queen did not really "guess" the name, but had been told? If Rumpelstiltskin found out then he would come back to collect saying the deal had not been satisfied. So the queen, in the end, loses her child to Rumpelstiltskin because of Snow White. A child would be something you love most. It would also explain Regina's obsessive need to have Henry, her trying to get Hansel and Gretel to stay with her and her hatred of Snow White. She is trying to fill the aching void of a lost child. It would also connect to Mr. Gold saying "which deal was that" and Regina's extremely cold look at him. If we take this theory a step further…let's suppose that Rumpelstiltskin collected Evil Queen/Regina's first born and somehow took him (I'm assuming in this theory that the first born was a baby boy) out of fairy tale land and placed him in the real world. A few years later, all heck breaks loose in fairy tale land and Emma is placed in the magic wooden "box" and ends up in the real world as well. What if many years later, these two lost children of fairy tale land met? Could Regina's lost child be Henry's father??? This would add complexity to the story as these two bitter enemies (Regina and Snow White) are in fact grandparents to Henry.  Or, could this be the mysterious stranger in Storybrook?  Would love to hear your thoughts.  Thanks! Kim
WOW! We'd love for everyone to discuss this theory in our Once Upon a Time forums.
Cinderella
Hi Guys, First off – I love your podcast! It is a blast to listen to and also pick up on items that I may have missed while watching. You all have a great sense of humor! I have quickly become a fan of Once Upon a Time and have always had a fascination with Grimm's fairy tales, folklore, and a healthy dose of Disney love. This show hits the spot for all of that. While I could talk about a ton of stuff with this show – I wanted to quickly say my theory about Cinderella's pregnancy and timing of the birth in Storybrook (just because you guys have discussed this quite a bit). I think that the birth now is directly connected to the clock starting – aka time starting – at Emma's arrival. This also means she did not give birth before the curse took place. All of the characters did not age (except for Emma and Henry of course as they were outside of the curse) – so I think that also meant the birth couldn't happen until now either. The characters have been in this sort of limbo. This could also be a part of the curse as without aging or growth the characters seem to be very accepting of their situations and not show the bravery and drive to change their lives and find happiness (their Happy Endings!). Whether or not breaking the curse means completely freeing the characters to pursue their happy endings and have a life and a home (a home not a cage!) on their terms or returning all of the characters back to Fairytale land is yet to be seen – but isn't that exciting! Keep up the good discussions! We'll all be tuning in. Thanks!! Danielle
That is exciting, Danielle! This also raises the conclusion to a fairytale land timeline debate. Daniel succumbed to evidence that he was wrong about Cinderella's placement in the timeline, and she did, indeed, marry after Snow White.
Outsiders in Storybrooke and the overall story
Hi Guys (and Gal), I'm a huge fan of the show Once Upon a Time and decided to search iTunes to see if there was a podcast that discussed it.  …  You do a great job at being entertaining and informative. Kudos! As a new listener (to date, I've only listened to the podcast following True North) I was hoping you could touch on a few general topics in future podcasts: 1. Henry often describes Emma as the only 'outsider' to enter Storybrook.  However, isn't Henry himself an outsider that would have had to enter the town at some point after living in the 'real world'? [continued]
Very true. Also keep in mind that Henry said people can't leave, and that no one visits. He didn't say that people can't visit, just that they don't.
[continued] 2. How does a show like this resolve the major storyline?  And how do they drive towards resolution while still allowing the show to have longevity?  If the curse is broken, the show is over. Thanks. Smokey Joe
Jeremy and Daniel both theorize that the breaking of the curse will not be the end of the story.
Once Upon a Time easter eggs in Lost?
Brian called in another voicemail suggesting that we might find Once Upon a Time easter eggs in Lost.That's all we had time for in this episode, but we'd love your feedback!
Join our new Once Upon a Time forums!
We'd love for you to join the conversation with our growing community in the forums. It's easy to join: you can login with Facebook, Twitter, or create a username and password. The forums are also available in the Tapatalk mobile app. Join the Once Upon a Time forums now.
Open chatroom during TV episode this Sunday
We'll be in the chatroom at Noodle.mx/live this Sunday while the newest Once Upon a Time episode is airing in Eastern and Central time. Stick around on the live page and we may host an initial reactions episode with live calls!
Live schedule change
Starting now, our live shows will be recorded on Wednesdays at 8:30 p.m. (ET). Visit the Noodle.mx Network live-streaming page to watch and chat live.
Please share this post!
Use the social buttons or retweet the following. https://twitter.com/#!/ONCEpodcast/status/167476597790752768
What did you think?
Email Feedback@ONCEpodcast.com (audio files welcome)
Call (903) 231-2221
Comment on the shownotes
Visit any page on ONCEpodcast.com and click the "Send a voice message" link to record and send a message right from your computer.
Help us out!
Share this post in your social networks
Follow us
On Facebook:
On Twitter:  echo do_shortcode('[twitter follow="ONCEpodcast"]'); ?>
Daniel J. Lewis:  echo do_shortcode('[twitter follow="theDanielJLewis"]'); ?>
Jeremy Laughlin:  echo do_shortcode('[twitter follow="phlegon"]'); ?>
ErinJ:  echo do_shortcode('[twitter follow="erinjcruz"]'); ?>
Hunter Hathaway:  echo do_shortcode('[twitter follow="travelingpixie"]'); ?>
Jacquelyn / RumplesGirl:  echo do_shortcode('[twitter follow="punk_bunny_87"]'); ?>