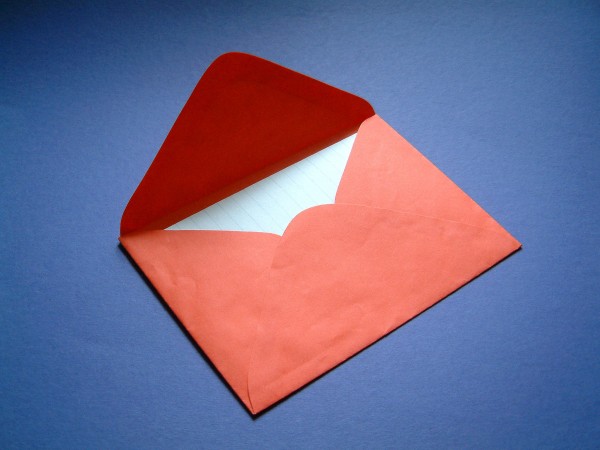 Podcast: Play in new window | Download | Embed
Oscars were last Sunday, so we discuss listener theories about "Skin Deep," "What Happened to Frederick," more past Once Upon a Time episodes, and some ideas about the future.
Thanks to Docxen for helping with our shownotes! Would you also like to volunteer?
Once Upon a Time was on hiatus this week due to the Oscars.
Hey guys,

I was just listening to episode 13: listener theories, and I came up with a theory, concerning how Mr. Gold was able to bring Henry to StoryBrook. I originally thought ( and still kind of do) that August Booth was the writer of Henry's book, but what if he brought Henry to Mr. Gold. And maybe Regina was there when Henry was given to Mr. Gold and that's how he seems familiar to her. I know that this doesn't explain why he had Henry's book but for we know he could be both the writer and the guy who brought Henry to Storybrook. But It could maybe explain why he has an interest in Henry. Also, as far as I know we have not seen Mr. Gold and August in a scene together, maybe they are keeping them apart for a reason. Its just a thought.

Great show guys love listening to it,

Amy (bookworm1102)
Dan reminds of us the theory that August is Pinocchio. There are hints that August has been to Storybrooke before.
Who do you think the really tall man is with Mr Gold, when he repossesses the florist's delivery van? What came to my mind at first was the giant from Jack and the Beanstalk. Apparently his name in the credits is The Dove, but I don't see how those two correlate.

Love the podcast! I found you guys while searching for a Once Timeline because the order of events in the series was starting to get to me and I needed some clarity. I've listened to all the episodes over the past few days and I cannot stop thinking about what's going to happen. Keep it up guys! 😀

DJFirewolf (left nice iTunes review)
The Dove by Basile, Giambattista. Stories from the Pentamerone. A prince is cursed by a poor woman to love an ogress daughter because he broke the poor woman's pot of beans. The prince falls in love with Filadoro, who we find to be the ogress's daughter who throws down her hair to the ogress when she comes home. At the end of the story you find out Filadoro bakes a pie with a dove in it that flies out to the prince on his wedding day to remind him of the love he has for Filadoro rather than the woman he is about to marry.
Mentioning the dove is also a reminder of "7:15 a.m." with Mary Margret' encounter with the dove.
Hey its Jamie from the U.K again, I have a theory about the identity of the stranger

What if he is one of the Brothers Grimm, arriving in Storybrooke, to put the fairy tales to right as per Jenny's post Storybrooke fairy tale theory ? Also where is the Blind Witch's counterpart in Storybrooke? And what's really better gravy or butter, thanks again and keep up the good work !
slurpeez108 from the forums talks about August being from "The Golden Bird" fairy tale (turns apples into gold) and a farmer sends son after the bird.  Is August writing himself into the stories? Or does he have another agenda?
Maybe Regina thinks August could be the savior to break the curse. Did Rumpelstiltskin give away the sex of the Snow's unborn child when he talked to Regina about who would defeat the curse?
Dan thinks August could be a prince in fairy tale world and destined to marry Emma.
Obisgirl:  we have not seen the stranger's typewriter since he showed it off to Emma.  Does the stranger still have it, or was it simply a prop to throw off Emma?
The stranger is the new "box"!
Hey guys,

I was listening to your podcast and there was a question about how James knew where to find Snow White and why Red Riding Hood was at the cabin.

In episode 13 "What Happened to Frederick" Abigail asks how James is going to find Snow and he says "A little birdie helped me find her once before, perhaps it can do it again."

Q. What do we think Regina really means when she says to Kathryn, "Perhaps this is exactly what you need and will find what you are looking for." ?

We know that Regina wants to ensure that Snow White/Mary Margret is miserable, hurt and cut off from everyone she cares about and who cares for her being the main reason for the curse. With no way out of Storybrooke Regina has trapped Mary Margret in a corner with no one except Emma.

Amanda
Maybe Regina was just encouraging Kathryn to go ahead and try to leave.
I had a theory as to why Regina would take the time to throw the letter into the fire that she had already burned. Am I the only one who felt like Regina was performing a ritual. Perhaps the ritual/spell was to get rid of Catherine . Her usefulness to Regina no longer exists. Maybe regina made her disappear. We know she'll stop at nothing to keep Snow & Charming apart. She needs to make sure they are not together & happy in Storybrook. If they stay together & are truly happy in Storybrook, this might bring them that much closer to ending the curse. We know their true love's kiss (at the end of 7:15 episode) didn't end the curse or make them remember who they really are.

Filomena (fee-lo-MAY-nah?)
If a curse can be broken with true love's kiss, … Rumpelstiltskin is the creator. The trick could be Rumpelstiltskin getting his love Belle back.

Mary Elizabeth
Could Belle be connected to the story enough to break the curse?
Hi, this is Obisgirl's boyfriend, so why would Regina go through so much to ensure Belle NEVER sees ANYONE ever, and all the while Mary Margaret and David are free to run around. I like the theory that Belle and Mr. Gold have to share a true loves kiss, and that's why they CAN'T be together for Regina's purposes. I think Regina treating Mary Margaret and David like crap is just to torment them, but they are not the key to the curse.
We think Belle may actually know her true history.
Hi Everyone,

I just wanted to say I love your pod cast and wait for it every week (I am a subscriber). Great job!

So I have been mulling over several theories on Once Upon a Time;

1. Mr. Gold was truly the enemy, somehow Regina would become good again and the real battle would begin against him.

2. The next one was pretty much the opposite of the 1st theory and the battle would be against Mr. Gold.

But after this last episode I don't think the battle is actually against Mr. Gold or Regina but their battle against their demons … that somehow rule how they live and operate. Because usually the greatest obstacle for any of us is not someone else but ourselves.

Anyway that is my crackpot theory.

Once again really love the podcast and keep up the good work.

Sincerely,

Lisa
We're not sure about this being for people to fight their own demons, but it's certainly reasonable that each person must break their own kiss in a perhaps unique way.
Hey, guys, new listener here, and I wanted to write in with a quick theory as to how Ariel would be portrayed in Storybrooke.

I believe, when we get the Little Mermaid episode, Ariel will be portrayed as an autistic girl/young woman. In the Disney version, the price of her deal with Ursula is that she must give up her voice (her tongue in the original story). In addition, she is shown as an obsessive collector of various artifacts from the humans.

If you look at the symptoms of autism, you will see that among them are difficulties communicating (sometimes even an almost complete lack of speech) and obsessive-compulsive behavior (a term that could certainly be applied to Ariel's collecting of artifacts). Considering the novel takes on the characters we've already seen in "Once Upon a Time," I think this take on Ariel would fit right in.

So that's my idea as to how they will portray Ariel when they get around to her story. Thoughts? Comments?

Nick
Clever and makes sense. But they could also take this other ways. Dan thinks Ariel will be star of the swim team. Jenny thinks Regina could be Ariel. Daniel thinks Regina could be Ursula.
I think even more after re-watching that Mr. Gold is in trouble if Regina has Belle imprisoned. If he finds out, I am wondering what he will do. But it definitely gives her the upper hand in their rivalry without his knowing it, yet.

Sharon
Maybe Regina is holding Belle as a weapon to defeat Mr. Gold's power.
Bryan sent an voice message with a theory that season one will end with Emma shouting "We have to go back" like on Lost.
Hey everyone,

If each character remembered who they were, then shouldn't they automatically return "home" such as Belle, assuming she knows she is Belle? Graham never had the chance because Regina crushed his heart into ash.

I think Storybrooke will become the new fairytale land. I can't see the characters being whisked back to the old Fairytale land because that would mean Regina and Rumpelstiltskin would also return.

Amanda
Fairytale Land seems like it was destroyed with the enactment of the curse.
We received another audio message asking about what year Storybrooke is. We think it's 2007.
Voicemail asks what year story brooke is 2007

Did anyone else notice that the license plate number on Frederick('s Storybrooke's counterpart)'s car is the same as the one we've seen previously on Regina's car (40F5TH)? I can't tell if the car is the same, but one site identifies Regina's car as a 560 SL Mercedes Benz.

Maybe this is something overlooked, but I noticed it straight away, and had to say something in case it wasn't mentioned in the podcast.

DJFirewolf [from the forums]
Nice catch! They're definitely not the same vehicles, but the license plates are the same. Couldn't merely be an oversight.
This is just speculation and not based on any knowledge of the episode. The theory that Grumpy's name used to be Dreamy and that the whole incident about being forced to work in the mines and trying to buy a diamond for a ring for his girl was as Grumpy said it's what made him Grumpy. So the theory would be that before he was Grumpy he was Dreamy.

hjbau (Heather) [from the forums]
Great theory, and it makes sense. We'll find out this Sunday!
If the person who controls the dagger controls the Dark One, wouldn't it have made sense for Regina to have sent Moe after the dagger, rather than Mr. Gold's favorite dishware? I get that stealing the cup was a way to flush Gold out and find out if he remembers Enchanted world. But if she can control him by possessing the dagger, it seems that it would be the bigger prize. AND I don't expect she will get another opening to rifle through his personal effects.

So the question is, does she know about it? Rumpel found out about it from Dark One, the first. We know that the Duke was aware of the power of the dagger, but I would guess that knowledge is held close to the vest to avoid, oh, somebody burning down your castle and stealing it.

In any case, any guesses on where it is hidden? (And please forgive me if this was revealed in an episode that aired before I started obsessively recording them. ) In the shop? His house? Buried in the woods? I would love it if the blade was embedded in his cane just so he can keep tabs on it at all times.

Weedith [from the forums]
We have no idea where that dagger is. Maybe it was lost before the curse was enacted. Maybe Mr. Gold has it hidden somewhere. Maybe we have yet to see what happened to the dagger.
Jenny thinks that Regina could bargain Belle for the dagger.
Thanks, again, Docxen for helping with our shownotes!
Buy the Once Upon a Time EP soundtrack for $4
Four tracks of Mark Isham's beautiful Once Upon a Time score is available for only $4 in iTunes (not available in all countries).
Join our Once Upon a Time forums
We'd love for you to join the conversation with our growing community in the forums. It's easy to join: you can login with Facebook, Twitter, or create a username and password. The forums are also available in the Tapatalk mobile app. Join the Once Upon a Time forums now.
Upcoming live chat and initial-reactions show
Join us this Sunday at 8:00 p.m. (ET) to for a live chat during the next Once Upon a Time episode and stick around for live, initial reactions.  Visit the Noodle.mx Network live-streaming page to watch and chat live.
Please share this post!
Use the social buttons or retweet the following.
Hey, #Oncers, listen to #OnceUponaTime feedback and theories podcast #18 http://t.co/AsyvqhKj #OUaT

— ONCE podcast (@ONCEpodcast) March 1, 2012
What did you think?
Email Feedback@ONCEpodcast.com (audio files welcome)
Call (903) 231-2221
Comment on the shownotes
Visit any page on ONCEpodcast.com and click the "Send a voice message" link to record and send a message right from your computer.
Help us out!
Share this post in your social networks
Follow us
On Facebook:
On Twitter:  echo do_shortcode('[twitter follow="ONCEpodcast"]'); ?>
Daniel J. Lewis:  echo do_shortcode('[twitter follow="theDanielJLewis"]'); ?>
Jeremy Laughlin:  echo do_shortcode('[twitter follow="phlegon"]'); ?>
ErinJ:  echo do_shortcode('[twitter follow="erinjcruz"]'); ?>
Hunter Hathaway:  echo do_shortcode('[twitter follow="travelingpixie"]'); ?>
Jacquelyn / RumplesGirl:  echo do_shortcode('[twitter follow="punk_bunny_87"]'); ?>