Podcast: Play in new window | Download | Embed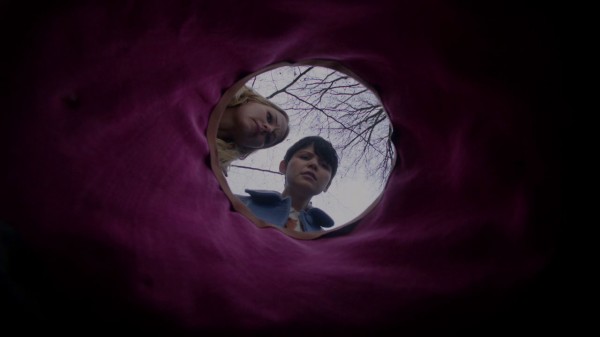 We don't think this is all we'll see of "Alice in Wonderland," especially since "Hat Trick" felt like a foundational episode.
Fairytale Land/Wonderland
What a Wonder(land)ful episode! We all enjoyed "Hat Trick." It was different, but most likely important for the overall story later on.
We didn't see Alice in this first visit to Wonderland. Will we ever see her? Could Emma fill the role of Alice as Rumpelstiltskin did the role of Beast? "Hat Trick" seemed like a bit of a backstory to Alice's story.
Clearly, "of course not" means "yes, I know the queen." Where else has Jefferson taken Evil Queen Regina? Has she been to Wonderland before? Other worlds? Both? Has Jefferson always used the hat, or other means of transportation?
Where did the other doors in the hat lead?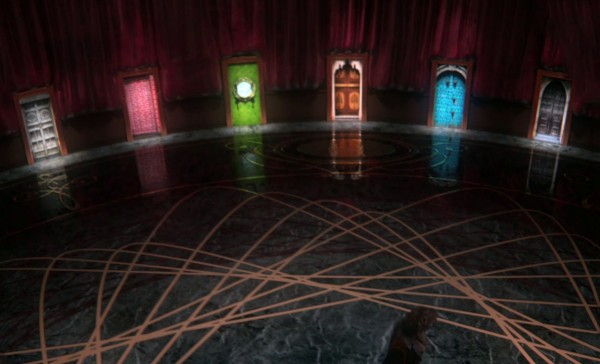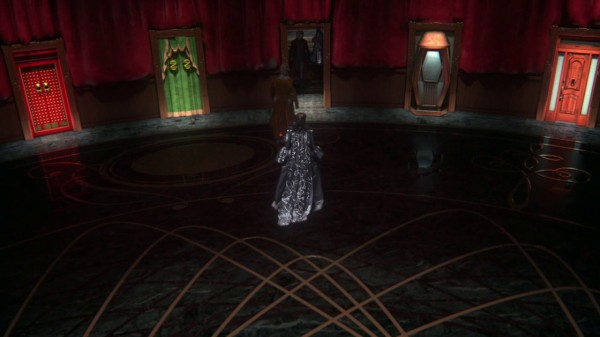 We see Evil Queen disguised as an old woman, or as Jenny put it, a "hag with a bad attitude."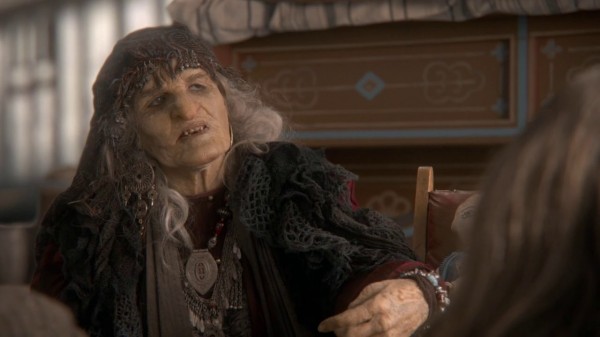 Even before it is revealed that the hag is EQ, she's surrounded by crows.
EQ can transform her appearance at will; no potion required. But in Disney's Snow White and the Seven Dwarfs, the evil queen used a potion. the case in the Disney version.
If your child says "all I need is you, Papa," you should listen.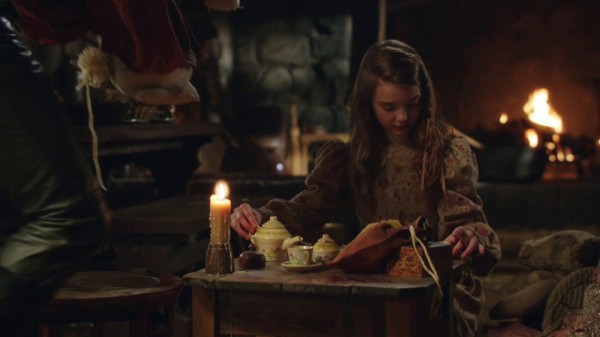 Jeff and Colleen Roney from the Once Upon a Time Fan Podcast shared some background to several pop colture references in "Hat Trick." Jefferson Starship had a lead singer named Grace.
Jefferson's one condition for working for EQ was that his daughter would want for nothing. Perhaps EQ kept her word when, finally, Grace wants for nothing in Storybrooke.
How did EQ and Henry Sr. get back out of the hat after leaving Wonderland?
The caterpillar says "Who are you?" as he does in the story, but it's also an Easter egg as the voice of the caterpillar is Roger Daltry, lead singer of English rock band The Who.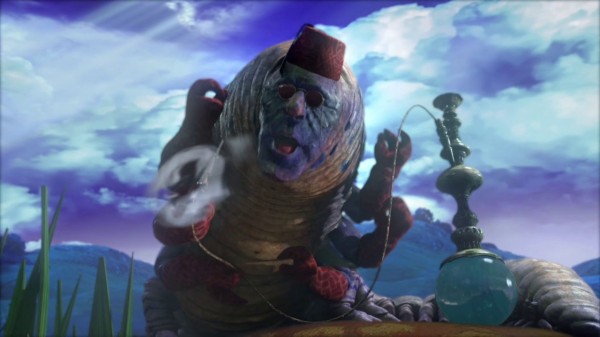 Evil Queen says that she knows what the Queen of Hearts does to those who cross her "better than most." What is their relation? Some theorize that the Queen of Hearts is Regina's mother.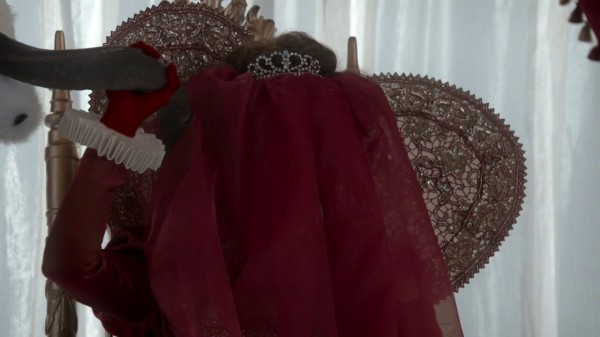 Who is the girl pictured in Henry's book? What is the significance of the locket in the girl's hand?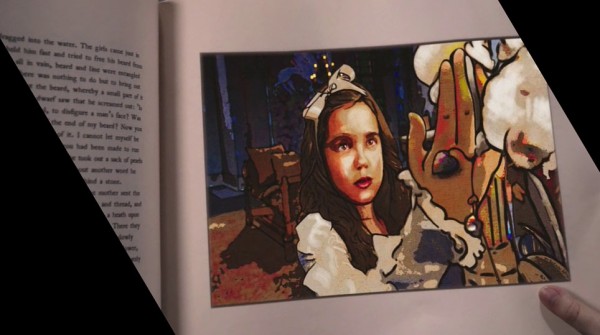 Is this girl Alice? Jenny doesn't want Alice to have a hair color other than blonde. Is this Dorothy? A young Snow White?
Will Grace's mother turn out to be Alice? Most likely not due to the fact that Jefferson didn't become the Mad Hatter until long after Grace was born, but these stories aren't always the most traditional.
The Queen of Hearts has a wall of vaults very much like Regina's heart boxes. Do they all contain hearts, or also other things? The vault was surrounded by what looks like the "impossible stairs."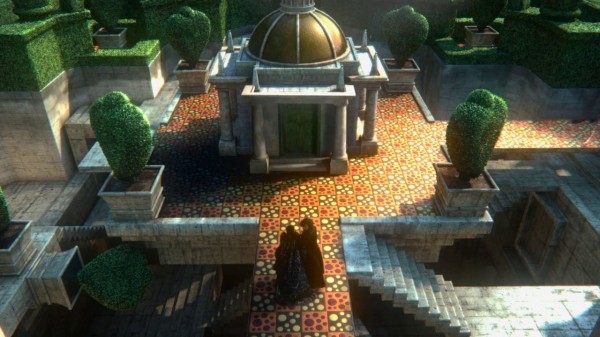 How did the Queen of Hearts get Henry Sr.? Were they married?
Is the label on one of the boxes glowing, or is it the sun's reflection? We think the latter is true.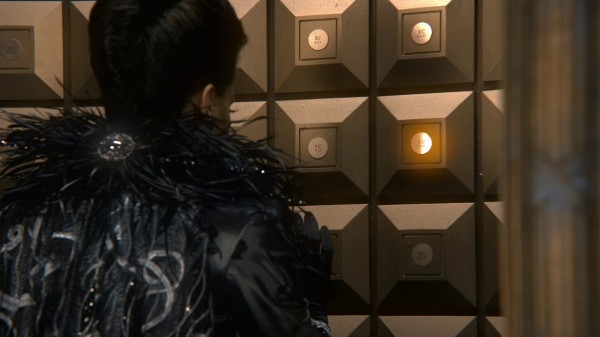 The boxes are numbered with roman numerals.
XC

F-IV

XC

F-V

XC

F-VI

XC

G-IV

XC

G-V

XC

G-VI
Maisie sent us an email mentioning that in the pilot everything on Granny's desk was dull and dusty with the exception of a card with a heart on it. Was this intentional?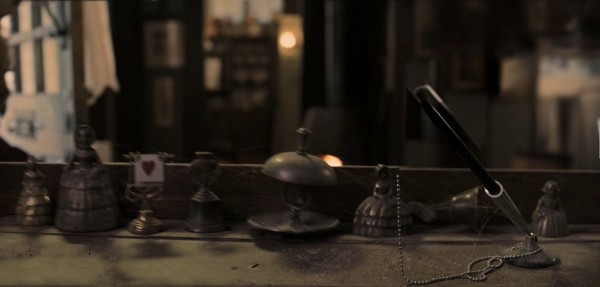 Maisie also suggested that Granny may have been in the Queen of Hearts' court with her face covered. Looking at the screen shot, we don't think so, but it's possible!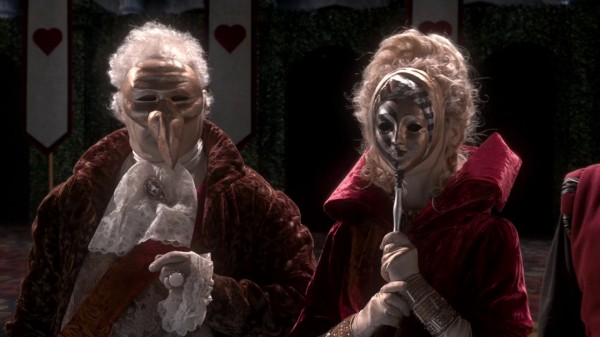 Dan suggests that Jefferson thinks his wife is dead because she was beheaded, not knowing that those beheaded by the Queen of Hearts remain alive and can have their bodies back.
We think that Henry Sr. was shrunken and actually in the box that Regina store, rather than that his heart alone was in the box.
Henry Sr. was leverage for the Queen of Hearts against Regina. What is the nature of their conflict? Jeremy's theory is that the Queen of Hearts is Regina's mother, and that Regina trapped her mother in Wonderland by taking the man she loved out instead and leaving the Queen of Hearts there.
Storybrooke
Was Henry confused at his storybook, or just trying to figure out the characters?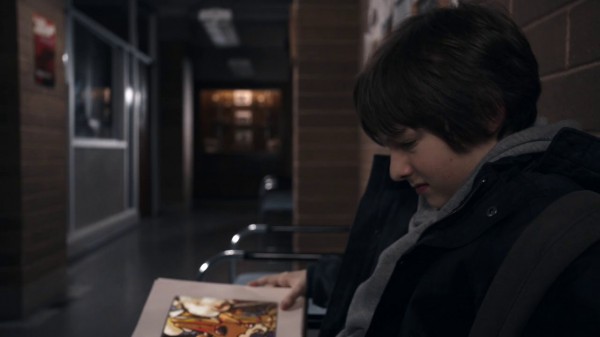 Mr. Gold pushed Emma to go find Mary Margaret.
After Emma "runs into" Jefferson, he's limping. Did you notice that his limp went away as he got into the car?
Jefferson's house number is 316, a number significant in Lost.
How has Jefferson made a hobby of being a cartographer if he was stuck in his house for 28 years? Through the use of his telescopes?
Daniel has made Jefferson's map from the show a bit more readable.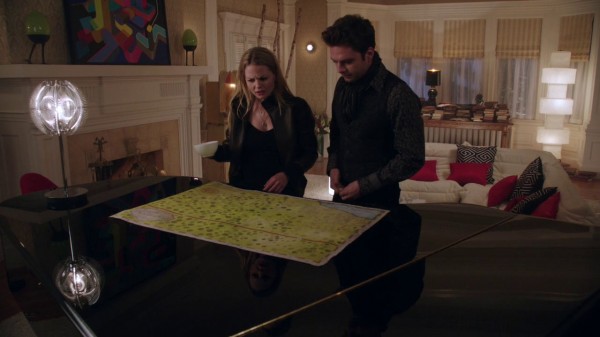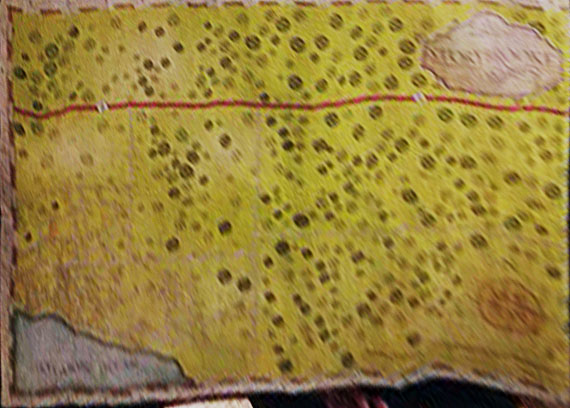 Jefferson was stuck in his house for 28 years until the night that Emma arrived in Storybrooke.
According to Jefferson, Emma brought magic to Storybrooke.
Despite being somewhat crazy, Jefferson is also completely right. Emma is seeing the truth and refusing to believe.
Most things in Jefferson's house were white, black, or red. The colors may be inspired by Wonderland and the playing-card theme. These colors were also a theme in part of Lost.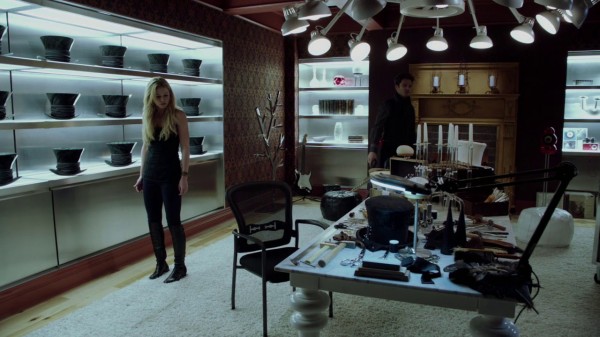 Jefferson gives us a couple of thoughts:
History books are based on history. What are story books based on?
Everyone wants a magical solution to their problems, but no one wants to believe in magic.
Jefferson explains to Emma that there are many different, parallel real worlds. We assume that the doors in the hat lead to some of these worlds. What other worlds might we see? Oz? Neverland? This lays the foundation to explore stories that wouldn't mesh well with the stories that have been combined in Fairytale Land.
Jefferson's says that his curse is that he, like everyone else, has had the one he loves ripped from him.
It appears that the neighbors Paige/Grace lives with in Storybrooke are the same people that she went to in FTL.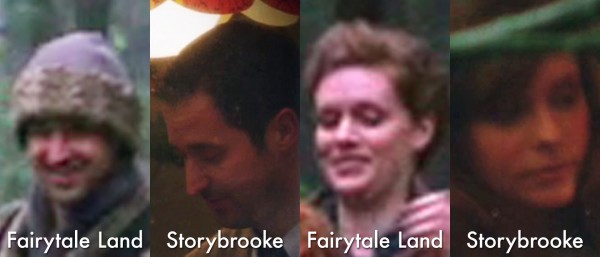 How much truth was there in Emma's con of Jefferson?
Does Emma have magic? Jefferson believed she had to make the hat in order for it to work; she seems to have done the (hat) trick.
We listen to the should heard after Mary Margaret kicked Jefferson through the window; it definitely sounds like the hat sucking him in.
Once again Emma's "super power" seems iffy: why didn't she know that Jefferson was lying when he was limping and drugging her?
We think Mr. Gold wanted Emma to find MM, despite having made a deal with Regina. Does he know the future, or is he just good at getting people to do what he wants? Is this one of those "methods" that Emma may not like, but which may produce results that she does? Whom is Mr. Gold double-crossing: Regina or Emma?
Mr. Gold only tells Regina things that are true, rather than making promises to her. What, exactly, is are the full terms of their latest deal? Has he been as crafty in this deal as all of his others?
Filomena poses the question as to whether Paige is now aging. We think the answer is "yes." This makes the stakes higher than ever for Jefferson; now, instead of simply being separated from his daughter, she has begun growing up without him.
How many worlds were affected by the curse? Was Jefferson in Wonderland or Fairytale Land when the curse was enacted? It can't have affected all worlds, as ours is one of them.
Having seen Jefferson's scar, Emma seems to be thinking differently, asking Henry for the book.
We received a voicemail from listener "Belle" with several great thoughts and theories, which we discuss.
Jeremy points out that Jefferson is the first to actually leave Storybrooke.
Our listenership has grown, and our hosting costs are increasing dramatically! Donations are greatly appreciated.
Talk about "Hat Trick" in our Once Upon a Time forums.
We'd love for you to join the conversation with our growing community in the forums. It's easy to join: you can login with Facebook, Twitter, or create a username and password.
The forums are also available in the Tapatalk mobile app. Join the Once Upon a Time forums now.
Please share this post!
Use the social buttons or retweet the following.
Listen to the full discussion of "Hat Trick" in this #OnceUponaTime podcast oncepodcast.com/once-upon-a-ti… #OUaT

— Once Upon a Time Pod (@ONCEpodcast) March 29, 2012
What did you think?
Email Feedback@ONCEpodcast.com (audio files welcome)
Call (903) 231-2221
Comment on the shownotes
Visit any page on ONCEpodcast.com and click the "Send a voice message" link to record and send a message right from your computer.
Help us out!
Share this post in your social networks
Follow us
On Facebook:
On Twitter:  echo do_shortcode('[twitter follow="ONCEpodcast"]'); ?>
Daniel J. Lewis:  echo do_shortcode('[twitter follow="theDanielJLewis"]'); ?>
Jeremy Laughlin:  echo do_shortcode('[twitter follow="phlegon"]'); ?>
ErinJ:  echo do_shortcode('[twitter follow="erinjcruz"]'); ?>
Hunter Hathaway:  echo do_shortcode('[twitter follow="travelingpixie"]'); ?>
Jacquelyn / RumplesGirl:  echo do_shortcode('[twitter follow="punk_bunny_87"]'); ?>