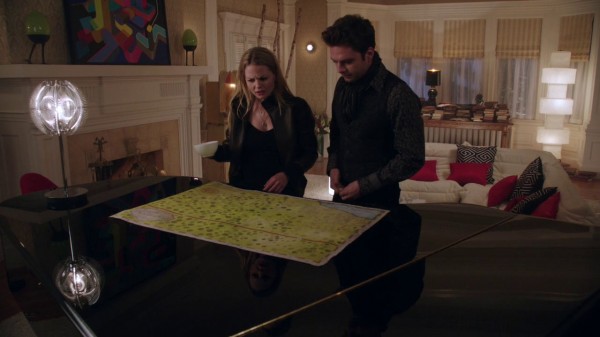 When Emma comes into Jefferson's house in "Hat Trick," he tells her, "I'm a bit of an amateur cartographer. Mapping the area is … a hobby." Jefferson then shows Emma his map.
Thanks to some simple image-editing, we captured this map and can display it for you in a more readable fashion. Have fun and let us know what you see!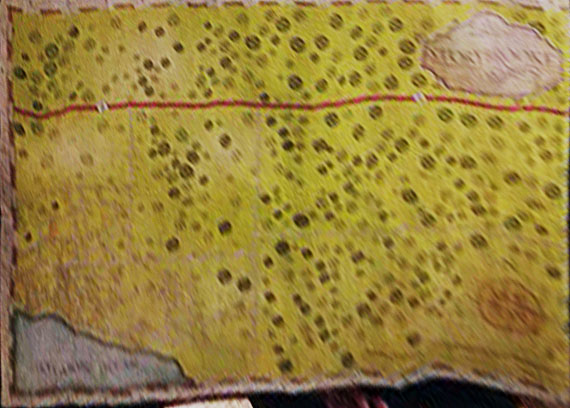 Please retweet this!
Come see Jefferson's map of Storybrooke oncepodcast.com/jeffersons-map… #OUaT #OnceUponaTime

— Once Upon a Time Pod (@ONCEpodcast) March 30, 2012