Podcast: Play in new window | Download | Embed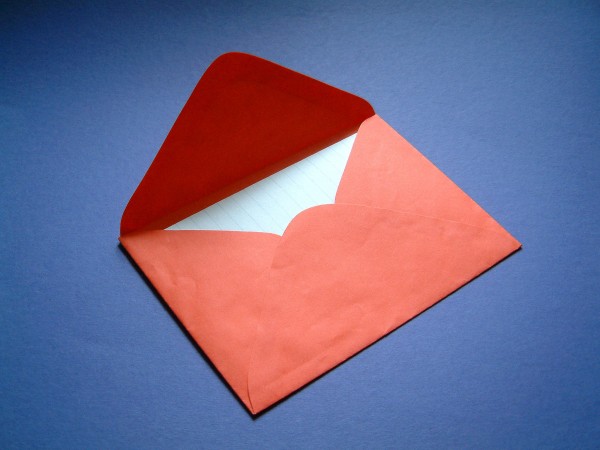 The OUaT community, Peter Pan copyright, Emma as mayor, Cora and Queen of Hearts, August as Wizard of Oz, several kings and kingdoms, and more discussion!
We're joined by special guest Winnie. Follow @nevrothwen
Big thanks to our sponsors!
Michele Matucheski
RumpleGoldFan
Sandra
Bandwidth sponsor: Christian Meets World is a weekly podcast dedicated to interfacing Christianity with the world. Hosted by Jason Rennie, explore discussions about politics, worldview, philosophy, and more, all comparing to a biblical worldview. Join the conversation today at ChristianMeetsWorld.com.
Feedback
Anne's voicemail—loving community building around Once Upon a Time.
Hello!

I just started listening to the podcast and I had heard some of you express confusion over Peter Pan's copyright. I have a friend who is a perfumer who makes and sells perfume inspired by folklore and literary works, and I have learned a little about copyright law through her. While Daniel is correct that US copyright law only protects works of fiction for 70 years after the death of the author, Peter Pan's copyright is more complicated than other works for two different reasons. First, the British parliament passed legislation in 1988 that extended some of the Great Ormond Street Hospital's rights to collect royalties on Peter Pan into perpetuity. I'm not sure how much (if at all) those rights can be enforced outside of the UK, but it's likely something that must be considered if Once Upon A Time is distributed outside of the United States.

Second the Great Ormond Street Hospital claims that the particulars of US copyright law grant them rights to Peter Pan until 2023, though whether or not their claim is legally sound has been a subject of debate for almost ten years. Since all recent challenges to unauthorized use of Peter Pan have been settled out of court, we haven't seen a legal decision that would definitively declare whether or not the play should be considered public domain.

Hope this information helps!

~Diana
Thank you for clarifying this, Diana! We hadn't considered how copyright laws are different outside the USA.
I have an interesting theory. What if Emma becomes the Mayor at the end of this season? For some reason that would seem to be the next logical thing to happen if they "get" Regina. Def would make for an interesting storyline.

Michael
This sparked some interesting conversation. It's plausible, but this also makes us question whether Mr. Gold may eventually become mayor. He already "owns" the town, what if he gets to "control" it, too?
Belle's voicemail proving Cora is not Queen of Hearts with actress listings. This is great, but due to how these writers think, this evidence may not be so conclusive.
Jenny noticed similarity between Cora and the nurse in the hospital's basement from "Skin Deep." This could be intentional since Barbara Hershey wasn't cast until "The Stable Boy."
This again raises the placement of "Hat Trick" in the Fairytale Land timeline. We're positive it has to come after the Huntsman in "The Heart Is a Lonely Hunter" and before Evil Queen kills Henry senior in "The Thing You Love Most."
The stranger is the Wizard of Oz.

Hints:

Kansas license plates
Fixing vehicle when child comes by,warns child of storm coming.
Can come and go from FTL to real world, as the Wizard of Oz did in the books.
Name: August (wise) Wayne (wain as in wheel) Booth – a wise man with a booth on wheels. (Professor Marvel)
Green door in Mad Hatter door room has O and Z

Jim
Daniel likes this theory. Jeremy thinks August is Pinocchio, Winnie thinks he's "future Henry," Jenny thinks he's Pinocchio, and Dan thinks August is Baelfire (Rumplestiltskin's son).
August's identity is one of the most discussed topics in our forums: Who is the stranger?, August Wayne Booth, and August is the Wizard of Oz.
Keep this in mind: King George was not in power in the same portion of the kingdom as Regina. It can be assumed that there were at least 3, making Fairytale Land EVEN LARGER than we may have expected: King George, King Midas, King Charles. Snow and Charming's marriage and the power that came with it could be a result of the riches and power left to Snow. Regina could be an outcast Queen (she retains the title and her family's money but the real rule goes to Snow). Given the rules of the earthly time equivalent, marriage doesn't automatically make you king or queen. Regina or Snow must marry then a coronation is held. This could partially explain the line for the Queen of Hearts about Regina not being a real queen.

The father of James probably lived because, by James marrying Snow, his struggling kingdom could still be saved. They may not have Midas-like riches but they do have the money. Everything connects.

Derrick
We would add to this King Leopold (Snow's father and Regina's late husband). Thanks for reminding us of King Charles (Prince Thomas's father from "The Price of Gold")!
Winnie clarified royal succession based on how it works in her country of Belgium.
Thanks so much for the great feedback! We'll share more next week in another live feedback episode, and we'll have the phone on for live call-ins!
Additional thoughts
Season two titles from IMDB aren't real.
While Daniel and Jenny were watching Lost, Daniel caught that Locke said he needs his pain, it makes him who he is (s5e04), which was almost verbatim to Grumpy's words to Snow White in "7:15 a.m."
We'd love for you to join the conversation with our growing community in the forums. It's easy to join: you can login with Facebook, Twitter, or create a username and password.
The forums are also available in the Tapatalk mobile app. Join the Once Upon a Time forums now.
Please share this post!
Use the social buttons or retweet the following.
Peter Pan, mayor Emma, Cora & Queen of Hearts, August, and more – #OnceUponaTime podcast #29 oncepodcast.com/once-upon-a-ti… #OUaT

— Once Upon a Time Pod (@ONCEpodcast) April 12, 2012
What did you think?
Email Feedback@ONCEpodcast.com (audio files welcome)
Call (903) 231-2221
Comment on the shownotes
Visit any page on ONCEpodcast.com and click the "Send a voice message" link to record and send a message right from your computer.
Help us out!
Share this post in your social networks
Follow us
On Facebook:
On Twitter:  echo do_shortcode('[twitter follow="ONCEpodcast"]'); ?>
Daniel J. Lewis:  echo do_shortcode('[twitter follow="theDanielJLewis"]'); ?>
Jeremy Laughlin:  echo do_shortcode('[twitter follow="phlegon"]'); ?>
ErinJ:  echo do_shortcode('[twitter follow="erinjcruz"]'); ?>
Hunter Hathaway:  echo do_shortcode('[twitter follow="travelingpixie"]'); ?>
Jacquelyn / RumplesGirl:  echo do_shortcode('[twitter follow="punk_bunny_87"]'); ?>