Podcast: Play in new window | Download | Embed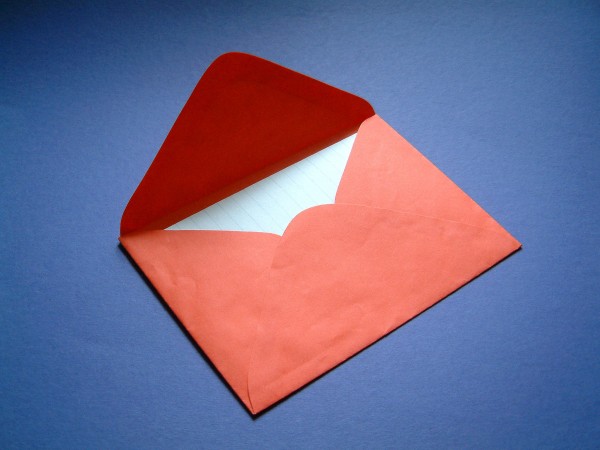 Rewatching the first ten episodes, August as Pinocchio, circumstances of the Miller's daughter Rumplestiltskin story, time in Storybrooke, Kitsis & Horowitz answer questions, Jane  Espenson answers questions, and more theories and discussion.
Big thanks to our sponsors!
RumpleGoldFan
Sandra
Gold E. Locks (AKA Goldie)
Bandwidth sponsor: Christian Meets World is a weekly podcast dedicated to interfacing Christianity with the world. Hosted by Jason Rennie, explore discussions about politics, worldview, philosophy, and more, all comparing to a biblical worldview. Join the conversation today at ChristianMeetsWorld.com.
Sponsor: GoToMeeting with HD Faces makes it easy to collaborate online anytime. Try it Free!
Feedback
Jeremy has been rewatching episodes over the break and noticed several things from the first ten episodes.
In listening to the latest "Listener Feedback" (4/12), I heard that one of your listeners thinks August is the Wizard of Oz. One (thin) piece of evidence, he said, to prove this is that August's license plate shows he's from Kansas. Dorothy & Toto were from Kansas, but the Wizard came from Omaha, Nebraska.

Thanks for your great Podcast!

PJCrane
We're not entirely convinced of the Wizard of Oz theory, especially after you pointed this out.
Dan explained more about Pinocchio from Disney's movie and the original fairy tale. But Ryan disagrees:
August can't be Pinocchio, because the creator's said he put HIS story in the book. Pinocchio was already in the book.

Ryan
Obisgirl sent in a voicemail with some theories.
I've heard people on your podcast speculate that either Regina or her mother is the Miller's daughter from the story of "Rumpelstiltskin". The University of South Florida has free audio's of The Brother Grimm's Fairy Tales in iTunes. I just listened to the story of "Rumpelstiltskin", and learned that the King made the Miller's daughter Queen because she supposedly made gold from weaving straw. Rumpelstiltskin actually did the weaving, as we know, but I think this proves Regina's mother is not the Miller's daughter because she is not a Queen.

Love your podcast!
Thanks,
PJ
We've seen the writers already take liberties with stories (like Cinderella). This could be something they tweaked to change "queen" into something more like "duchess."
Hey guys. First, I love your podcast; it's fantastic. I'm a huge fan of the actual show as well.

…

A short while ago-around the time of episode 15 and 16-I had this crazy theory about Rumplestiltskin. I thought that maybe he and Regina's mother, Cora, had been married at some point. I know that many people are putting this theory down, but I have some examples from previous episodes to suggest that this might be possible. In episode 8, "Desperate Souls", the duke says that after Rumpel returned home from the war(being a coward), his wife could not bear the sight of him. Perhaps, while he was at war, she had an affair-not knowing if he was dead or not. Being afraid of him finding out, she fled. Thus the story that the duke says is born. Rumple tells Baelfire that she is dead later on in the episode. He might feel betrayed and doesn't want his son to know so he lies to him.

In episode 18, "Stable Boy", we learn that Cora is called the miller's daughter. She also states in the episode that they were in poverty, and she had to make a bunch of deals to get them where they were. In the original story of Rumpelstiltskin, he appears to a miller's daughter and spins the straw into gold for her. Instead of the spinning gold part for her, she bargined with him for her powers. If the whole aging part is an issue as well, I remember you vaguely mentioning in the initial reactions that she might be placing a spell upon herself to keep her from aging normally(or something along those lines). If any of this theory is true, this could explain some of the rivalry between Regina and Rumple.

My final theory is about the mentioned mermaid in episode 12, "Skin Deep." I'd like to say that this is my favorite episode thus far. Now, when everyone heard Regina say she had a deal to discuss with Rumpel about a certain mermaid, they automatically thought it meant Ariel. I have a different idea. When I wrote a FanFiction for this episode, I took a twist with it. I said that the mermaid was Ursula. We know that Regina holds grudges easily, so perhaps Ursula did something to anger her and Regina decided to curse her. It's almost along the lines of the Medusa curse in Greek mythology; Medusa was a beautiful maiden until Athea cursed her. The writers may put that kind of twist on the little mermaid tale. I think that would be extremely interesting.

I hope you will take the time to respond to this email and thanks for reading!
Sincerely,
Gabrielle
Great theories, Gabrielle! Time will tell how these play out.
Hi! I'm from South America, i'm completely obsessed with Once Upon A Time, but just found the podcast and this is the first time i'm sending a message.

So I was thinking about the episode 17, Hat Trick, and how does that fit into the Alice in Wonderland timeline and i got to the conclusion that Alice came down the rabbit hole after jefferson got trapped in wonderland, and he got so mad that he started to recreate the tea parties that he did with his daughter, which explains the tea party that Alice get into. What do you guys think about that? The producers are creating their own versions so, that can change.

Still in the Hat Trick episode, Jefferson said that are different worlds, meaning that the Fairy Tale World, Wonderland and Our world are different, but in a thin line, at least that was what i understand. That got me thinking about the episode That Still Small Voice, where Regina throw a piece of glass in a hole that end up in Snow's glass coffin in Fairy Tale land. That hole can be one of the Alice's rabbit hole that, somehow, ended up in the Fairy Tale World?

Thank you for this amazing podcast about Once Upon a Time!

Nat
Great idea. "Hat Trick" certainly didn't replace Alice in Wonderland, so was it a prequel or a sequel?
First of all, you all are awesome and I loveeee listening to your show. I used to be all about the spoilers but I prefer listening to your group's theories – sooo much more fun!

Okay this is something that has really been bugging me for a while. So ever since The Thing You Love the Most, i knew Mr. Gold had to remember life as Rumple in FL – thus began the great confusion of Rumple's intentions. So, we know that Rumple helped create the great spell over FL to become Storybrooke, Mr. Gold remembers his life as Rumple, and Mr. Gold helped Regina find a son. This leads to my question: Does Rumple/Mr. Gold want to break this curse he helped create? Does he want to go back to FL?

I come to this question because Mr. Gold found Henry as Regina's son, the biological son of the ONE PERSON who could break this curse. I have no doubt Mr. Gold knows all of this information because he created the spell – so why is he doing all he can to break this curse?? Didn't we learn in Skin Deep he wants to forget (cue line about why he spins gold, ba dum ching)?? Does he want to go back so that he could maybe be with Belle?

Thanks for listening – you are all so much fun.

Rapunzel
These great thoughts lead Jeremy to share and discuss the following videos from Wondercon.
Hi guys!

Not sure if someone has posed this as a possible time theory in Storybrook. I've only gotten through part of the podcasts.

I think that time had been flowing at a normal rate, but maybe the people of Storybrook just forget anyone who doesn't belong the next day. This would allow for Henry to grow up, mail delivery, food delivery… Also, Regina calls the State about Hansel and Gretel. As much as I some times wish it were so, the Maine State government is no Fairy Tale.

There are still pockets of Maine that are still very Storybrook like in their insulation.

Enjoying the podcast and it helps to get through the hiatus.

Terri in Bangor Maine
That's a great explanation for how time could be working!
Jefferson talks about Grace's sense of smell and being able to find the mushrooms. And also Jefferson was hiding and Grace was finding him, though that doesn't mean anything exactly, it just made me wonder because the smell and finding people were both things that Granny and Red did in Red Handed.
https://oncepodcast.com/forums/viewtopic.php?t=651#p6401
The White Knight is Alice's escort through the second-to-last square. As Lewis Carroll's own self-depiction in the book, the White Knight is a day-dreaming inventor, a foolish and awkward man who is highly sentimental. His cleverness is entirely impractical, but it still moves us to adoration. When he must leave Alice to her next journey – across the final brook to become a queen – the White Knight can't follow. We sense that this is how Carroll himself feels about the real-life Alice Liddell growing up: he can't follow her into puberty, and is left with only his memories of his child-friend.
https://oncepodcast.com/forums/viewtopic.php?t=650#p6375
We'd love for you to join the conversation with our growing community in the forums. It's easy to join: you can login with Facebook, Twitter, or create a username and password.
The forums are also available in the Tapatalk mobile app. Join the Once Upon a Time forums now.

What did you think?
Email Feedback@ONCEpodcast.com (audio files welcome)
Call (903) 231-2221
Comment on the shownotes
Visit any page on ONCEpodcast.com and click the "Send a voice message" link to record and send a message right from your computer.
Help us out!
Share this post in your social networks
Follow us
On Facebook:
On Twitter:  echo do_shortcode('[twitter follow="ONCEpodcast"]'); ?>
Daniel J. Lewis:  echo do_shortcode('[twitter follow="theDanielJLewis"]'); ?>
Jeremy Laughlin:  echo do_shortcode('[twitter follow="phlegon"]'); ?>
ErinJ:  echo do_shortcode('[twitter follow="erinjcruz"]'); ?>
Hunter Hathaway:  echo do_shortcode('[twitter follow="travelingpixie"]'); ?>
Jacquelyn / RumplesGirl:  echo do_shortcode('[twitter follow="punk_bunny_87"]'); ?>