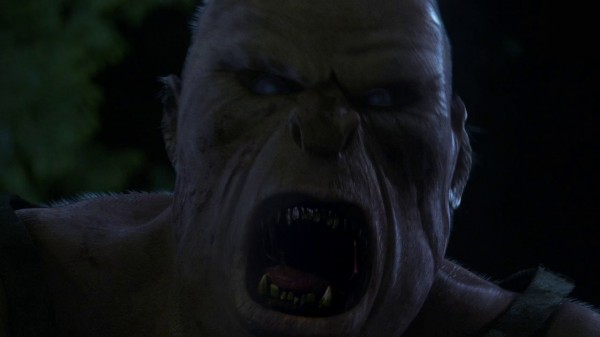 Podcast: Play in new window | Download | Embed
Lancelot regains honor, Charming tries to save his mother, Emma and Snow try to return, and King George tries to kill.
Big thanks to our sponsors!
Sandra
Nasser Al Kuwari from Qatar
You can sponsor ONCE podcast, too!
Enchanted Forest
Charming's map of the Enchanted forest is not at all like Belle's kingdom:
Clarification on "Leviathan"
Hey Daniel, Oncers

In your initial reactions to lady of the lake, yall speculated as to why Lancelot was called leviathan, well they said why in the episode, its metaphorical! Red said he "attacks like a monster from the bottom of the sea, you never see it coming" I dont think its anymore then that, a nickname of sorts. Thanks guys

Gloinky Tipton
Lancelot "of the lake"
Re: Lancelot/Leviathan — In Arthurian stories, Lancelot's surname is du Lac ("of the lake"). I don't know if that's something the writers plan to tie in, but it makes a bit of sense.

karen
Background and connections on Lancelot
I loved seeing Lancelot in Once Upon a Time. The King Arthur legend is one of my favorites. The stories I have read about Lancelot had him growing up next to water, he even says it in the episode, but when I looked it up on Wikipedia it had this synopsis

Lancelot (father of Galahad )[11] is the son of King Ban of Benwick (or Benoic) and Elaine.[12] While Lancelot is an infant, his father is driven from his kingdom, seen in Britain, by his enemy Claudas de la Deserte.[13] Ban and Elaine flee, carrying the child with them. As Elaine is tending to her wounded husband, Lancelot is carried off by the Lady of the Lake who raises the child in her magical kingdom. It is from this upbringing that Lancelot earns the surname du lac (English: "of the lake").

This could be the reason they called him The Leviathan plus it kind of sounds like Lancelot.

Also before it was found out that Cora was posing as Lancelot I got very excited because I was hoping he was wanting to go to Storybrooke or at least have every one come back, for Guinevere.But he turned out to be Cora, sigh………

Loved this episode as well as the whole new season and the podcast!!

Kari
Wolf howl as King George's army attacks the camp
Lancelot was once of the roundtable, fell from grace
How did Lancelot fall from grace?
Do you think we will get to see how Lancelot fell from grace AND how Cora killed him? He said he fell from grace because of a girl, so that would be an interesting story to see.

You are all doing a wonderful job!

C.J.
King George refers to "Charming" with disdain
George describes his love. Who was his wife? Maybe Cora? 
King George and the Miller's Daughter
Dear Once Podcast,

Daniel had a great theory in the initial reactions for "Lady of the Lake" that I also share. I think King George is the greedy king from the original Rumpelstiltskin fairytale who agreed to marry a miller's daughter if she could weave straw into gold. We've seen King George's greed for gold lead him to try and force Prince Charming into a loveless union with King Midas' daughter, Abigail. It makes complete sense that King George would agree to marry a rich woman, whom he did truly come to love.

Thanks for the great podcast!

Sincerely,

Slurpeez108
George: "Family is everything, my dear"
Ruth lives in a different cabin now, secretly moved?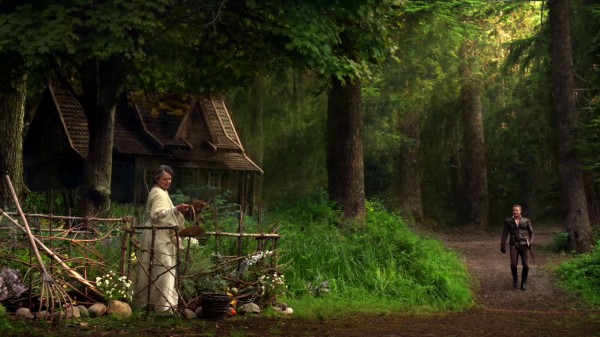 The well is at Ruth's cabin: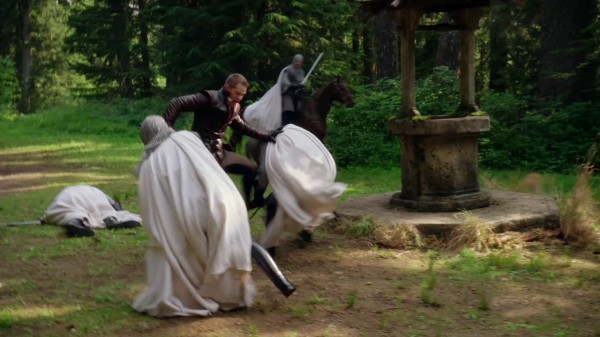 Lancelot fell from grace, and the roundtable, because of a woman—Guinevere?
Ruth's necklace was from her mother, and it was spelled by a gypsy. Could it have been from Jiminy's parents?
Lake Nostos looks like it was dug up: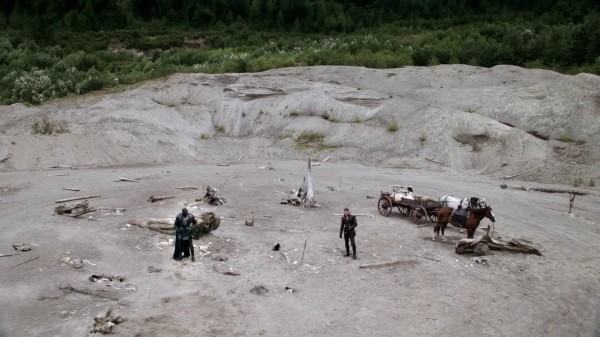 The lake and Storybrooke's well?
Back in season one charming kills the siren and in the season 2 episode lady of the lake it shows the lake dried up. So I'm wondering if the lake does dry up pre-curse how is there any lake water in the well in Storybrooke?

Aria
Lancelot says he was raised by a lake
Lancelot believes in a single deity, "God in his mercy,"
Ruth clearly gave Lancelot the vile with a hinting gesture
Lancelot refers to legend of a cup in his kingdom that grants eternal life. Perhaps the Holy Grail?
Charming is surprised by Snow's saying they're going to have a child. A hint that there's been no messing around.
Why didn't Snow tell James about the curse?
I am a little confused about something: after King George poisoned Snow White so she can't have any kids with James in the future, how come she didn't tell Charming about what his father did? I loved the interaction between Snow White and Ruth and Emma's speech to Snow in the nursery, seriously, first time I've cried at a Once episode. Lots of feels during in this one.

Does George in Storybrooke think that Henry is James' son?

Can't wait to listen to the podcast.

obisgirl
Storybrooke
Henry wants to start a new operation Scorpion or Viper, Cobra is finished
David doesn't want Henry to get involved with the price of magic
Grace has put signs up, "Have you seen my PaPa?"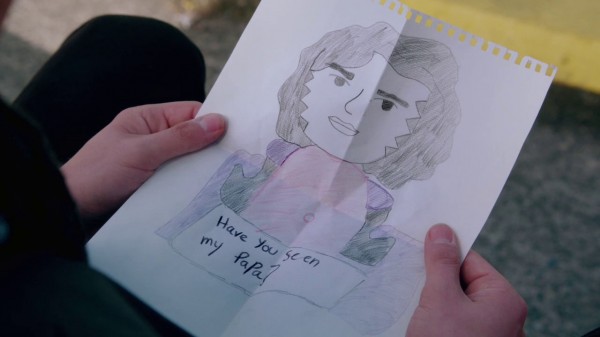 Jefferson is afraid that Grace will hate him. He's like a prodigal father
Regina is kicked out of mayorship. Who will be the new mayor? Or is Charming Storybrooke's leader? Maybe Mary Margaret, King George, or Dr. Whale?
Henry is quite smart to notice the skid marks
Beating hearts in Regina's vault. Maybe they started beating after magic came back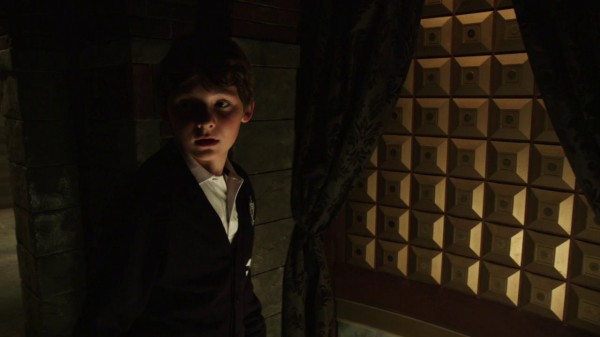 What will Charming do to make sure no one finds Regina's vault?
Will the snakes come back?
I have a concern from "Lady of the Lake": when Henry and Charming left Regina's secret lair, did they lock up the Agrabah Viper on their way out? I feel like that could be a problem later on down the line if that thing gets loose in Storybrook. Any thoughts?

Dixxy
Giant pothole in the street: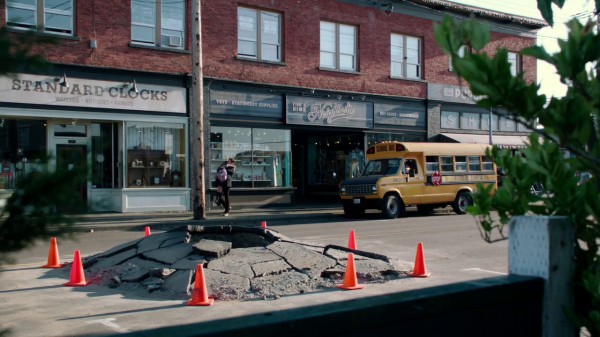 Emma's car is Henry's new castle
King George is back!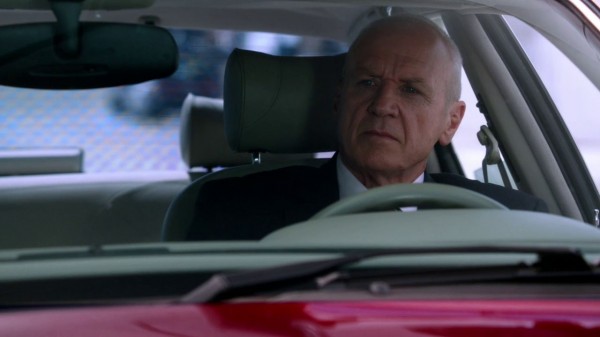 Present-Day FTL
Chimera is from greek mythology. It was also mentioned by King Midas in "The Shepherd."
Cora: "Little island our captors like to think of as their haven. … The world's dangerous, what's left of it, anyway."
Cora knows that Regina cast the curse
How did Cora get to present-day FTL?
Now that we know Cora is in charge secretly, there are a few questions: How did she (and everybody else from a different world for that matter) return to the Enchanted Forrest?

How did she retain their magic, because Mulan mentioned that they needed to see if anybody in the safe haven had enough magic?

It might be possible since Cora was most likely in Wonderland when the curse struck that she was able to keep her magic.

C.J.
Snow is acting more motherly, even stepping between Emma and Cora
Cora questioned the mention of Henry, she almost sounded hopeful that Henry Senior is still alive
Mulan: "Tread carefully It's dangerous to confuse vengeance with justice"
Snow has a key necklace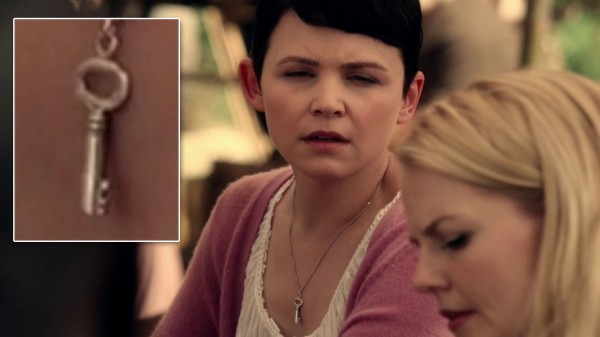 Lancelot said there are no more portals left, were there more before?
Why did fake Lancelot insist that Mulan go with Snow and Emma? Is she a spy somehow?
Ogres are blind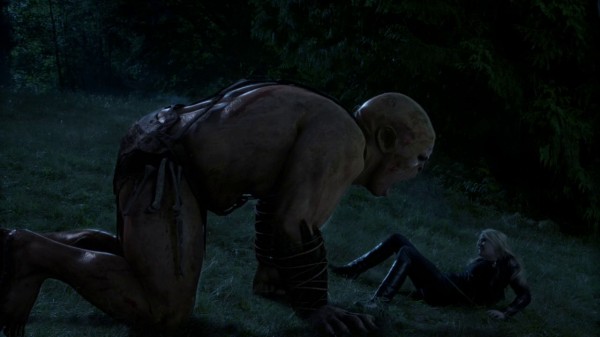 Charming and Snow's castle looks different:
Items are definitely missing from Emma's baby room
Emma touched the wardrobe, maybe that's why it glows for Cora
Will Snow be angry at Geppetto? #audio #feedback
Emma couldn't detect Cora/Lancelot's lies
Is Lancelot really dead? Are we to trust Cora on that?
Wow, what an amazing-packed episode. There was a lot going on: what's happening in Storybrooke, fairytale before the Curse and present-day fairytale land. Now, we know how Snow knew in the pilot that she was going to have a girl: Ruth's necklace that was blessed by a gypsy. Maybe Esmerelda?

I like Lancelot's introduction until we found out later that Cora killed him and had been masquerading as him. I hope he's not really dead but then again, on this show, dead mean dead.

I am a little confused about something: after King George poisoned Snow White so she can't have any kids with James in the future, how come she didn't tell Charming about what his father did? I loved the interaction between Snow White and Ruth and Emma's speech to Snow in the nursery, seriously, first time I've cried at a Once episode. Lots of feels during in this one.

Does George in Storybrooke think that Henry is James' son?

Can't wait to listen to the podcast.

obisgirl
Cora's been looking for a way over for so long. How will her magic be in Storybrooke?
Hey guys loving the podcast, always tuning. My questions are this. In regards to how magic is way out of whack, who's to say that Cora would even have control of her magic even if she got to Storybrooke? Because we know she wants to get out to see Regina, which I'm guessing Regina doesn't know she's alive, since she's was trapped in a mirror & somehow escaped and is VERY ticked off.

Jourdan
Mulan knew of Cora.
Talk about "Lady of the Lake" in our Once Upon a Time forums.
Check out the complete list of Once Upon a Time podcasts, too!
Upcoming costume contest
Create or wear a Once Upon a Time costume and send us pictures by November 15 for our upcoming costume contest!
Join us for the LIVE podcast!
Initial reactions on Sundays at 9:15 p.m. (EDT/GMT-4)—right after the Eastern and Central episode airing.
Full discussion, feedback, and live calls on Wednesdays at 8:30 p.m. (EDT/GMT-4).
On these dates, visit ONCEpodcast.com/live to watch and chat live.
Thank you for the Apple Podcasts reviews!
Kailee (youfoundme)
Dakota927
firan9
Britton Hoskins Jr
Robin Tien
LittleMissSammy
lovesmurfs
Please retweet this!
Use the social buttons or retweet the following.
Hear theories and discussion on "Lady of the Lake" in this #OnceUponaTime podcast http://t.co/3vK1gOom

— ONCE podcast (@ONCEpodcast) October 18, 2012
What did you think?
Email Feedback@ONCEpodcast.com (audio files welcome)
Call (903) 231-2221
Comment on the shownotes
Visit any page on ONCEpodcast.com and click the "Send a voice message" link to record and send a message right from your computer.
Help us out!
Share this post in your social networks
Follow us
On Facebook:
On Twitter:  echo do_shortcode('[twitter follow="ONCEpodcast"]'); ?>
Daniel J. Lewis:  echo do_shortcode('[twitter follow="theDanielJLewis"]'); ?>
Jeremy Laughlin:  echo do_shortcode('[twitter follow="phlegon"]'); ?>
ErinJ:  echo do_shortcode('[twitter follow="erinjcruz"]'); ?>
Hunter Hathaway:  echo do_shortcode('[twitter follow="travelingpixie"]'); ?>
Jacquelyn / RumplesGirl:  echo do_shortcode('[twitter follow="punk_bunny_87"]'); ?>