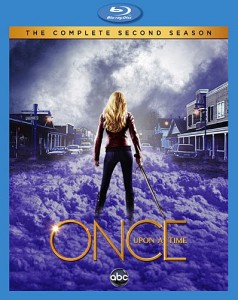 Podcast: Play in new window | Download | Embed
Once Upon a Time's second season disc set is now available and we've watched the special features and share our review.
Start your website today with HostGator and save 30% with coupon code "GATOR30" when you sign up.
Once Upon a Time is BACK on September 29 and Once Upon a Time in Wonderland begins October 10!
Thank you to ABC for sending us a review copy of the Blu-Ray set!
Unboxing video
Bonus Features
– Commentaries: Blu-Ray: 6 Commentaries; DVD: 5 Commentaries.
Broken: Josh Dallas & Ginny Goodwin
The Queen of Hearts: Kitsis and Horowitz with Lana Parilla
Manhattan: Kitsis and Horowitz with Robert Carlyle
Exclusive to the Blu-Ray set: The Miller's Daughter: Jane Espenson
Welcome to Storybrooke: Ian Goldberg and Andrew Chambliss, co-writers for the episode
And Straight On 'Til Morning: David H. Goodman and Colin O'Donahue
– EXCLUSIVE to the Blu-Ray Edition- A Fractured Family, narrated by Sarah Hyland: The cast tries to explain the complicated family tree.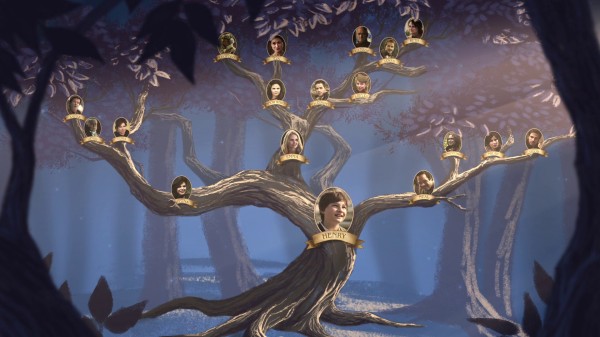 We learned that gasp HENRY IS HEIR TO FOUR KINGDOMS: King George, King Leopold, King Midas? and … another kingdom…
We also learned that Hook and Milah actually got "married."
– No Easter Eggs… as far as we know…
– Trailers for The Little Mermaid and Peter Pan coming out on Blu-Ray
– Girl Power: A special segment about the strong women in OUAT presented with a comicbook-like feel. They focus on the action scenes, as well as the storywriting aspects.
– Deleted Scenes: Episodes with deleted scenes: We Are Both, The Doctor, In the Name of the Brother, Manhattan, Miller's Daughter, Second Star to the Right, and And Straight on 'Til Morning.
Archie sees Geppetto's puppet parents in the window of Gold's shop.
Henry quoted, "Second star to the right, and straight on 'til morning," a sure nod to Neverland. (The Miller's Daughter)
Wendy was reading The Sorcerer's Apprentice and was being disobedient.
Hook was confused about Jello and then tries to make a pass at Ruby.
Tamara and Greg tell Hook that Neal was killed, in which we see Hook's face drop.
– Sincerely, Hook: Colin O'Donoghue talks about playing the character Hook.
Hook has two identities, despite not being cursed: Killian and Hook.
Colin is very different from his character but the eyebrow raise carried over
– Good Morning, Storybrooke: A fun parody of Good Morning, America
Nova and Grumpy interaction: Nova is kind of a nun and is still clumsy
Various fairy tales and characters mentioned: Hart Archer, Goldie Locksley, Humpty Dumpty, Bambi, Boyd who Cried Wolf, Jack Plumb, Jack and Jill, Three Little Piggies, The Little Mermaid, Anna Karenina, and Romeo & Juliet,
Belle has read half of everything
Commercials: remember to ask if they have avocado.
– Bloopers
– EXCLUSIVE TO BEST BUY EDITION: Bonus Disc
3 Bonus Deleted Scenes:
What happened to Spencer, from Tiny
Rumple telling Bae that Milah was dead, from The Crocodile
A scene after the well, from Welcome to Storybrooke
Costume product design special (15 minutes long)
– Subtitles: English, Thai, Chinese, Spanish, Portuguese, and French
Season 2 Soundtrack
We will review this soon!
Once Upon a Time in Wonderland Podcast
We will be starting a separate podcast soon!
Daniel and Jenny will be doing a short form podcast for the TV Talk Network, as there will not be initial reactions for OUAT Wonderland.
Thank you for supporting us!
Kristin Schmidt
Dena81 (subscriber)
David Neuland (subscriber)
Callie Foster (subscriber)
LaurieAnne (subscriber)
DJ Firewolf (subscriber)
Chris Ziegler (subscriber)
You can sponsor an episode or more of ONCE podcast, too! Email Daniel@ONCEpodcast.com if you would like to arrange a corporate sponsorship of our podcast for the upcoming third season.
Under the Dome
Welcome a new podcast for the Noodle.mx network: UndertheDomeRadio.com
Thank you for the Apple Podcasts reviews!
Your reviews encourage us and help others find the podcast!
Please rate and especially write a review for us on Apple Podcasts.
Greetings from Storybrooke at DragonCon 2013
If you're going to DragonCon 2013, then check out the two panels hosted by Bill Meeks from Greetings from Storybrooke: "How To Start A Fancast About Your Favorite TV Show" and "Once Upon it's Second Season."
What did you think?
Email Feedback@ONCEpodcast.com (audio files welcome)
Call (903) 231-2221
Comment on the shownotes
Visit any page on ONCEpodcast.com and click the "Send a voice message" link to record and send a message right from your computer.
Help us out!
Share this post in your social networks
Follow us
On Facebook:
On Twitter:  echo do_shortcode('[twitter follow="ONCEpodcast"]'); ?>
Daniel J. Lewis:  echo do_shortcode('[twitter follow="theDanielJLewis"]'); ?>
Jeremy Laughlin:  echo do_shortcode('[twitter follow="phlegon"]'); ?>
ErinJ:  echo do_shortcode('[twitter follow="erinjcruz"]'); ?>
Hunter Hathaway:  echo do_shortcode('[twitter follow="travelingpixie"]'); ?>
Jacquelyn / RumplesGirl:  echo do_shortcode('[twitter follow="punk_bunny_87"]'); ?>
D23 Expo Wrap Up (spoilers)
Provided by Hunter Hathaway
Adam Horowitz and Edward Kitsis were in attendance
Never-before-seen clip from Primer
What to expect this season
Who might make an appearance from the Little Mermaid
Future character tease
Oz tease
19 minute preview of pilot from Once:Wonderland from comic con
Who from Once will make an appearance in Wonderland