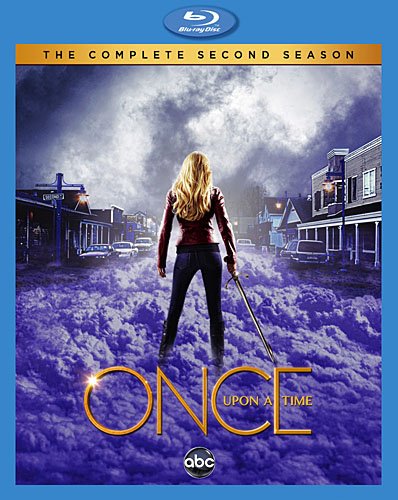 Once Upon a Time's complete second season has been given a release date, experience every episode of season 2 again with the chance to pause and rewind to see the scene again. Featuring all 22 incredible, jaw-dropping episodes and the bonus features in this five-disc box set.
The Once Upon a Time season 2 DVD/Blu-ray box sets will be released August 13, 2013, retailing for $45.99 (DVD) and $79.99 (Blu-ray), and if you buy though the Oncepodcast.com link to amazon you can pre-order the DVD for $39.96 and the Blu-ray for $59.96 and you can help out the podcast as well.
The bonus features that will be included are:
A Fractured Family Tree – Explore the tangled magical genealogy behind the series' fairytale family.
Sincerely, Hook – Set sail with Colin O'Donoghue (Killian Jones/Captain Hook) and learn more about the man behind the hook.
Girl Power – Enjoy a high impact look at Storybrooke's fearless females as they fight for love and justice between the realms of magic and reality.
The Fairest Bloopers of Them All – Fans will laugh-out-loud with outtakes from the latest season.
Deleted Scenes – Experience never-before-seen moments from the magical series.
Audio Commentaries – Join the cast and crew as they share details about what it was like to make each spellbinding episode come to life.
Pre-order your copy today!
---
ONCE podcast is the #1 unofficial podcast for ABC's TV show Once Upon a Time. The podcast is hosted by Daniel J. Lewis, his wife Jenny, and Jeremy Laughlin. ONCE podcast was a finalist for best TV/Film podcast in 2012.
For more in-depth reviews, theories, easter eggs, and talk about Once Upon a Time, subscribe to ONCE podcast for free in iTunes or your favorite podcast directory; visit the ONCE podcast website for screenshots, shownotes, and blog posts; and join the Once Upon a Time forums to talk with other fans.