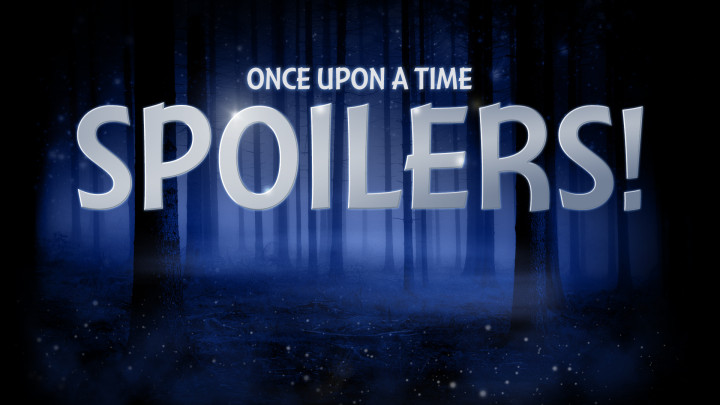 Episode 7×16 "Breadcrumbs" details including press release, photos and promo, plus more information on the series finale in this spoilers-only podcast of "Breadcrumbs"!
Podcast: Play in new window | Download | Embed
7×16 "Breadcrumbs"
Henry grapples with an important decision when a job prospect in New York threatens to take him away from Jacinda and Lucy, but a revelation in the case of The Candy Killer could make it even harder to leave Hyperion Heights. Meanwhile, Margot confides in Tilly, and in a flashback, Hook helps Henry find a way to prove himself to Ella.
"Breadcrumbs" was written by Jane Espenson & Jerome Schwartz, and directed by Ron Underwood, with guest stars including Rebecca Mader as Zelena/Kelly, Rose Reynolds as Alice/Tilly, Tiera Skovbye as Robin/Margot, Nathan Parsons as Nick Branson/Jack, Christopher Gauthier as Smee and Charles Mesure as Blackbeard.
Starting off the promo for "Breadcrumbs" is Zelena saying that she wants the curse broken just as much as Lucy does. Perhaps because of Robin or that she can go back to her life and reveal everything to the man she is supposed to marry? We have yet to meet him, after all.
Jumping then to the new Enchanted Forest with Henry searching for his story. However, if this episode is about Henry finding a way to prove himself to Ella, does this mean this happened before they went to Wonderland or is it after and he's still trying to prove himself to her? Back to the promo, we see The Candy Killer again and it looks like The Candy Killer is a fan of Henry's work when Weaver showed Henry the book. But what does being a fan of Henry's book if the story was about the first six seasons of the show? What does the murder of witches from an entirely different universe from the one that's Snow White and Charming came from has to do with Henry's book? Also in the promo, Henry doesn't understand the stories and what they mean, even though he wrote the book (because he's cursed and nothing makes sense in the book). If Nick really is The Candy Killer, does that mean that he's awake? How? Why?
Flashing then to the final scene in the promo and it's Henry outside and wanting to go see Jacinda right away and tell her how he feels. Nick then asked Henry to hop on his car, offering to help him get everything Henry deserves.
Unlike last week, the set of promotional photos for "Breadcrumbs" consisted only of one scene, with Henry in the evidence room with Weaver, looking through a bunch of books. In another photo, Rogers comes in and joined Henry and Weaver. Like per usual, the photos this week doesn't give us anything to speculate about.
Going back a little to the promo, Henry and Nook are seen sailing a pirate ship, then later on a pirate fight ensues. Smee was also featured in the flashback in the promo.
Series Finale News
As of this recording, the cast have been filming the series finale for a little over the week now and there were quite a few photos that came in when they spent some time filming in Steveston. Among of which are images of Robin and Alice with Sabine's Rolling Bayou food truck, which ended up in Storybrooke for some  reason. Maybe Robin decided to take Alice home to see Storybrooke? Another set of photos also include Zelena and Regina in Storybrooke, with one photo featuring the real Mayor of Steveston dedicating March 29 as Official Once Upon a Time Day after shooting there for 7 years.
Jennifer Morrison also returned to Vancouver to reprise her role as Emma Swan to film her final scene. Based on filming, Morrison's return will be incredibly minor, consisting of what looked like just one scene. The actress also shared a photo of her donning an Emma Swan wig on her Instagram account, wearing a gorgeous gown and is seen with Colin O'Donoghue in his original Hook outfit, probably to distinguish him from Nook. It also appears that they are in some family gathering on some sort, based on a photo that Morrison shared on her Instagram story, which as of her as Emma Swan with Hook and Ella, that later on circulated on social media. Fans are saying that a wedding is taking place, while others think that it's a christening because rumor has it that we will see the CaptainSwan baby for a brief moment as Colin has a pink nipple on his hook. Does this mean that this takes place in the past? CaptainSwan baby should be older than Lucy, after all.
If it's neither a wedding nor a christening, what could it be then? Furthermore, it also seems like Jennifer Morrison wasn't in the same day as Ginnifer Goodwin and Josh Dallas because both were shooting their own respective new shows. There are some people that thought Goodwin and Dallas have stand-ins and body doubles instead.
Raphael Sbarge was also seen in Steveston back as Jiminy Cricket/Archie Hopper with Pongo, as well as Keegan Connor Tracy as Blue Fairy. Finally, they have finished filming on location and is currently on their final week of filming ever.
Do you any more spoilers about the upcoming episodes or the series finale? Head straight to the forums and share them with us!
What did you think?
Email Feedback@ONCEpodcast.com (audio files welcome)
Call (903) 231-2221
Comment on the shownotes
Visit any page on ONCEpodcast.com and click the "Send a voice message" link to record and send a message right from your computer.
Help us out!
Share this post in your social networks
Follow us
On Facebook:
On Twitter:  echo do_shortcode('[twitter follow="ONCEpodcast"]'); ?>
Daniel J. Lewis:  echo do_shortcode('[twitter follow="theDanielJLewis"]'); ?>
Jeremy Laughlin:  echo do_shortcode('[twitter follow="phlegon"]'); ?>
ErinJ:  echo do_shortcode('[twitter follow="erinjcruz"]'); ?>
Hunter Hathaway:  echo do_shortcode('[twitter follow="travelingpixie"]'); ?>
Jacquelyn / RumplesGirl:  echo do_shortcode('[twitter follow="punk_bunny_87"]'); ?>