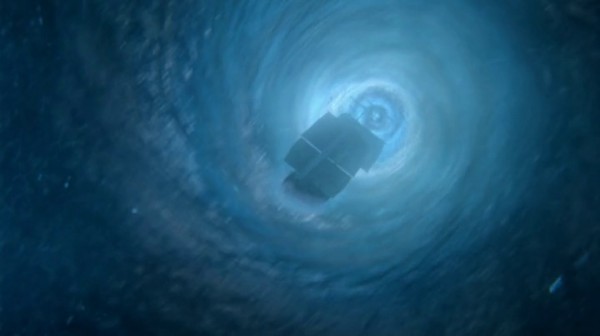 Podcast: Play in new window | Download | Embed
Emma, Mary Margaret, David, Regina, Hook, and Mr. Gold arrive in Neverland, but it's not exactly smooth sailing.
In the season premiere episode, "Heart of the Truest Believer," as Emma, Mary Margaret, David, Regina, Mr. Gold and Hook enter Neverland to search for a kidnapped Henry, they're greeted by a school of not-to-friendly mermaids who threaten to end their search before it begins; Henry finds himself on the run from the Lost Boys with another escapee from Peter Pan's encampment; and Neal, recovering from his wounds, travels through the Enchanted Forest with Mulan in an attempt to learn the fates of Emma and Henry.
These are just our first thoughts about this Once Upon a Time episode. We'll share more about "Heart of the Truest Believer" in our upcoming full discussion live on Wednesday October 2, at 8:00 p.m. (EDT/GMT-4).
Thank You for Supporting Us!
Dena81 (subscriber)
David Neuland (subscriber)
Lisa Slack (subscriber)
Callie Foster (subscriber)
You can sponsor an episode or more of ONCE podcast, too! Email Daniel@ONCEpodcast.com if you would like to arrange a corporate sponsorship of our podcast for the upcoming third season.
Initial Reactions
Some points from our discussion, in no particular order:
Everyone is trapped on an island and they don't know how to get off (Hook said he spent a long time trying to get off this island
Our chatroom was going crazy with glee and joy when Greg's shadow was ripped from him.
Jeremy thinks that Greg and Tamara had some flawed logic with their thoughts on coming to Neverland.
Was this a disorganized storyline?
We got some answers in this episode. We know how beans work. We know the home office is Peter Pan and his gang.  We know who Peter Pan is.
Opening scene with Emma giving birth was similar to Neal's opening scene at the beginning of last season  It was shown, but was not commented on again throughout the episode (and for several episodes to follow)
What caused the lights to flicker when Emma was giving birth to Henry? Was it Emma, or was it Henry? This brings us back to the pilot episode, when Emma and Henry drove into Storybrooke, and the light bursts when they get out of the car.
Perhaps it is something that happens in our world when prophesied events begin to unfold.
Thank you to everyone who left us kind Apple Podcasts reviews!
We are launching our Once Upon a Time in Wonderland podcast on iTunes within the week. When it launches, please subscribe to it and review!
Mr. Gold is looking more like Rumplestiltskin
Jeremy didn't appreciate all the fighting on the ship.
What was with the doll that Felix gave to Rumplestiltskin?
"Because you have no future, you have to face your past in Neverland."
Is Pan Rumplestiltskin's brother or father, maybe?  Perhaps is the doll just a Baelfire thing.
Felix said Gold was welcome in Neverland as long as he didn't interfere with Pan and the boy.
The boy playing Peter Pan did a great job. He transitioned so well from the innocent boy into evil Peter Pan (Robbie K)
Why does Pan need Henry's heart?
The last time they needed a heart was in "The Thing You Love Most" and it was needed to enact the curse.
Does Pan need it for a curse? Maybe Pan is power hungry and he is cursed to stay in Neverland.
Can Pan fly? He only flew with Henry's belief today.
The writers said "whatever you know about Pan, put that aside"
Current day Enchanted Forest: We know Neal is alive, thanks to Mulan, Aurora and Philip.  We know Robin Hood is alive also.
Aurora's dreams: Jeremy is happy the red room did not appear in the show.  Although the door isn't totally closed, perhaps we will not see the red room again.
This was the first episode that has not shown Storybrooke at all.
We have multiple groups to track on Neverland now. We have Team Emma, Rumple and Henry/Pan.
In lots of Peter Pan versions, the mermaids are working with or friends with Pan. So maybe the mermaids are working with Pan.
As soon as Regina turned the mermaid to wood, perhaps they should have mounted her to the front of the boat.
When Felix and Rumple were talking, Felix said "There's one more thing" and Rumple replies "There always is with him" (Pan) similar to a Rumple/Regina scene in "Thing You Love Most"
Who rules Neverland? The shadow or Pan? Perhaps the shadow will become an ally later on.
Is Pan afraid of his own shadow?
We are in a whole new world in Neverland. Anything can happen. It is a place powered by belief.
Jenny is SO GLAD that there were mermaids in this episode
Thank You for the iTunes Reviews!
Your reviews encourage us and help others find the podcast!
Please rate and especially write a review for us on Apple Podcasts.
What did you think?
Email Feedback@ONCEpodcast.com (audio files welcome)
Call (903) 231-2221
Comment on the shownotes
Visit any page on ONCEpodcast.com and click the "Send a voice message" link to record and send a message right from your computer.
Help us out!
Share this post in your social networks
Follow us
On Facebook:
On Twitter:  echo do_shortcode('[twitter follow="ONCEpodcast"]'); ?>
Daniel J. Lewis:  echo do_shortcode('[twitter follow="theDanielJLewis"]'); ?>
Jeremy Laughlin:  echo do_shortcode('[twitter follow="phlegon"]'); ?>
ErinJ:  echo do_shortcode('[twitter follow="erinjcruz"]'); ?>
Hunter Hathaway:  echo do_shortcode('[twitter follow="travelingpixie"]'); ?>
Jacquelyn / RumplesGirl:  echo do_shortcode('[twitter follow="punk_bunny_87"]'); ?>