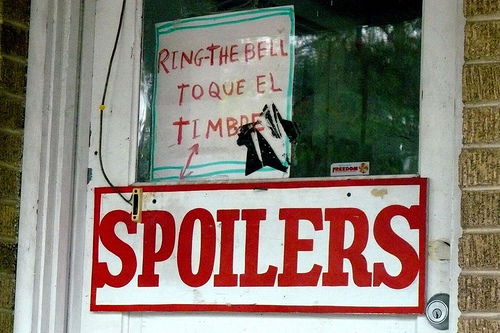 Once Upon a Time creator Adam Horowitz loves dropping little hints to tease his fans. On Sunday, August 4, Adam gave us the title of episode two of the third season.
Hey look it's #OnceUponATime episode 302! #titlespoilers pic.twitter.com/LpSjwziV7B

— Adam Horowitz (@AdamHorowitzLA) August 3, 2013
3×02 "Lost Girl"
This is a short episode name and written by Andrew Chambliss and Kalinda Vazgues. Adam has previously tweeted this is going to be a Snow-centric episode.
Hmm. 'Lost Girl'—who would that be? Wendy? Ariel? Tinkerbell? Or maybe even Snow? Sound out in the comments below or in our forum thread about this episode title (may contain spoilers).
Preorder season-two DVD/Blu-ray set!
You can now preorder the complete second season of Once Upon a Time on Amazon.com! For a limited time, save $10 off the DVD set and $15 off the Blu-ray set!
Preorder the second season today!
---
ONCE podcast is the #1 unofficial podcast for ABC's TV show Once Upon a Time. The podcast is hosted by Daniel J. Lewis, his wife Jenny, and Jeremy Laughlin. ONCE podcast was a finalist for best TV/Film podcast in 2012.
For more in-depth reviews, theories, easter eggs, and talk about Once Upon a Time, subscribe to ONCE podcast for free in iTunes or your favorite podcast directory; visit the ONCE podcast website for screenshots, shownotes, and blog posts; and join the Once Upon a Time forums to talk with other fans.