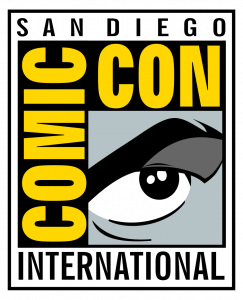 Podcast: Play in new window | Download | Embed
Spoiler-free discussion of some Comic-Con news, OUAT announcements, and "Good Morning, Stroybrooke." We then break and share spoilers about what's coming in the third season.
Our spoiler correspondent, Hunter Hathaway, joined us for our full discussion and theories.
Start your website today with HostGator and save 30% with coupon code "GATOR30" when you sign up.
Spoiler-free discussion
Once Upon a Time returns on September 29, 2013. The third season will give eleven episodes without break, a winter hiatus, and then eleven more episodes without break. We've heard OUAT will return on March 9 to finish the third season.
At San Diego Comic-Con, Michael Raymond James (Neal) and Kitsis and Horowitz again referred to 300 and "a couple hundred" years tied to Baelfire and Rumplestiltskin.
Kitsis and Horowitz said that Peter Pan was always their favorite, and they're thrilled to have the legal issues out of the way.
Colin O'Donoghue (Hook) said that his character's personality was inspired a little bit by The Dread Pirate Roberts, from The Princess Bride.
Preorder season-two DVD/Blu-ray set!
You can now preorder the complete second season of Once Upon a Time on Amazon.com! For a limited time, save $10 off the DVD set and $15 off the Blu-ray set!
Preorder the second season today!
The second-season disc set will have a full special called "Good Morning, Storybrooke." Here's the preview that ABC released.
We hope to have our second season disc set this week and review the extras for you soon.
Once Upon a Time in Wonderland starts on October 10. We'll have a new, separate podcast focused on that. Watch for it here on ONCEpodcast.com.
Thank you for supporting us!
Kristin Schmidt
Dena81 (subscriber)
David Neuland (subscriber)
Callie Foster (subscriber)
LaurieAnne (subscriber)
DJ Firewolf (subscriber)
Chris Ziegler (subscriber)
You can sponsor an episode or more of ONCE podcast, too! Email Daniel@ONCEpodcast.com if you would like to arrange a corporate sponsorship of our podcast for the upcoming third season.
Watch the full SDCC panel (contains spoilers)
Thank you for the Apple Podcasts reviews!
I read… a lot
OUATkate
Lexus Andrews
Your reviews encourage us and help others find the podcast!
Please rate and especially write a review for us on Apple Podcasts.
What did you think?
Email Feedback@ONCEpodcast.com (audio files welcome)
Call (903) 231-2221
Comment on the shownotes
Visit any page on ONCEpodcast.com and click the "Send a voice message" link to record and send a message right from your computer.
Help us out!
Share this post in your social networks
Follow us
On Facebook:
On Twitter:  echo do_shortcode('[twitter follow="ONCEpodcast"]'); ?>
Daniel J. Lewis:  echo do_shortcode('[twitter follow="theDanielJLewis"]'); ?>
Jeremy Laughlin:  echo do_shortcode('[twitter follow="phlegon"]'); ?>
ErinJ:  echo do_shortcode('[twitter follow="erinjcruz"]'); ?>
Hunter Hathaway:  echo do_shortcode('[twitter follow="travelingpixie"]'); ?>
Jacquelyn / RumplesGirl:  echo do_shortcode('[twitter follow="punk_bunny_87"]'); ?>
Spoiler discussion
Lana Parilla (Regina) said her favorite kill coming is coming in the third season. This doesn't mean it's the most significant, but perhaps her favorite method or most fulfilling thus far. We think this could be Greg.
Kitsis and Horowitz said, "we've seen the shadow … but we haven't seen Peter Pan." It seems that Robbie Kay has been cast as Peter Pan. K&H said Peter Pan may be scary, but didn't necessarily indicate evil. He has a complicated past.
There will be different areas of Neverland, some of them familiar, but with K&H's spin. In Neverland, "anything can happen." Could this mean that death is not possible? After all, death would seem an escape from Neverland, which no one leaves.
We'll meet Tinkerbell in the third season, but "You have to believe to see her." She also has "a surprising connection to someone" to someone who was on the panel: Hook, Neal, Belle, MM, Emma, David, Mr. Gold, and Regina. The likely candidates are Hook or Neal, because of their past in Neverland. But that wouldn't be "surprising."
Season three's focus will be on Neverland. This is a place you can only face your past, because there is no future. So we'll see a lot of character exporation as the characters face their pasts.
Emile de Ravin (Belle) will still be a regular. Maybe #BelleforMayor? There seemed to be a hint that Belle and Rumple may not find their happy ending, or just a tease that it would be played with.
K&H said it would be great to see Jorge Garcia (Anton the giant) again, but he may not be available.
There was a reason Neal landed in Enchanted Forest, and we'll learn that in the upcoming season.
About the mermaid Regina was looking for, Kitsis hinted, again, that anything can happen in Neverland.
We've also heard that we'll see Sidney Glass or the Genie again in season three.
Hunter also shared some casting news.
We've also learned the titles for the first two episodes, 3×01 "The Heart of the Truest Believer," and 3×02 "Lost Girl."