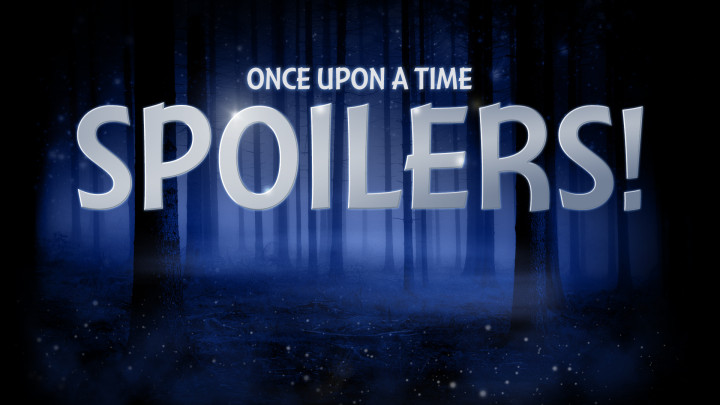 7×02 "A Pirate's Life" spoilers, cast interviews, a new episode title, plus more theories on this spoilers-only episode for "A Pirate's Life."
Podcast: Play in new window | Download | Embed
"A Pirate's Life"
When Henry finds himself in trouble, he calls upon his Storybrooke family for help, and together they set off on a mission to find Cinderella. Along the way, Hook is confronted by an unexpected foe who threatens the group's success. In Hyperion Heights, Jacinda searches for a way to see Lucy with some unwelcome assistance from Henry, while Victoria Belfrey enlists the help of Gold and Weaver to push Henry out of the neighborhood.
"A Pirate's Life" was written by Jane Espenson & Jerome Schwartz and directed by Tara Nicole Weyr, and guest stars include Jennifer Morrison as Emma Swan, Jared S. Gilmore as Young Henry, Mekia Cox as Sabine/Tiana, Adelaide Kane as Drizella/Ivy and Trevor Roberts as Remy, who will be in one more episode after this one.
Promo for 7×02 "A Pirate's Life" starts of with someone chasing Henry through the woods, with Lady Tremaine ordering Cinderella never to see him again. Furthermore, Hook is seeing double, which stirs a theory suggesting that either Hook is going to split himself like Regina did or, alternatively this is Captain Hook from a different timeline. Finally, Emma is back and one of the Hooks didn't know she was there and wanted to make sure she is okay, as well as Emma talking to old Henry saying she will never be okay with him being apart.
Promotional photos for "A Pirate's Life" include a lot of the reunion of Emma, Henry and Hook in the new Enchanted Forest, and it looks like old Hook is trying to tell new Hook, Emma and Henry something. There are also a couple single shots of Henry, Emma, Hook and if you try to pay very close attention, there is a shot of Emma looking teary-eyed, holding Hook's hand to her stomach. Could Emma being pregnant the reason why she isn't in Hyperion Heights? Another set of photos showed Lady Tremaine and Ivy looking devilish, as well as images of Ivy's Enchanted Forest counterpart, Drizella. Finally, we see Lady Tremaine in a room with handcuffed Henry.
New York Comic Con was recently held last Friday and they showed a sneak peek for the episode "A Pirate's Life", which starts of in Storybrooke years ago with Hook in a ship at the harbor teaching Henry how to swordfight. Emma then appears telling Henry that he fights like his grandfather, but then Henry got distracted so Hook took advantage of the situation and disarms Henry. It was at that moment that Emma realizes Henry will be leaving home soon. Hook then pulls out an empty message in a bottle of magic, saying that all one has to do is write a message to anyone, put it in a bottle, and it will get to them wherever they are.
Cast Interviews
In an interview, Kitsis and Horowitz were asked what is Weaver's connection to Alice, to which Eddy Kitsis answered, "What we love about her is she truly moves to the beat of her own drummer, and I think that there's a lot of fun to her. We did Alice on [Once Upon a Time in] Wonderland, but this is a completely different version, I would say. She's going to have ties to a few characters. She's one of the characters we're really excited about because I think, as the episodes go on, the fans are really going to like her, really like her vibe, and then, when they see the connection she has to people they know and love, I think they'll be very excited."
Aside from Jennifer Morrison coming back for 7×02, Emilie de Ravin will also be returning to reprise her role as Belle in 7×04, but as for Rebecca Mader's return as Zelena, Eddy Kitsis said, "What is so much fun is we saw the Wicked Witch pretend she had a cursed character for a little bit in season three as the nanny. This time she is truly under a curse when we meet her, and her introduction and what her cursed persona is is probably one of my favorite introductions on the show." In line with this, the theory everyone is running is that Hook and Regina, at the very least, are the ones who stayed behind in the new Enchanted Forest so when somebody cast the curse they got picked up and taken to Hyperion Heights. So how exactly does Zelena fit into this?
Colin O'Donoghue had an interview with Entertainment Weekly very recently about Morrison's "emotional curtain call" to which O'Donoghue answered, "Wait until you see, and you'll get much as a surprise when I did when I read it." Rose Reynolds, who plays Alice in season 7, was also asked what does Alice ultimately wants and Reynolds said that Alice "wants to be part of something." Mekia Cox, aka Tiana on the show, was also interviewed by EW about how similar is her character to the actual Princess and the Frog tale and Cox shared that they took bits and pieces from the movie such as bits of the bayou, as well as other portions of the actual fairy tale. It was also later revealed that the character of Prince Naveen hasn't been cast yet or if he's going to appear this season at all.
Adelaide Kane, who plays Drizella/Ivy, also sat with Entertainment Weekly and was asked about her character's dynamics with Roni, Rogers, and Weaver, to which Kane shared that Ivy "comes into contact with a lot of these characters through her mother, like doing her mother's dirty work, running errands, and generally being left to clean up her mother's messes." As for what is Lady Tremaine driven by, Gabrielle Anwar revealed that "she is driven by every passing second on the clock that she is becoming an "older woman," a "trophy wife". EW also asked Dania Ramirez about Jacinda and Sabine/Tiana's dynamics are as roommates in Hyperion Heights, and Ramirez shared that both women are "real friends", similar to Snow White's and Ruby. She was also asked to tease about Jacinda's dynamic with Henry and she said "it's a different dynamic. It's still almost like a bickering dynamic."
Finally, 7×09 is entitled "One Little Tear", which is written by Christopher Hollier & Adam Karp, which could possibly be the Rapunzel-centric episode.
Did we miss any spoilers? Share them all by going directly at the forums!
What did you think?
Email Feedback@ONCEpodcast.com (audio files welcome)
Call (903) 231-2221
Comment on the shownotes
Visit any page on ONCEpodcast.com and click the "Send a voice message" link to record and send a message right from your computer.
Help us out!
Share this post in your social networks
Follow us
On Facebook:
On Twitter:  echo do_shortcode('[twitter follow="ONCEpodcast"]'); ?>
Daniel J. Lewis:  echo do_shortcode('[twitter follow="theDanielJLewis"]'); ?>
Jeremy Laughlin:  echo do_shortcode('[twitter follow="phlegon"]'); ?>
ErinJ:  echo do_shortcode('[twitter follow="erinjcruz"]'); ?>
Hunter Hathaway:  echo do_shortcode('[twitter follow="travelingpixie"]'); ?>
Jacquelyn / RumplesGirl:  echo do_shortcode('[twitter follow="punk_bunny_87"]'); ?>