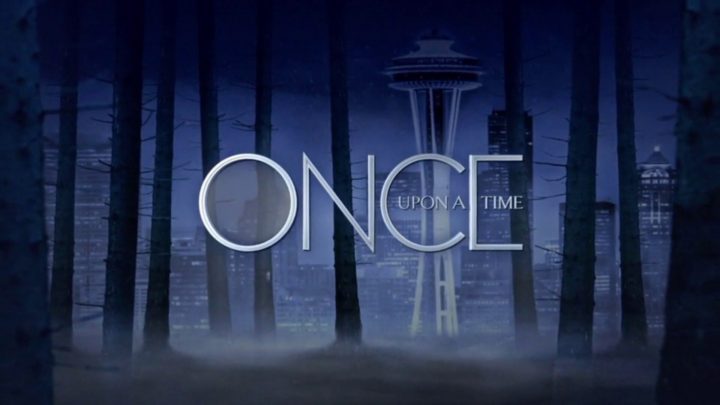 We are back to share our thoughts, and yours, about the Once Upon a Time spin-off, otherwise known as season 7! In this Creation Entertainment sponsored episode of Hyperion Heights, we talked about the new Storybrooke, a theory on where Emma is, lip-holes, Operation Glass Slipper, and what made us want to watch next week's episode!
Podcast: Play in new window | Download | Embed
Once Upon a Time: The Requel
I have mixed feelings about the OUAT reboot a.k.a season 7. My expectations going into the episode were very low so I was surprised there were some things I liked about it. I liked the Cinderella twist and I think her story has a lot of potential. Rumple as a crooked cop and Hook as his straight-laced partner could be a great storyline. I don't know how I feel about the new Alice yet, but I did like the flashback scene with her and adult Henry.

On the flip side, the episode seemed too similar to the pilot/season 1 and I found myself comparing every moment of it. It seems like the writers are trying to capitalize on the reboot/remake trend in Hollywood and unfortunately it's way too soon for it. If this episode had come out with more space in between it and season 1, maybe I would have liked it more.

With all that being said, Once is still one of my favorite shows ever and maybe that's causing me to judge it harsher. But I am optimistic for future and I will continue to watch.

Thanks for your awesome podcast,
Jessica

Ps. What's up with those magic beans? The portals never used to look like that.

— Jessica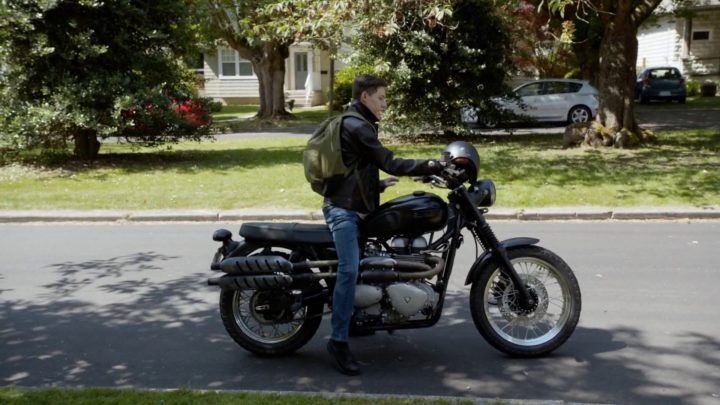 As a whole, there is a lot of comparison between this episode and the original season 1 of Once Upon a Time premiere. They even rebooted beginning about (re)introducing what happened in the past, as well as the title card. It's encompassing the show whilst watching an entirely different show. Although Andrew J. West was doing a great job as adult Henry, nothing was evoking memories of Henry. And even though it was nice to see Jared S. Gilmore back, his return seems unnecessary given that Henry was supposed to be out of high school and he didn't look any different from the last time we saw him.
Despite the comparison with the past seasons and this season's premiere episode, they are doing a pretty good job with the season so far. Despite what they're faced with, they did a really good job of making it so that all of these is feasible as far as introducing alternate realities in the last two seasons of the Once Upon a Time proper. Although, it would be really cool if they could bring back a few familiar faces back. As soon as we saw Regina, Hook and Rumplestiltskin we got really excited. There's still some familiarity but with a brand new story and besides the glaring discrepancies of having other versions of the characters, it was a great season premiere and it got us excited for the show. That aside, the premise of the show, without having to think about the past seasons and thinking of it as a standalone season, we liked the direction it's going. To see them rehashing so many story ideas and plot lines from the past seasons is disappointing but, overall, it was good enough season opener to make us look forward to the next episodes.
The premiere was a lot better than anticipated.  The one thing that caused me to give the side-eye is when we first met Lady Tremaine and Drizella.  How in the world did she capture a Fairy Godmother?  How did a HUMAN capture a MAGICAL CREATURE?  Maybe they're trying to explain how resourceful she can be, but it just doesn't make sense how this fairy, one of the most powerful beings in this universe is supposed to be so weak and docile next to a human only because they're the villain…yeah…

All-in-all good premiere, especially liked the end where Cinderella leaves a sign for Henry where he tells her to meet him if she wants to go back to his realm, her glass slipper basically telling the Prince, Henry, to come find her.  Nice angle, Once.

— DeAndre
Is Lady Tremaine a witch?
I've said it before, but I think it'll be a lot like Star Wars: The Force Awakens. It'll echo a lot of the original.

— MatthewPaul
Creation Entertainment is holding a convention in New Jersey from October 20-22 with special guests including Lana Parrilla (Regina), Jennifer Morrison (Emma), Rebecca Mader (Zelena), Colin O'Donoghue (Captain Hook), Lee Arenberg (Leroy/Grumpy), Karen David (Jasmine), Gil McKinney (Prince Eric), Beverley Elliot (Granny), Chris Gauthier (Smee), Michael Coleman (Happy), and Raphael Sbarge (Jiminy Cricket/Dr. Archie Hopper). Check out their website for updates on guests and tickets.
Henry's New Journey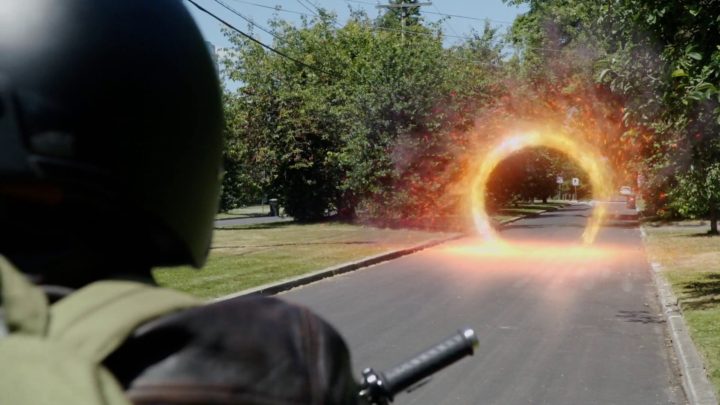 Henry said in the beginning when he was saying goodbye to Regina that there is a French Snow White and an Italian one, which is true. They could actually play with that since there have been so many retellings and versions of the same fairy tale characters. However, there's a lot of story yet to be discovered. Between what we saw in the flashbacks and what we saw now is a lot of years. There is also a lot of things to ask, such as where is Emma? Is she dead?
One of the funniest things about this episode is that this happens in Seattle, which reminds us of Sleepless in Seattle, a movie focuses a lot on "signs." And there's this book that he wrote, published it but then forgot it all. By the final chapter of the book, he wrote about him meeting Cinderella, but his knowledge of what actually happens doesn't seem to last for very long as it seemed they get cursed before he could even write the sequel. But if Henry published a book, wouldn't there be multiple copies of the book? Wouldn't people know about him being an author? Why is it a necessary detail that he publishes a book? Why does he live so far from Hyperion Heights?
Who will be this season's Savior? Are the only one with curse memories Henry's family as some sort of revenge by Lady Tremaine? One of the big things that stood out with this New Realm is when we got a sword fight with cool sword fighting techniques. Aside from recycling storylines, they also recycled a few other things, including Cinderella's theme and Cinderella's horse's name Philipe, which is also Belle's horse's name.
Hyperion Heights: The New Storybrooke?
Just like Storybrooke, no one can leave Hyperion Heights either, but will the garden start to bloom after Lucy made a wish at the wishing well in the former community gardens? Will the wish awaken the characters?
Thank you for supporting us!
Lisa Slack
Lisa R
Aimee Catalier
Maryann Livoti
Heather Peckfelder
Jill Sherrod
Greg Shope
and our 23 heroes on Patreon
You can sponsor an episode or more of ONCE podcast, too! Email Daniel@ONCEpodcast.com if you would like to arrange a corporate sponsorship of our podcast for the upcoming third season.
Hyperion Heights is named after Hyperion Avenue, where the original Walt Disney studios was located, and where Snow White was made. Disney has used Hyperion in a number of their brands before.

— MatthewPaul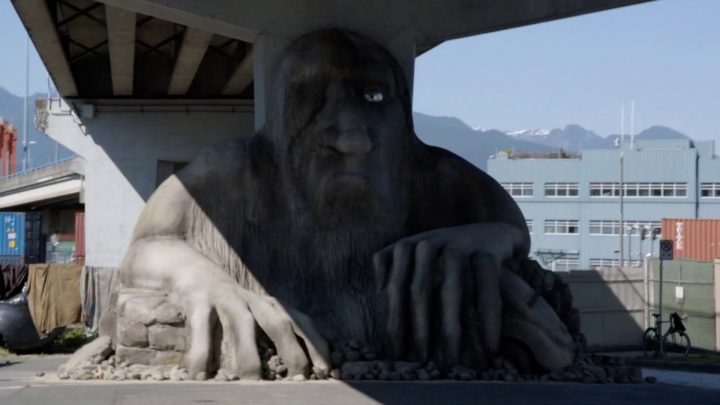 The giant troll bridge under the bridge, which we expected to blink any time, as it turns out is a real troll bridge called the Fremont Troll Bridge in Seattle, WA, an 18 ft. tall shaggy troll glares southward with his shiny metal eye — a Volkswagen Beetle hubcap. As for character names, it was fun to see Hook is named Rodgers, which is a nod from Jolly Roger, and Weaver for Rumplestiltskin because he is known to spun gold.
Does Victoria's other daughter also one of her assistants? If there are multiple fairytale characters, does that mean there's multiple Wonderland, Enchanted Forest or other realms as well? It was said that "the first step to a new beginning is imagining that one is even possible," which is somewhat similar to what Mary Margaret said to Emma in the Pilot episode and the song "A Happy Beginning" from the musical episode, which is happy beginnings.
Alice 2.0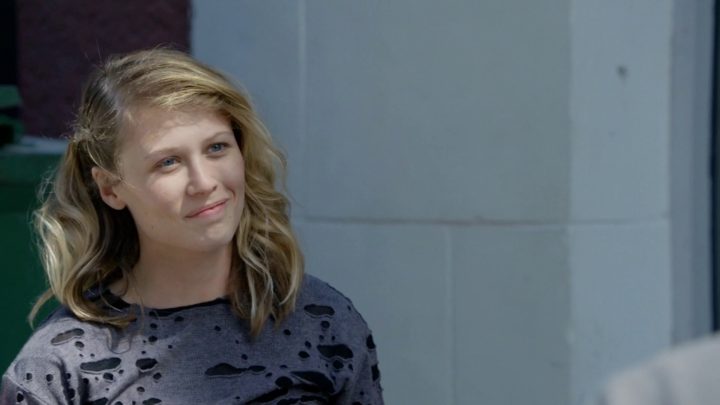 Does Alice 2.0 recognize Henry in Hyperion Heights? She went to Weaver/Rumple/Gangsterstiltskin to tell him of his arrival which begs the question: is she awake? Moreover, this version of Alice is doing a very good job so far playing the role. If we're in present day and Henry made a freewill of finding himself, does that mean he isn't infringing anyone else's story since the story hasn't happened yet? Or is he, since he knew how the story is supposed to end?
If Alice 2.0 knew Rumple in the new realm and he told her about Henry, does that mean that this actually isn't Henry's story that we're seeing?
Is Gangsterstiltskin awake? Who is the person Weaver is torturing? Victoria sure is awake, especially when she saw first Henry. Whatever curse she cast, it doesn't seem like she knows it would hit him. If Gangsterstiltskin is under a curse, will he be awakened once he meets Henry? Was Hook awaken when he saw a picture of Emma in Lucy's book? That said, Hook's expression tells of someone who knows he misses and lost someone but just could not remember who. There sure is some recognition to it.
Is Gangsterstiltskin a good or bad guy? We ended Once Upon a Time last season with him ending with the good guys. Is he playing a double agent? Does Alice know that bad things happened when it's not your story because she knows she's in someone else's story?
The way that Lana Parrilla is playing Roni and the look that she gave to Victoria looked so much like the character she played in Lost, with the same kind of defiance, carrying herself differently, which is a little less refined than we've seen her before. Although it was strange seeing her holding back, it was nice to hear her montage by the end of the episode.
Who has to kiss whom in order to break this curse? What did you think about the season premiere episode, Hyperion Heights? Share it with us using the comment section below or go directly to the forum and talk about future episodes. And if you've got theories about the future episodes, send it to us via email or by calling us!
What did you think?
Email Feedback@ONCEpodcast.com (audio files welcome)
Call (903) 231-2221
Comment on the shownotes
Visit any page on ONCEpodcast.com and click the "Send a voice message" link to record and send a message right from your computer.
Help us out!
Share this post in your social networks
Follow us
On Facebook:
On Twitter:  echo do_shortcode('[twitter follow="ONCEpodcast"]'); ?>
Daniel J. Lewis:  echo do_shortcode('[twitter follow="theDanielJLewis"]'); ?>
Jeremy Laughlin:  echo do_shortcode('[twitter follow="phlegon"]'); ?>
ErinJ:  echo do_shortcode('[twitter follow="erinjcruz"]'); ?>
Hunter Hathaway:  echo do_shortcode('[twitter follow="travelingpixie"]'); ?>
Jacquelyn / RumplesGirl:  echo do_shortcode('[twitter follow="punk_bunny_87"]'); ?>