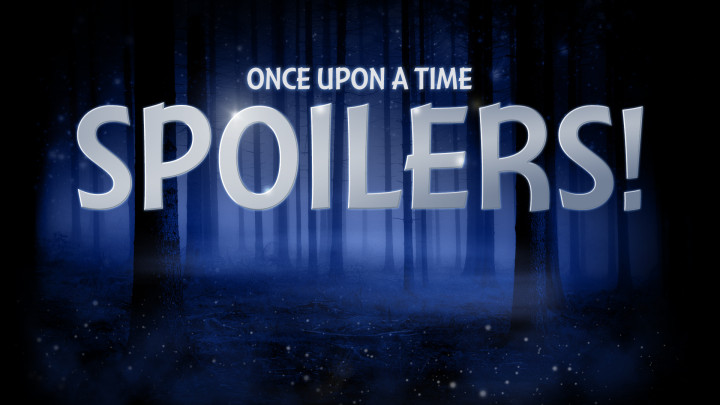 Episode press release, teaser promo, promotional photos, plus an episode title on our spoiler-only podcast of 7×03 "The Garden of Forking Paths."
Podcast: Play in new window | Download | Embed
When Cinderella finds herself staring danger in the eye, she receives help from an unlikely source. Her rescue leads to an alliance that could aid in the defeat of Lady Tremaine's rule and reveals a dark secret from Cinderella's past. In Hyperion Heights, Jacinda goes to extreme measures to stop Victoria Belfrey from destroying Lucy's beloved community garden, while Lucy tries to convince Henry that Victoria is after more than just a plot of land. Meanwhile, Victoria makes a discovery that could alter everyone's fate.
"The Garden of Forking Paths" was written by David H Goodman & Brigitte Hales and directed by Ron Underwood, while guest stars include Mekia Cox as Sabine/Tiana, Adelaide Kane as Drizella/Ivy and Emma Booth as The Witch.
Promo for "The Garden of Forking Paths" was very short, opening with Cinderella telling Lady Tremaine to kill her. Also in the episode, Cinderella meets Princess Tiana, while in Hyperion Heights, Victoria starts digging into the empty community garden, and Henry was seen talks to Lucy. Lucy was then seen jumping down the hole, much like what young Henry did back in 1×05 "That Still Small Voice."
Promotional photos for "The Garden of Forking Paths" consisted mostly in the Enchanted Forest with adult Henry, Regina and Wish Realm Hook. Also, in the same scene, Cinderella who is now wearing leather clothing without no shoes in one photo. In another photo, Henry and everyone was seen in what look like they are strategizing away to save Cinderella from Lady Tremaine, as well as a couple of photos of them looking in one direction and down at a paper, and an image of Henry holding a glass slipper. There is also one photo of Cinderella leaning over Henry looking concerned.
As of this recording, there were no sneak peeks or script teases published yet but we did get another episode titles. Episode 7×10 is called "The Eighth Witch" which will be written by Jane Espenson & Jerome Schwartz, and could also be the penultimate episode before the show will have their one week off. Once Upon a Time might also be having another week off on Thanksgiving week, so they could be airing episode 7×10 and 7×11 together.
Know any spoilers for "The Garden of Forking Paths" that you think we missed? Share them all by going directly to our spoiler section of the forum!
What did you think?
Email Feedback@ONCEpodcast.com (audio files welcome)
Call (903) 231-2221
Comment on the shownotes
Visit any page on ONCEpodcast.com and click the "Send a voice message" link to record and send a message right from your computer.
Help us out!
Share this post in your social networks
Follow us
On Facebook:
On Twitter:  echo do_shortcode('[twitter follow="ONCEpodcast"]'); ?>
Daniel J. Lewis:  echo do_shortcode('[twitter follow="theDanielJLewis"]'); ?>
Jeremy Laughlin:  echo do_shortcode('[twitter follow="phlegon"]'); ?>
ErinJ:  echo do_shortcode('[twitter follow="erinjcruz"]'); ?>
Hunter Hathaway:  echo do_shortcode('[twitter follow="travelingpixie"]'); ?>
Jacquelyn / RumplesGirl:  echo do_shortcode('[twitter follow="punk_bunny_87"]'); ?>