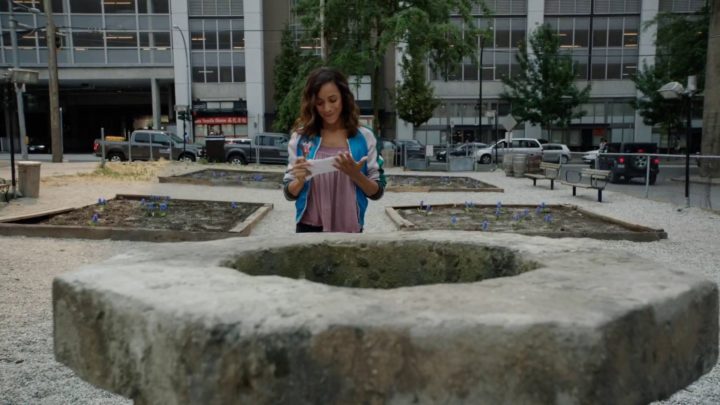 Lady Tremaine's MO, Hyperion depths, the belle in the Belfry, and the young girl with the purest of hearts. Plus, Regina and Cinderella bonding, Henry's family, and what Cinderella actually did in our full discussion of "The Garden of Forking Paths" sponsored by Creation Entertainment!
Podcast: Play in new window | Download | Embed
As a whole, The Garden of Forking Paths is a decent episode. Dania J. Ramirez is a great actress and doing a fantastic job as Cinderella/Jacinda. Last episode was messy, but this episode was the complete opposite of that. It's hard to get on board with this series as they are taking directions they (fans) didn't want to go. We loved some things about it, but we expected more from it. They are clearly making things as they go, repeating plot lines we've seen and heard before and trying to fast-track it as opposed to what we've seen during the first season. But while the episode had its "meh" moments, it had a pretty clean storyline. It wasn't confusing and there was even a timeline tie-in in the flashback with Henry, Regina and Hook, which they dovetailed very well with what is currently happening in Hyperion Heights.
Lady Tremaine's MO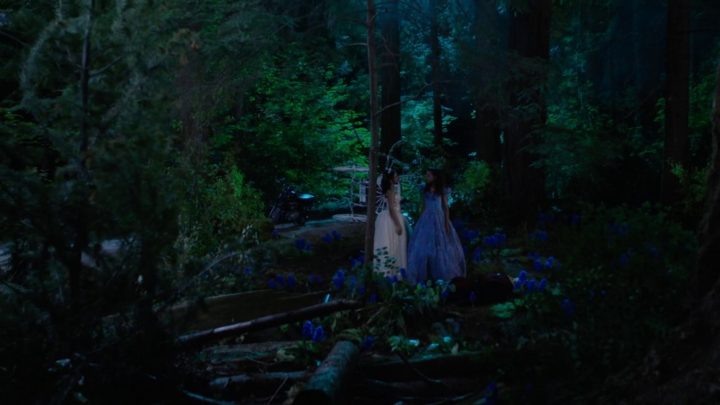 While the episode had weak contradictions, Lady Tremaine seems someone of prominence who Tiana, the leader of the resistance, plans to overthrow along with the Royal Family. At first, Tiana made it seem like the Prince and Lady Tremaine were on the same side, but later they made it sound like the Prince killed Cinderella's father, but did he really or did Lady Tremaine plan it all along? Was the Prince forced to kill Cinderella's father? Who is the Prince in Hyperion Heights? Is he even in Hyperion Heights?
On the other hand, Tiana and Hook seemed to have a thing for each other, but is Tiana okay with Regina having magic? Did they even know that Regina was the Evil Queen? Do they even know about the Savior's existence? Lady Tremaine figured out who Henry was, but how did she know that he has the heart of the truest believer? Is Jeremiah significant?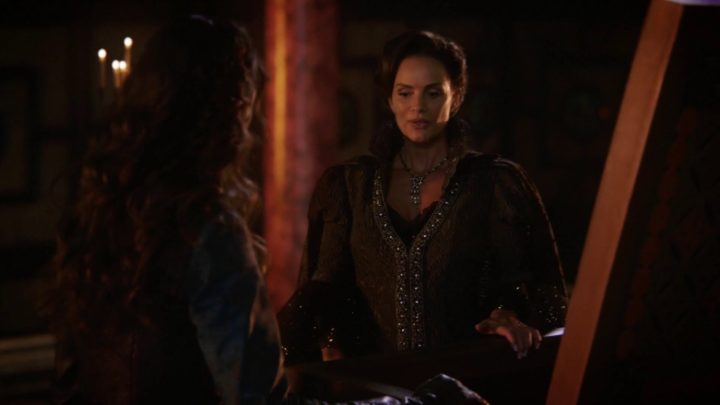 A couple of things we learned about Lady Tremaine in this episode is that she is accruing magical items, blaming and punishing Cinderella for what she did. It was pretty cool when Cinderella got to Lady Tremaine's estate. It was also a cool twist that Lady Tremaine actually wants to take revenge on Cinderella and it was intriguing that Cinderella said she was responsible for Anastasia's death. What did actually happen to Anastasia? How was Cinderella responsible for her death or is she just blaming herself?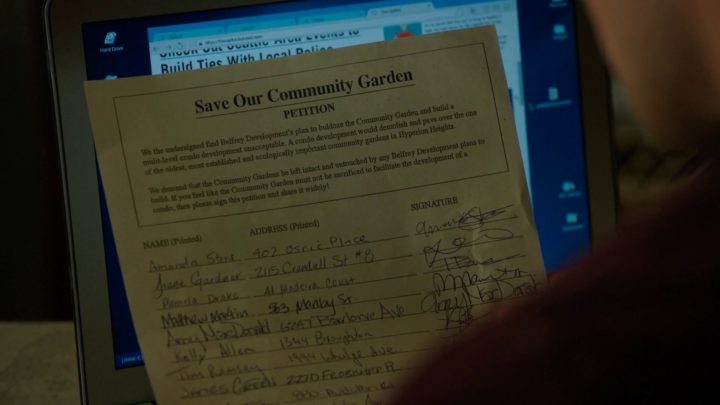 Is Victoria Belfry awake? She did refer to Jacinda as Cinderella and Lucy as Henry's daughter, after all. Was, all of this time, building a condo because she just want to try to find the coffin? She does seem to have this MO of taking people's homes. On the little form that they printed out, everything on that page was totally legit as ABC actually registered the domain HyperionHeightsBuildingCommission.com back in July this year.
One other thing about Victoria is she wants to save Anastasia from a certain death. It seems like she is involved in casting, if not the one who cast this curse and the whole purpose of this curse is to bring Henry so she could take Henry's heart and make Lucy give up her belief. However, Regina put a spell on Henry's heart back in season 3 so that it couldn't be taken, and it looks like the same spell was put on Lucy's heart because it was said that Lucy's heart is still protected. But even after Lady Tremaine gets Anastasia back, she (Anastasia) still wouldn't ever be enough. If they do resurrect Anastasia, what's next for Lady Tremaine/Victoria Belfry? Will they break the curse earlier and very quickly compared to how it happened in earlier seasons? Will the curse be broken by the mid-season finale or before?
Did you miss the Once Upon a Time convention in Whippany, NJ last week? Creation Entertainment will be having another convention, this time in Burbank, CA on November 3-5! Check out Creation Entertainment's website to buy tickets to get more information about the upcoming convention and get to meet Lana Parrilla (Regina Mills), Jennifer Morrison (Emma Swan), Rebecca Mader (Zelena), Colin O'Donoghue (Captain Hook/Killian), Emilie de Ravin (Belle), Lee Arenberg (Leroy/Grumpy), Gil McKinney (Prince Eric), Beverley Elliot (Granny), Chris Gauthier (Smee), Michael Coleman (Happy), and Raphael Sbarge (Jiminy Cricket/Archie Hopper). Sign up and plan your next Once Upon a Time convention and send us your photos, videos, sound clips and feedbacks about the fun you had at the convention!
Hyperion Depths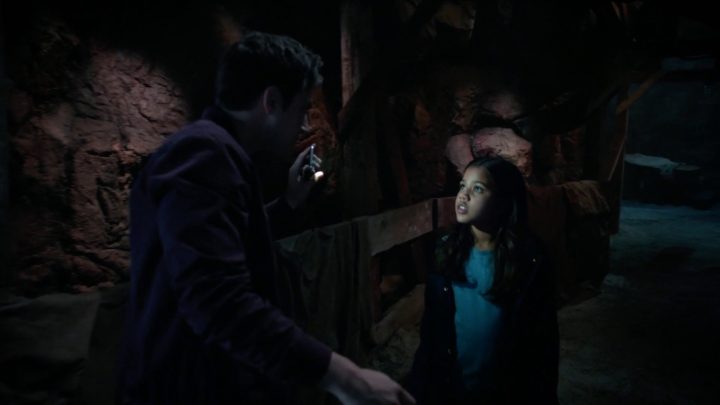 What is under the community gardens? When did Victoria find the coffin? Are there forking paths under the garden? Will the glass piece come back to match Cinderella's full slipper sometime? Did Victoria Belfry plant the broken piece of glass for Henry to find? Where is the rest of the slipper?
It's nice that they have a copy of the city's code inside Roni's, but how long was she in Hyperion Heights to know a lot about the city? Does Roni have a copy of city code for those moments to get away through some things? What if it has been days since the curse has actually been cast?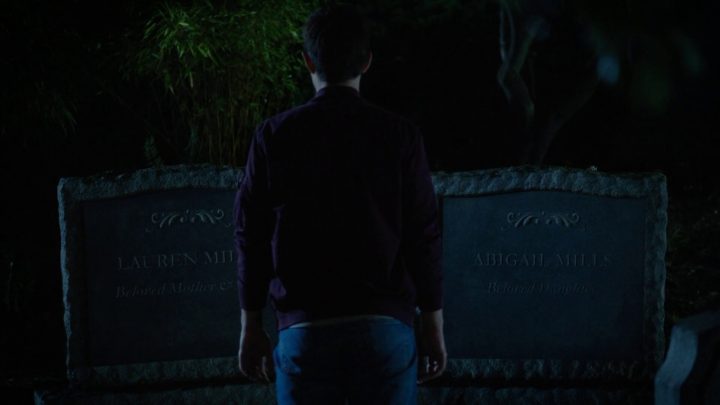 What's in Hyperion depths under that cemetery? Did Henry intentionally visit the cemetery or did he just walk by it on his way back home? Henry has the heart of the truest believer and it looks like Lucy has, too. The names of Henry's family according to the grave are Lauren Mills, which is from the place of the laurel leaves, and Abigail Mills meaning "father's joy."
Henry had this moment like he recognized something about Jacinda and Lucy when they were hugging and Lucy gave Henry the piece of slipper. Is he starting to believe? The cemetery seems like his dose of reality, what will change for him to realize that his memories are not false?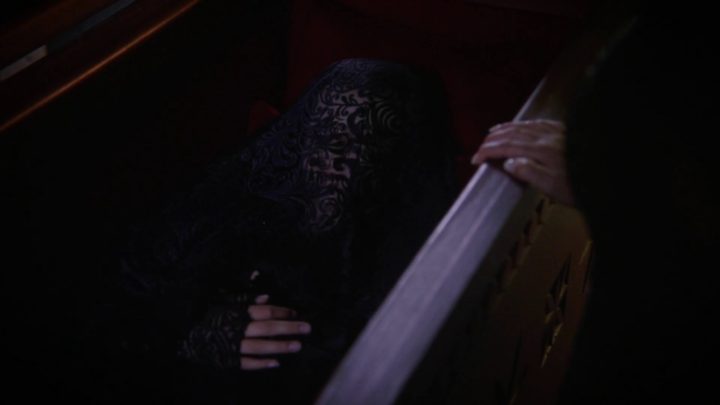 What we know about Anastasia is that she died at 14 years old and that she had the purest of hearts and her death was somehow Cinderella's fault. Back in season 1, we didn't know yet that the Queen of Hearts was Cora until season 2. We've already seen Cinderella, Drizella, the crazy lady in the tower, and Tiana, but we haven't seen any other prominent character in the new realm other than the fairy godmother who is now dead. Unless we did see her in this episode, what if that woman we see in the tower is Anastasia because we didn't see the coffin open in Hyperion Heights. Maybe the curse backfired because both the woman in the tower and Victoria are both interested in restoring Anastasia back. Anastasia is more than simply a daughter, there's something extra special about her because, after all, she has the purest heart. She's probably more important to the story for the villain to go after. How important is Anastasia to the story? Is she young Emma from another realm?
The belle in the Belfry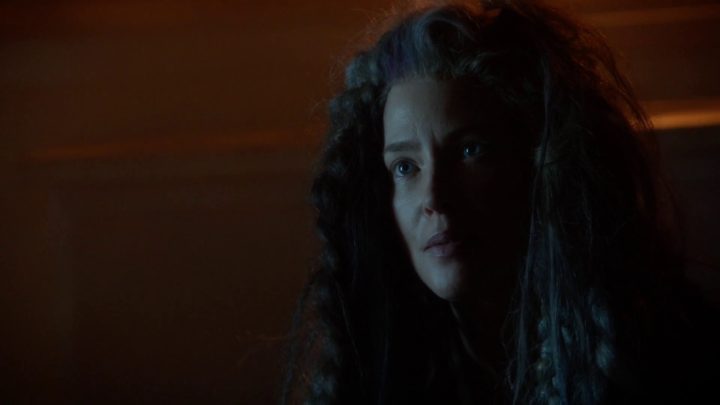 The lady in the tower said that Belfry will have to deal with her once she resurrected Anastasia. Who is the Lady in the tower?
Victoria Belfry's surname seems to be a clear indicator that she is connected with a bell tower. Also, her hair is short brown but with yellow tips, and she said she doesn't wield magic. Yet, she is obsessed with magic and its ability to bring back the dead. All of those things just scream Rapunzel in Tangled who had magical long blonde hair that could restore life and beauty until it was cut short and turned brown. Victoria Belfry was probably once a young woman who loved someone like Flynn and managed to save his life with her last magical tear after her hair had been cut short, turning brown and losing her magic in the process. Now she is a grieving, embittered mother who wishes she could wield life-saving magic like she perhaps once did. She wants to use magic, however dark, to restore the life of Anastasia, whose name means resurrection.

— Slurpeez
Is Victoria Belfry actually Rapunzel?
Who is that person in the tower? Lady locked in a tower reminds me of Rapunzel although she seemed a little old to be Rapunzel. She seemed to know what was going on which is likely why she is locked up. Why lock her up instead of giving her fake memories?

— Melanie
Or is it the tower lady?
Is the tower lady the Jabberwocky from Once Upon a Time in Wonderland? She could be the one to cast the curse although she was probably lousy in it, or is she exactly where she wants to be? Is she Alice's mother?
So here is a theory I've been thinking about that could also help us with some of the alternate Enchanted Forest (AEF) timeline issues. What if Lucy is not Henry's biological daughter? What if Cinderella has already had Lucy at this point and she just calls Henry her father once he and Cinderella get together? This would definitely help the timeline issue and it wouldn't have Regina and Wish Realm Hook in the AEF for the next 10-12 years, which just seems unlikely considering how easy it seems to be to get portals in and out of there.

— Lisa
What if Lucy is not who we think she is?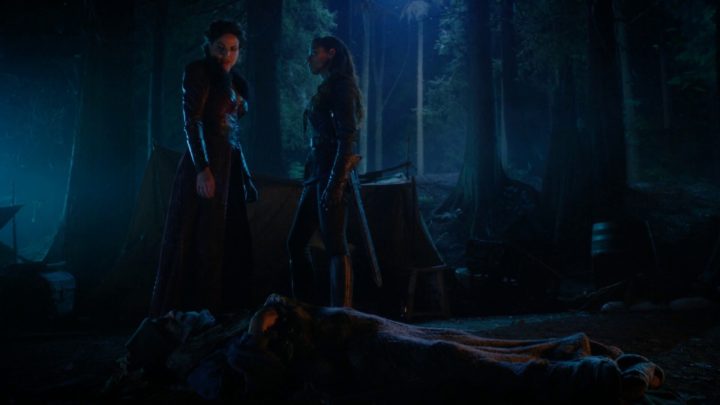 Regina was very interesting even now in the so-called spinoff. She managed to have interesting moments especially in the other realm. It's the first time we've seen her in the Enchanted Forest but not either in her Regina Mills get up or Evil Queen garb but in a realm-appropriate attire and in the position of a wise, matronly figure that helped Cinderella see the light. It showed a lot of how long she's come through all these years as a reformed Regina Mills.
It was a nice bonding moment between Regina and Cinderella when she talked to her in the new realm, which had a nice parallel back in Hyperion Heights when Roni and Jacinda had a nice pep talk. But what did you think about the episode? Did we miss about something that stands out to you? Share them all using the comment section below or continue the discussion about The Garden of Forking Paths over the forum and share your theories about the upcoming episodes.
What did you think?
Email Feedback@ONCEpodcast.com (audio files welcome)
Call (903) 231-2221
Comment on the shownotes
Visit any page on ONCEpodcast.com and click the "Send a voice message" link to record and send a message right from your computer.
Help us out!
Share this post in your social networks
Follow us
On Facebook:
On Twitter:  echo do_shortcode('[twitter follow="ONCEpodcast"]'); ?>
Daniel J. Lewis:  echo do_shortcode('[twitter follow="theDanielJLewis"]'); ?>
Jeremy Laughlin:  echo do_shortcode('[twitter follow="phlegon"]'); ?>
ErinJ:  echo do_shortcode('[twitter follow="erinjcruz"]'); ?>
Hunter Hathaway:  echo do_shortcode('[twitter follow="travelingpixie"]'); ?>
Jacquelyn / RumplesGirl:  echo do_shortcode('[twitter follow="punk_bunny_87"]'); ?>