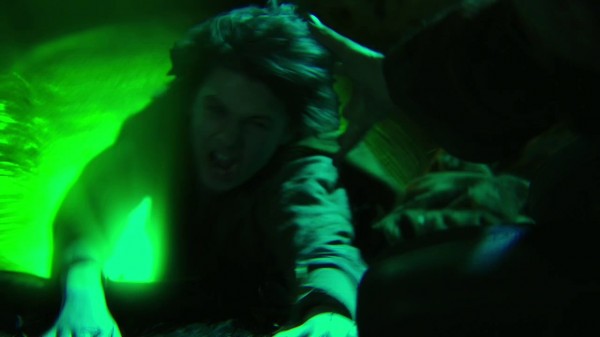 Podcast: Play in new window | Download | Embed
How Baelfire could still be alive, an early clue about Lake Nostos's part in the story, Cora's heart in her spell book, Rumplestiltskin is a coward, squid ink and the Little Mermaid. Hook's heart, Regina and Jefferson, and Mulan's sword.
Plus a special announcement about a Once Upon a Time roundtable and Stevenston questions.
LIVE roundtable with other OUaT podcasters
Join us on Google+ for the first-ever roundtable among Once Upon a Time podcasters! We'll share our unique theories, favorite observations about past episodes, and answer your questions!
Wednesday, December 19, at 9:00 p.m. (EST/GMT-5) LIVE on Google+ and YouTube.
If you listen to the other Once Upon a Time podcasts, encourage them to participate, too!
How can Baelfire still be alive?
I was wondering, considering how long it has been since Baelfire fell through to presumably our world. And that we have seen through resent episodes that time flows the same in our world and enchanted forest. Isn't it reasonable to assume that he may be dead? I mean hasn't he been in our world for a really long time.

Neil
We've now seen six ways people have traveled from Enchanted Forest to Storybrooke ("a land without magic"):
Baelfire through the bean that the Blue Fairy gave him
Dorothy (or someone) with the slippers (referenced in "The Doctor")
Baby Emma and Pinocchio through the wardrobe
Almost every one else through the dark curse
Emma and Snow/Mary Margaret with the wardrobe ashes, regenerated by Lake Nostos, directed by the magical compass
Cora and Hook through the giant's dead bean, regenerated by Lake Nostos
The most important part of all of this is that Rumplestiltskin designed the curse to bring him to Baelfire. So he probably created it to take him to the same time—or close to it—as Baelfire when he arrives.
Mr. Gold seems to expect Bae to be an adult because Gold never questioned August's age in "The Return" when Gold thought that August was Bae.
Big thanks to our sponsors!
David Neuland
Arjan Torreon
You can sponsor an episode, too!
Or support us by shopping on Amazon.com or getting a FREE audiobook of your choice through Audible's free 30-day trial!
An early clue about Lake Nostos
I read this on wikipedia-
"Nostos (Greek: νόστος) (pl. nostoi) is the Greek word for homecoming, the idea of returning home from a long journey. Nostos is a theme dealt with in many Homeric writings such as the Odyssey, in which the main character, Odysseus, strives to get home after the Trojan War. The plural term nostoi is applied to Greek heroes' homeward journeys after the taking of Troy and is the name of one of the poems of the Epic Cycle on that theme"
From Lake Nostos means Lake Homecoming! (forum post).
Where is Cora's heart?
David Daniels called to suggest that Cora's heart is magically hidden in her spell book.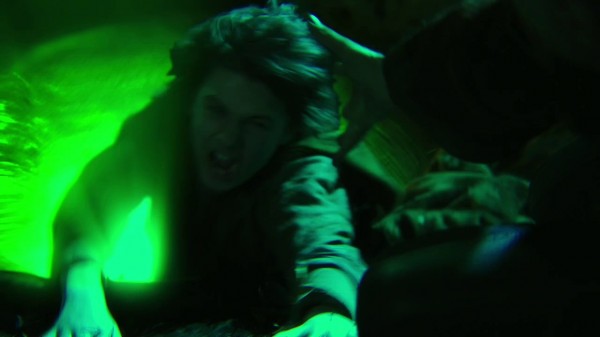 Thank you for the Apple Podcasts reviews!
Enchanted Rose
PJSparklesOnce
Oncerfan
erinjcruz
Fox2.0
Kairi 358
Your reviews encourage us and help others find the podcast!
Please rate and especially write a review for us on Apple Podcasts.
Some crazy and reasonable theories
Dear ONCE Podcast

I have gained many crazy theories over time through watching Once Upon a time and I would like to share my top five theories with you. I would like to hear what you think of them all.

My first theory is that Grace's mother is Alice from Alice in Wonderland but also the child of Regina and Daniel. This would explain why The Queen of Hearts hates Alice so much. This could also explain why Jefferson stopped travelling because he and Alice went through and she had her baby so Alice was forced to stay in order to let her child and husband get to safety.

My Second theory is that August will cross the town line in order to become human again. This would work as crossing the town line would make him forget his fairytale life and it is hard to forget you're a puppet when your made of wood. It in turn could also break the curse as a positive happened from somebody crossing the line.

My Third theory is that Cora hid her heart in Oz also Frankenstein's land . This could explain how the Tinman got a heart in the traditional story of the Wizard of Oz. This could be a helpful way of Cora meeting Dr. Whale and could start his ongoing rivalry with Regina.

My Fourth theory is that Maleficent was in love with Aurora's father until he married Aurora's mother Rapunzel who had been trapped in a tower for many years. This would explain why she attacked both Aurora and Rapunzel in the show to get back at her one true love.

My Fifth and final theory is that Cinderella is the child of King George and Cora making her the half sister to both Regina and James. This would explain how King George knew Regina and how he was able to locate Cinderella's fairy godmother for Rumple.

Tell me what you think of any and or all of my theories I have many more ideas including The Creation of the Iconic Oz and Wonderland Characters and how the fit together as well as how I think they will use the currently unseen Disney Princesses in the coarse of the show.

Thank you for your time I will be sure to give money to a podcast next year

Oliver
Family therapy?
Anyone else want to see a family therapy scene Cora, Regina, and Archie?

Arthur
Throw Nael, Rumple, and Henry in there, too!
Rumplestiltskin is a coward
Hi Jeremy, Jenny, and Daniel!

I just had a few thoughts about Rumplestiltskin's actions in last episode, The Queen of Hearts.

I've seen a few people around the internet (tumblr, forums, etc.) discussing Rumplestiltskin's less-than-honourable actions during 2×09 and I thought I'd put in my two cents.

My thought is that Rumplestiltskin was willing to sacrifice Emma and Snow because he's a coward.

The bottom line is that Cora is powerful, and dangerous, and allowing her to reach Storybrooke is a huge risk. She could fight him, she could go after Belle… she is, as Emma said, 'a real piece of work' and Rumplestiltskin obviously does not want her there. Henry may believe that good will win out, but Rumplestiltskin has never shown that kind of faith. He only trusts in results that he orchestrates, and this seems the most certain way to guarantee the safety of those in Storybrooke. It's a combination of fear, selfishness, and a 'big picture' mentality' that sets the good of many (or the good of himself) above the good of the few.

I don't think it has anything to do with whether or not he likes Emma and Snow or not (I'm of the opinion that he does… as much as he likes anyone, at least). After-all, he gave up his son (whom he loved more than anyone else EVER) because he was too afraid to lose his power. And he gave up Belle for the same reason. I really don't think it's much of a stretch for him to be willing to lose Emma and Snow for similar reasons, when the stakes are possibly even higher than ever before. He justifies this as well (to Regina and to himself) by betting on the fact that Cora has already killed them or captured them somehow. It's really not an entirely unreasonable stretch.

I'm don't want to try and justifying what he did, but you can see how he could spin it into a "Well, either Cora comes and everyone dies, or we maybe sacrifice Emma and Mary Margaret who may already be dead anyway…" and convince himself that his lack of faith was actually just 'ensuring the greater good'.

Also, he was a jerk to Regina because, let's face it, their entire existence is pretty much comprised of them being jerks to each other. xD (Also, he's not a nice man and she locked up his girlfriend for 28+ years, so I think he has a few issues to work out with her. haha.)

Anyway, thanks for your time and for a great podcast. Thanks for reading. 🙂

– Robynne
Squid ink and Hook's heart
Hello awesome podcasters!

Two things I´ve thought alot about since Sundays episode "Queen of Hearts".

First of all, I loved that Snow blew on the paper (or whatever it is) and on the ink because she saw Cora do it. That makes me wonder if this was some way of telling us that the book that taught Cora and Regina magic is written in that special squid inc. And maybe Rumpelstiltskin made this book and that whole episode where we get to learn about the book and the ink will be the mermaid episode. (because of the bottomless lake and so on).

The second thing was that when Cora was about to kill Hook in the episode "Into the Deep" and he said "try and kill me", or something like that, made me think of this weeks episode when Hook tried to kill Cora and she didn´t have a heart. Maybe, in some weird way, Hook had someone take out his heart so he could keep it safe when dealing with both Cora and Rumple. This theory is much like what Davy Jones did in Pirates of the Caribbean 2, and what Will Turner did in the third one. Maybe Hook is a mixture of both Pirates of the C. and Peter P, and I would love if he took out his own heart maybe because of his love for Mila or just to keep it safe. And he did know that Cora had done it so that probably gave him the idea.

Anyways love your podcasts, let me know what you think about my theories and keep on rocking!

/Ellen Ahlgren from (the right now really cold) Sweden
Why Regina needed Jefferson's help
Quick reply to Jeremy: Regina needed Jefferson because two needed to go through the hat so she could bring back her father. Jefferson says at the end of "Hat Trick" that she knew the same number who went through came back. That's when she tells him if he truly loved his daughter he wouldn't have left her.
So Jefferson helped her get back her father, and she got to keep his hat. Win win.

I completely agree that the end of Hat Trick is misleading. It was clearly meant to make us think that Jefferson might have gone through the hat.

I'm looking forward to seeing more of Jefferson's story. What happened between The Doctor and Hat Trick.

Love the podcast! Have a fun holiday break!

Olivia
Mulan's Sword
Hey guys. I've liked Mulan's character all along ( a rare opinion, I know…) Let's put our Mulan facts together.

The sword was also given an additional enchantment right before he threw it at the heart of Malificent in dragon form for the ability to champion good and strike true.
Mulan has an enchanted sword that repels magic and is the strongest in the land.
Mulan spent a long time as a brother in arms to Phillip.

Phillip had a sword that was given to him by the 3 fairies.
Phillip's sword was enchanted and called the Sword of Truth.
Mulan's sword is the "strongest in the land".

The sword repels magical fire blasts from Malificent.
Mulan's sword repels Cora's magical blasts.

Could Phillip have given her this sword as payment for her loyalty or to protect Aurora?

It's worth considering that Mulan was simply Phillip's sword-brother and best friend and thus taking care of Aurora to pay back a huge debt. Could he have possibly saved her life in the midst of a bad situation? That would be explained if K&H decide to show their backstory. If Phillip did, Mulan's sense of honor and military duty would place her into this position. Very similar to the concept of owed fealty in European knighthood or more appropriately to the OUAT story – Aurthur's Round Table. BTW – I wonder if they'll dive into Mulan official Disney backstory with Shen, her true love? We haven't heard anything about him at all…

Nancy
Send your questions about Steveston ("Storybrooke")!
Stephen from The Steveston Village Podcast has offered to answer fan questions about the real-life town where Once Upon a Time is filmed!
Send us your questions, and we'll have Stephen join us for a future episode.
Vote in the costume contest
Vote for the best fan-made Once Upon a Time costume in our contest! Voting is open through December 15 and the winner will be announced shortly after.
Preorder season-two DVD/Blu-ray set!
You can now preorder the complete second season of Once Upon a Time on Amazon.com! For a limited time, save $10 off the DVD set and $15 off the Blu-ray set!
Preorder the second season today!
What did you think?
Email Feedback@ONCEpodcast.com (audio files welcome)
Call (903) 231-2221
Comment on the shownotes
Visit any page on ONCEpodcast.com and click the "Send a voice message" link to record and send a message right from your computer.
Help us out!
Share this post in your social networks
Follow us
On Facebook:
On Twitter:  echo do_shortcode('[twitter follow="ONCEpodcast"]'); ?>
Daniel J. Lewis:  echo do_shortcode('[twitter follow="theDanielJLewis"]'); ?>
Jeremy Laughlin:  echo do_shortcode('[twitter follow="phlegon"]'); ?>
ErinJ:  echo do_shortcode('[twitter follow="erinjcruz"]'); ?>
Hunter Hathaway:  echo do_shortcode('[twitter follow="travelingpixie"]'); ?>
Jacquelyn / RumplesGirl:  echo do_shortcode('[twitter follow="punk_bunny_87"]'); ?>