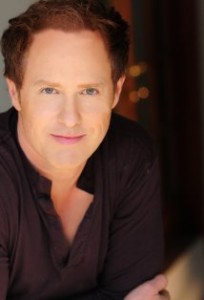 Here's your chance to ask Raphael Sbarge questions about Once Upon a Time!
TIME CHANGE: we had to move our interview from 1pm to noon (EST/GMT-5).
ONCE podcast is honored to host an exclusive interview with Raphael Sbarge (Jiminy Cricket/Dr. Archie Hopper) on Thursday, January 24, 2013, at noon (EST/GMT-5). Watch it live at ONCEpodcast.com/live!
Post your questions for Mr. Sbarge here or email with the subject line "Question for Archie" to feedback@ONCEpodcast.com.
The exclusive interview will be recorded and published on the ONCE podcast website and available in the podcast through iTunes and other popular podcast apps.
Hear @RaphaelSbarge answer #OnceUponaTime fan questions LIVE at noon (EST/GMT-5) on January 24 http://t.co/zGyl1xsS

— ONCE podcast (@ONCEpodcast) January 23, 2013
---
ONCE podcast is the #1 unofficial podcast for ABC's TV show Once Upon a Time. The podcast is hosted by Daniel J. Lewis, his wife Jenny, and Jeremy Laughlin. ONCE podcast was a finalist for best TV/Film podcast in 2012.
For more in-depth reviews, theories, easter eggs, and talk about Once Upon a Time, subscribe to ONCE podcast for free in iTunes or your favorite podcast directory; visit the ONCE podcast website for screenshots, shownotes, and blog posts; and join the Once Upon a Time forums to talk with other fans.