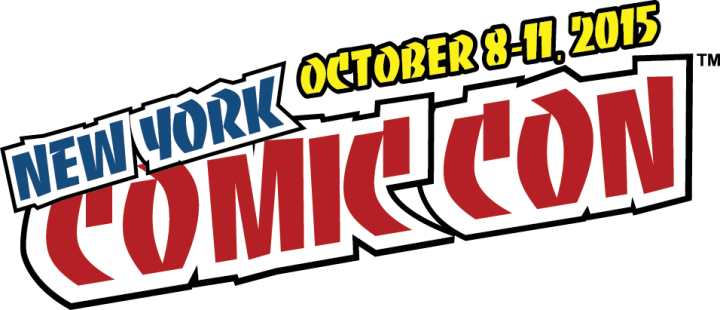 Once Upon a Time returned to New York Comic Con with showrunners Adam Horowitz and Eddy Kitsis, accompanied by lead actress Jennifer Morrison. Just like last year, I had the privilege of attending. The panel began with an advanced screening of this Sunday's episode "Siege Perilous." The panel concluded with a Q&A session moderated by TVLine's Matt Mitovich.
Plot teasers from "Siege Perilous" Once Upon a Time episode
A bromance between Charming and King Arthur is heavily featured throughout the episode. The two embark on a quest for a magical item in the past; while in the present, Arthur seeks Charming's help with a different task.
Emma continues to explore ways to remove Excalibur from its stone.
Regina and Zelena share a great scene together, as their sibling rivalry continues to escalate.
Look out for two scenes between Hook and Robin Hood, as both reflect on their complicated relationships. It's an interesting change of pace to see these two particular characters directly interact.
We learn more about Rumple's current condition, and what it might take for him to recover.
Despite being in a coma, Rumple's past with Hook is brought up and plays an important role in this episode.
Captain Swan fans should brace themselves for a rather emotional scene between Emma and Hook.
More of King Arthur's hidden agenda is made clear.
Snow receives a warning from an old friend.
Blind loyalty can lead to disastrous results.
There's a very funny scene that can vaguely be described as "double vision."
Highlights (and spoilers) from the OUAT Q&A session with Adam Horowitz, Eddy Kitsis, and Jennifer Morrison
The Dark Swan is something that Adam and Eddy have wanted to do for quite some time, but it came down to timing.
Jennifer Morrison says it's good to be bad and that "it's a real wonderful challenge to create something new." The internal struggle Emma is going through is very real. Jennifer was also instrumental in developing the Dark Swan's look.
Jennifer described Dark Emma as complicated, because Emma is still the savior with the darkness within her. There's "a constant cauldron of conflict." She's doing things for the right reasons, but in the dark way.
Merlin is described as "a very good force."
A team up between Robin Hood, Hook and Regina will happen.
We're going to learn a lot more about Lancelot's past; particularly the iconic love triangle between him, Arthur and Guinevere.
Arthur's backstory will be featured in next week's episode (October 18).
There are no plans to use Morgan Le Fay, as they already have plenty of Camelot characters in use already.
We're going to meet the very first dark one.
When asked which of the romances is on the wildest roller coaster, Adam and Eddy replied "all of them", adding that Henry and Violet's relationship in particular will be really heart breaking.
Merida will be returning in next week's episode (October 18).
There will be a two hour episode in November featuring an adventure with Merida, Mulan and Ruby.
The 100th episode is still planned for Spring premiere, despite the two hour episode in November.
Hook's father along with his childhood will be shown this Season.
An adventure with Hook and the Evil Queen will be shown.
Jennifer Morrison explained that a similar amount of time and effort goes into preparing for both versions of Emma's. The biggest difference between the two is that circle of conflict with the Dark Swan.
In the episode airing on October 25, the Dark Swan has her sights on Henry.
Be sure to watch this Sunday's new episode of Once Upon a Time at 8/7pm central on ABC, and come back here for our podcasts!