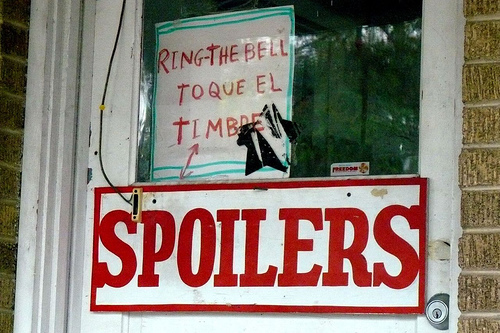 We have a conservative spoiler policy: anything known about anything upcoming. But the newest photo's from Once Upon a Time's upcoming episode "Tallahassee" (2×06) are definitely spoilers and can confirm many theories.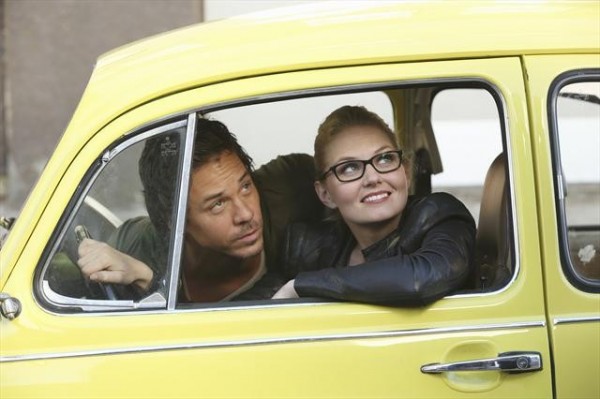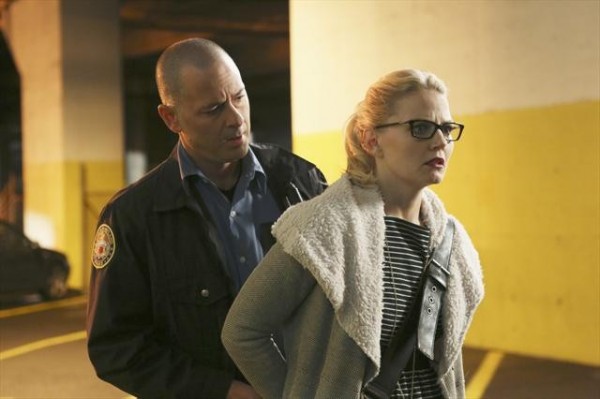 This latest series of images show Emma and the Mystery Man together, pulled over by police, and Emma's being arrested.
We know that Emma committed a crime when she was 17, and was sent to jail for it (where she eventually gave birth to Henry.
It seems as though the producers are trying to make Emma look younger with the glasses, trendy clothing, and younger hair style. With this episode also being named "Tallahassee," we can easily connect the dots to learn that the Mystery Man is probably Henry's father. He was also probably responsible for Emma's jail time.
And there's still the high probability that the Mystery Man is Baelfire, too. What do you think?
Post in the comments below or discuss in our forums!
MAJOR #SPOILERS about #OnceUponaTime's "Mystery Man" [photos] http://t.co/eBpCMOPx

— ONCE podcast (@ONCEpodcast) October 23, 2012
---
ONCE podcast is the #1 unofficial podcast for ABC's TV show Once Upon a Time. The podcast is hosted by Daniel J. Lewis, his wife Jenny, and Jeremy Laughlin. ONCE podcast was a finalist for best TV/Film podcast in 2012.
For more in-depth reviews, theories, easter eggs, and talk about Once Upon a Time, subscribe to ONCE podcast for free in iTunes or your favorite podcast directory; visit the ONCE podcast website for screenshots, shownotes, and blog posts; and join the Once Upon a Time forums to talk with other fans.