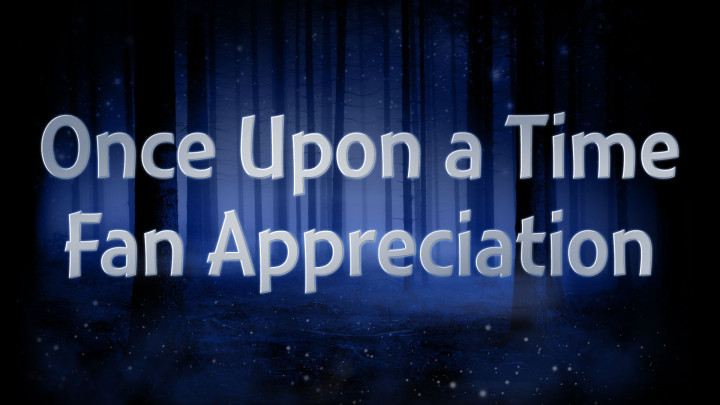 It's Podcast Fan Appreciation Day, so in collaboration with Blab.im, we celebrate and talk about Once Upon a Time with the people we love the most—you!
Podcast: Play in new window | Download | Embed
As part of the Podcast Fan Appreciation Day, we opened our lines to some fans who were brave enough to share their ideas and theories, as well as their likes and dislikes, some reviews, praises and even complaints about all things Once Upon a Time.
Starting our conversation right away is with Jared, who aired is issue with the show regarding what happened to Lily's father. Why did they just drop her storyline for apparently no reason? Will the Lily-Maleficent storyline they did drop in season 4 come back on the second half of the fifth season in some way? With the main characters going to the Underworld, a lot of secondary characters will be left once again back in Storybrooke. Perhaps this is the right time to see Lily and Maleficent again in Storybrooke? What if Lily's father is in the Underworld, too?
As for the thought of going to the Underworld, who is also a big historical buff, Jared thinks that the main characters going to the Underworld is great, but also hopes that they stick with the Greek mythology and not the alternate version of it; don't make it like Arthur. That being said, they'll probably give their Once Upon a Time spin on it, but the thing that is a bit bothersome about going to the Underworld is the lack of "dead is dead" anymore. Other than that, if we treated the Underworld as a temporary place that people go, it would be more okay despite breaking that core rule. Maybe they'll address that in season 5B in some way?
In the chat room, Katie asked when Once Upon a Time will return to Netflix in the UK and the cool that we learned from this is Netflix UK gets new episodes the Wednesday after they air in the United States. Whereas in the US, Netflix doesn't have the show until, usually, the discs have been released. Since Once Upon a Time season 5 returns on March 6 in the United States, it might also be possible that the show will come back on Netflix UK the Wednesday following that.
The next person to join us, Jae, talked about Belle and how frustrating their use of her character has been. Belle should have been a smart character, and the way they constantly have her being not realizing what's going on, being fooled again and again and again, as well as what happened at the end of the Winter finale episode, Swan Song. She is smart when it comes to books, figuring things out, finding things and being a great researcher, but she can never tell when Rumplestiltskin is lying to her. If they're supposed to be one with true love stories, it's hard to root for either of them when they just continuously do the same kind of back and forth with her being fooled every single time. It diminishes her as a powerful character on the show.
As for Rumplestiltskin being the Dark One again, Jae thinks that, perhaps, it's time to move on and that Belle should just leave him. We spent this whole half of season 5 building up Rumplestiltskin, giving him some redemptive arc, so what's the purpose of it if we're just going to simply go back to where they started? It just didn't seem to show much progress on the character.
In line with this, TV Fanatic released an article last December, naming Once Upon a Time as The Worst Show on TV in 2015. In the article, TV Fanatic wrote, "Robert Carlyle's Mr. Gold was once a treat to watch, but the back and forth between good and evil is just getting old." Now that Rumplestiltskin in the Dark One of all Dark Ones, maybe we'll get to see the old Rumplestiltskin we fell in love with back in the first season, but the back and forth between good and evil is something that we can agree on what the article said. We don't necessarily mind him still being the Dark One, but it's the back and forth of it that we don't like; it doesn't allow us to see progress on the character because of him going two-steps-forward-one-step-back that Rumplestiltskin keeps doing.
When asked what he thought of going to the Underworld, Jae thinks that it's fun that we will be able to see what we will see down there, but is curious on how it's going to last. They've all have open stories, one being the Camelot storyline; the whole thing with Lily and Maleficent; is the Underworld arc going to be a quick trip, or will they stay down there for the rest of season 5?
The character who plays Belle, Emilie De Ravin, is pregnant in real life and it would not be surprising if they ever incorporate that in to the story. Although it's a little unsavory, maybe it might be reason enough to pull him back? After all, they love putting in the parent-child stories.
Another thing that Jae shared and wondered about was Arthur's story and how they made him almost a petulant villain, unlike how some of the other villains on the show who were traditionally evil people were shown that they become good. With Arthur, however, it was a total reverse where a fairly good guy like him go bad.
Going back to TV Fanatic's 12 Worst Show on TV in 2015, the article also added, "Once Upon a Time used to be really good, but the quality has continued to decline each season and is now nearly unwatchable. The "twist" that Marian was actually Zelena was groan-worthy, and this season has been no better." Contrary to what the article said, the twist with Marian was great, in that they planted clues not just throughout this season, but last season even; It was cool to bring back a villain like that. TV Fanatic also added, "Jennifer Morrison has turned in her worst acting of the series trying to be the Dark One, and the whole Camelot story line was simply boring." Again, we disagree. Jennifer Morrison being a Dark One is like Jennifer Morrison being Emma Swan pretending to be the Dark One in order to make Hook not know that he was the Dark One. In that case, we can forgive if it seemed like a bad acting. Jennifer Morrison is a great actress; it was not necessarily bad acting but merely an actor being a person pretending to be someone else and letting that come across.
TV Fanatic also says, "New character Merida also turned out to be a disappointment. The series has lost its way somewhere along the line, and it now feels as if the writers have no outline and are just making it up as they go. Robert Carlyle's Mr. Gold was once a treat to watch, but the back and forth between good and evil is just getting old. At least Lana Parrilla is still excellent!" In spite of TV Fanatic's criticism about the show, it's the one thing we can agree on; Lana Parrilla is still excellent and so are several of the other characters on the show.
On the flip side of that, Entertainment Weekly also posted an article saying, "ABC boss: Once Upon a Time has a 'long and bright future'". Starting off by saying, "Even though Once Upon a Time will be heading to hell come March, ABC boss Paul Lee says the future is "bright" for the fairy tale drama." Later in the article, Paul Lee also mentioned, "Those guys are so inventive. You know these great shows with strong franchises, they ebb and flow as you go through." Due to our recent podcast, some people think that we're hating on the show and we don't like Once Upon a Time, however, we do still like the show; it's got good production, good writing, great music, great plot points, actors and actresses in the show and after the Once Upon a Time Season 5a Roundtable, we can now agree that there still might be a whole new season for Once Upon a Time after season 5.
Just like us, Jared also disagrees with TV Fanatic, and even tried calling and emailing them. Viewership may be down, but it's still the highest rated drama on that time slot on Sunday night. In addition to this, Once Upon a Time being on air also opened a lot of business for Disney, what with tying it in with all of the fairy tale stories, people are being inspired to purchase discs, t-shirts, action figures and books because of Once Upon a Time. Perhaps TV Fanatic needs to watch more TV show if they think Once Upon a Time is the worst TV show in 2015.
Last but definitely not the least to share thoughts about Once Upon a Tim is Jessica Frey, who gushed about the upcoming half of the season. Being a huge CaptainSwan fan, Jessica is excited in seeing Emma's journey to the Underworld, but is also worried to learn if Hook really is dead. On the other hand, if Hook really is dead, the way they did it is beautiful. It may be horrible that he died, but for a death of a character, it was a wonderful death. It may be the one that bothers us, but that they're going to the Underworld to try to bring Hook back tells us that they're going to bring him back. Jessica also hopes that after this next half season, some of those answers will be called back to so we could go back and re-watch the season. Besides, they can't always follow every single story that they set up, and they can't give us resolution to every single thing. Sometimes, the resolution simply comes in a single sentence that kind of brushes it under the rug.
Besides Hook, Jessica is also looking forward to seeing Peter Pan in the Underworld. Jessica also looks forward to seeing Cora, but only if she would have a moment with Zelena. However, with Zelena being sent back to Oz, how could Zelena finally have a chance to see and speak with her mother?
What did you think about the show so far? Share your spoiler-free ideas via the comment section below! Once Upon a Time will come back for its second half of season 5 on March 6.
What did you think?
Email Feedback@ONCEpodcast.com (audio files welcome)
Call (903) 231-2221
Comment on the shownotes
Visit any page on ONCEpodcast.com and click the "Send a voice message" link to record and send a message right from your computer.
Help us out!
Share this post in your social networks
Follow us
On Facebook:
On Twitter:  echo do_shortcode('[twitter follow="ONCEpodcast"]'); ?>
Daniel J. Lewis:  echo do_shortcode('[twitter follow="theDanielJLewis"]'); ?>
Jeremy Laughlin:  echo do_shortcode('[twitter follow="phlegon"]'); ?>
ErinJ:  echo do_shortcode('[twitter follow="erinjcruz"]'); ?>
Hunter Hathaway:  echo do_shortcode('[twitter follow="travelingpixie"]'); ?>
Jacquelyn / RumplesGirl:  echo do_shortcode('[twitter follow="punk_bunny_87"]'); ?>