Podcast: Play in new window | Download | Embed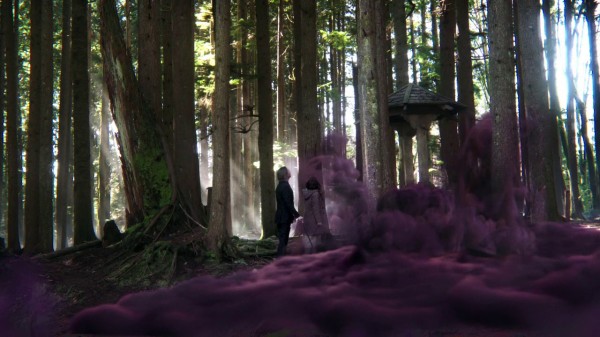 Did the well bring back more than just magic? Will we see class Rumplestiltskin? Emma's power now super? Sleeping Beauty as Snow's mother? Belle should get a puppy. And some season two spoilers.
Big thanks to our sponsors!
Synchronized rewatch
We're planning to start a community synchronized rewatch of the first season of Once Upon a Time. We'll watch two episodes 7–9 p.m. (EDT/GMT-4) every Sunday, July 15 through September 23.
To participate, join our live rewatch chat during the rewatch time. Have your own access to all the Once Upon a Time episodes, and we'll let you know how to synchronize with us.
Until the season one DVD/Blu-Ray set ships, your can rewatch Once Upon a Time with any of the following.
Watch ONCEpodcast.com and follow @ONCEpodcast for announcements and further details.
Main discussion and feedback
Auctioning Rumplestiltskin's chipped cup
Our friends at Once Upon a Fan will host an auction for the chipped cup from "Skin Deep." Proceeds go to support With Kids outreach.
The Well and its Possibilities:
Hey everyone!

We have been speculating that all along the Well was bringing back magic, but Gold actually tells Belle that "the waters that run below are said to bring back that which one has lost," NOT only magic! Gold lost his magic, which is what the Well will give him, but that isn't true for the non-magical people like Snow, Charming, Emma, Henry, etc. Also, what did the love potion do to the Well? If love breaks all curses, Gold would have needed it to break the no-magic curse in Storybrooke, but could it also break the curse of death, essentially bringing back lost love (AKA – the Stable Boy Daniel)? Just a theory, love your podcast!

Sarah S.
We don't think anyone will come back from the dead. But you raise a great question of what other lost things people will get back.
Miller's Daughter Story, Emma's New Magic
'Ello guys! Let me start off by saying I just simply love you guys and your podcast! 🙂 really appreciate how fun and clean it is! 🙂

I have been listening to past ONCE podcasts and have come up with a few theories of my own.

My first comment rather than theory is about the story of the Miller's daughter with Rumplestilskin. I have heard many theories about future episodes showing Regina's mother, Korra, playing the part of the miller's daughter and how that story will play out somehow. But didn't they already use that story? In the episode with Cinderella, we see a poor girl make a deal with Rumplestilskin, the girl marries the prince because of the deal, and the price was her child and she didn't know it 'til pay day. Some part of me thinks they will not use the same storyline for two separate characters.

The second theory I have is about magic's presence having an effect on Emma. There has been talk about how her "Super Power" may have more significance/ power with magic and may give her the ability to read people's minds and what not. But there is a different point I want to make. We see how Regina does not really have a lot of magic in Storybrooke. In fact she says the only things that "gives her magic are some trinkets she brought from fairytale world. And even with that little magic, she could only grab a small object from Jefferson's hat. Emma however, was able to create a hat that could transport an entire man without any assistance. Could she now be even more powerful than Regina? Also, the fact that she was able to weaken the curse shows her power. Rumpel said that this curse was the one to beat all curses, essentially the most powerful of them all because it was fueled by true love. And Emma was powerful enough to weaken, and eventually break it. I think in season two, we will see how Emma learns to live with and control this new power of hers. Just a few of my thoughts. Hope it makes you guys think a little. 😉

-Bekki:)
You're probably right about reusing the first-born storyline. Perhaps Cora made some different deal with Rumplestiltskin.
Mr. Gold told Emma she's more powerful than she knows and Jefferson said that Emma brought magic. So we like your theory that Emma's magic could get super-charged!
Correction on "Cinderella" and "Ashley"
Hi!  Love your podcast!

I'm just listening to your latest show and wanted to point out that Cinderella's name is Ashley because the original title of the Cinderella story is Aschenputtel.

Thank you for podcasting over the summer!  Can't wait for the fall!

Sue DiIorio
Thanks for the correction! The original story also had plenty about ashes, which furthers the connection.
Sleeping Beauty could be Snow's mother
Hello again, Once Podcast 🙂

I meant to email sooner with my Sleeping Beauty theory as the follow up to my "where is Bae" theory, but I've been on vacation.

My Sleeping Beauty theory is quite simple. I think she is Snow White's mother. How did Regina meet Maleficent? What if, after marrying King Leopold, he confided in Regina about his and his deceased wife's tale? After hearing this, Regina's could have thought: "If I find Maleficent, I can get my hands on the same curse that put Snow's mother to sleep to use on her." I think it'd be cool if their friendship was forged over such an evil notion as shared hatred. I like the idea of the same curse that affected Snow also being one that affected her mother.

Also… IF Maleficent truly is dead after her battle with Emma, this could be an excuse to bring her back. If Sleeping Beauty is Snow's deceased mother, then bringing her story to television would require a backstory which could allow Maleficent to remain on the show (again, IF she's truly been slain).

I hope you guys like my theory!

Cheers to you all 🙂
Sarah Maria (@sarah_maria on Twitter)
Great theory, Sarah! This makes a lot of sense and we like the idea of seeing more of Maleficent!
Season 2 for "Rumbelle"
Hey Podcast crew!

Me and Dream_Drop_Distance were e-mailing a few weeks ago and we started to discuss season 2 and more importantly Rumbelle, we both agree with Jenny Rumpel does not deserve Belle at all and we came to the conclusion that Belle should leave Rumpel at the well with his magic and go off and get a dog or marry the Piper or something our favorite option Belle could take is leave Rumple at the well and adopt a Hatian baby or something. Not only can we both picture this TOTALLY adorable image of Belle walking around Storybrooke with a five month old on her hip while Rumpel watches sad, lifeless, and loveless in the bachground wondering what could've been and cursing himself for releasing the big purple cloud of certain doom but it would make me and Dream_Drop_Distance SO very happy.

love you guys you rock, keep up the good work! And remember no matter what Regina does Snow White will have her happy ending, she and Prince Charming will be together, GOOD WILL WIN!

Love,
Oncer
Thanks for the hilarious theory! Perhaps Belle could open a pet shop, "Beauty's Beasts."
Going to Comic-Con?
We would love a recording from any cast member for ONCE podcast! If you don't have a recorder, you could just dial our voicemail line, (903) 231-2221, and hand the phone to a cast member for them to leave a message.
Summer podcast schedule
With the summer hiatus, we're adjusting our live podcast schedule. We'll record live episodes biweekly at 8:00 p.m. (EDT/GMT -4:00) on ONCEpodcast.com/live.
July 25, 2012
August 8, 2012
August 22, 2012
September 5, 2012
September 19, 2012
October 3, 2012 (unless the second season starts before then)
This schedule will remain in effect unless otherwise announced or when the series returns.
We also covered some minor spoilers, but we moved these to the end of this post, in case you don't want to see them.
Preorder the complete first season
The Once Upon a Time DVD/Blu-Ray set is available for preorder from Amazon.com. Order it now and you'll get any price drop between now and when the sets ship on August 28.
Please retweet this!
The well, Miller's Daughter, Emma's power, and Sleeping Beauty in this #OnceUponaTime podcast #44 http://t.co/vQmfY6GI

— ONCE podcast (@ONCEpodcast) July 12, 2012
What did you think?
Email Feedback@ONCEpodcast.com (audio files welcome)
Call (903) 231-2221
Comment on the shownotes
Visit any page on ONCEpodcast.com and click the "Send a voice message" link to record and send a message right from your computer.
Help us out!
Share this post in your social networks
Follow us
On Facebook:
On Twitter:  echo do_shortcode('[twitter follow="ONCEpodcast"]'); ?>
Daniel J. Lewis:  echo do_shortcode('[twitter follow="theDanielJLewis"]'); ?>
Jeremy Laughlin:  echo do_shortcode('[twitter follow="phlegon"]'); ?>
ErinJ:  echo do_shortcode('[twitter follow="erinjcruz"]'); ?>
Hunter Hathaway:  echo do_shortcode('[twitter follow="travelingpixie"]'); ?>
Jacquelyn / RumplesGirl:  echo do_shortcode('[twitter follow="punk_bunny_87"]'); ?>
Spoilers
Love interest for Emma?
Jennifer Morris said in an interview that a new love interest is coming in season 2 for Emma… who has yet to be casted. so it is not August, plus, it would be creepy because they are like brother and sister. love the podcast!

Nikki
This is really interesting! Originally, we had heard that August was supposed to be a new love interest for Emma.
Too many Lost actors
Obisgirl doesn't want to see more Lost actors in Once Upon a Time. But it makes sense since this is still ABC and writers and studios tend to reuse some of the same actors.
There's a rumor that Jorge Garcia (Hurley from Lost) may make an appearance.
Upcoming characters
We've heard of casting calls for Aurora, Rapunzel, and Mulan