Podcast: Play in new window | Download | Embed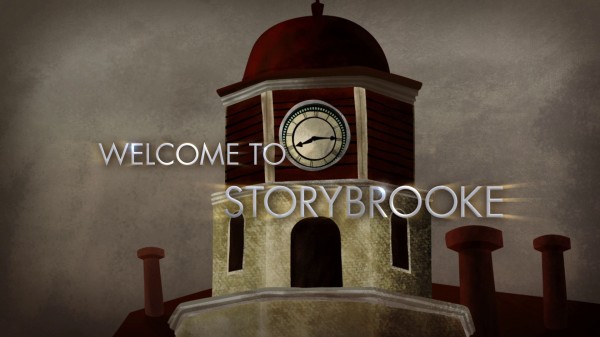 Hear an early review of the bonus features on the season-one Once Upon a Time DVD/Blu-Ray set!
UPDATE: You'll hear us talk about only the big bonus features because we somehow missed all of the great, smaller ones! So there's a lot more than we talk about, and we highly recommend that you get your own copy and check it out!
Big thanks to our sponsors!
Buy the complete first season on DVD or Blu-Ray!
Print a coupon from ABC for $10 off DVD and $15 off Blu-Ray (USA and Canada).
Order from Amazon.com for currently $29.99 for DVD or $39.99 for Blu-Ray.
Unboxing video
Bonus features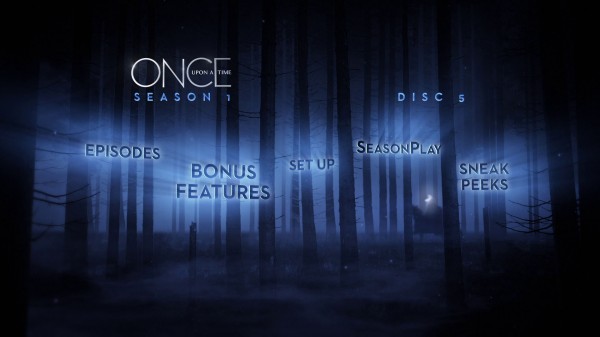 The case lists the following bonus features that we reviewed and discuss:
EXCLUSIVE TO BLU-RAY Once Upon a Time: Origins—Travel back through the centuries with Josh Dallas to uncover the rich historical origins of classic fairy tales.
Fairy Tales in the Modern World—Filmmakers and cast discuss their early love of fairy tales and how it inspires their work on the show.
Building Character—Follow the character of Belle from initial concept, through casting of Emile da Ravin and costumes, to filming.
Welcome to Storybrooke—Meet the residents and watch the small port town of Steveston, British Columbia, transform into an East Coast village trapped in time.
The Story I Remember … Snow White—The cast's childhood memories are interwoven in this retelling of the beloved tale.
Fairest Bloopers of Them All
Audio Commentaries [only on ]
Deleted scenes [more than we mentioned!]
[And several other extras, like cast interviews, behind-the-scenes footage, and featurettes]
Synchronized rewatch
We're having a great time rewatching the first season of Once Upon a Time! We rewatch two episodes 7–9 p.m. (EDT/GMT-4) every Sunday, July 15 through September 23.
To participate, join our live rewatch chat during the rewatch time. Have your own access to all the Once Upon a Time episodes, and we'll let you know how to synchronize with us.
Until the season one DVD/Blu-Ray set ships, your can rewatch Once Upon a Time with any of the following.
Summer schedule
With the summer hiatus, we're adjusting our live podcast schedule. We'll record live episodes biweekly at 8:00 p.m. (EDT/GMT -4:00) on ONCEpodcast.com/live.
September 5, 2012
September 19, 2012
September 30, 2012—Season-two premiere and initial-reactions podcast!
This schedule will remain in effect unless otherwise announced.
Please retweet this!
Hear a review of the first season bonus features on the #OnceUponaTime Blu-Ray/DVD set http://t.co/FUGN9PuH

— ONCE podcast (@ONCEpodcast) August 27, 2012
What did you think?
Email Feedback@ONCEpodcast.com (audio files welcome)
Call (903) 231-2221
Comment on the shownotes
Visit any page on ONCEpodcast.com and click the "Send a voice message" link to record and send a message right from your computer.
Help us out!
Share this post in your social networks
Follow us
On Facebook:
On Twitter:  echo do_shortcode('[twitter follow="ONCEpodcast"]'); ?>
Daniel J. Lewis:  echo do_shortcode('[twitter follow="theDanielJLewis"]'); ?>
Jeremy Laughlin:  echo do_shortcode('[twitter follow="phlegon"]'); ?>
ErinJ:  echo do_shortcode('[twitter follow="erinjcruz"]'); ?>
Hunter Hathaway:  echo do_shortcode('[twitter follow="travelingpixie"]'); ?>
Jacquelyn / RumplesGirl:  echo do_shortcode('[twitter follow="punk_bunny_87"]'); ?>