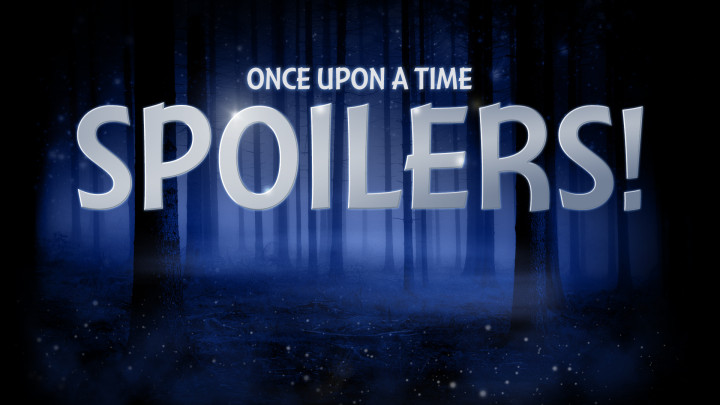 Before getting to some last minute Once Upon a Time spoilers, we reflect on how this seventh season could open the opportunity for a whole new world of stories.
By "rebooting" the show, we can see a few of our favorite characters, but meet all new characters. This can bring back the kind of theorizing and surprises like we haven't seen since the first season.
Listen as we share casting news, episode titles, meeting the cast old and new, plus more information on the season 7 premier, "Hyperion Heights" in this Once Upon a Time season 7 spoilers only episode sponsored by Creation Entertainment!
Podcast: Play in new window | Download | Embed
Casting News
Rebecca Mader will, once again, be returning as Zelena the Wicked Witch of the West for multiple episodes, TVLine reported. Mader also added, "I am beyond thrilled to be returning to make magic with my beloved Once Upon a Time family, I'm excited for this next chapter." Jennifer Morrison, who plays Emma Swan, will also be back for one episode in 7×02 "A Pirate's Life," the episode where we will finally know what happened to Hook and Emma. According to Adam Horowitz, we will be "getting closure on her story in what we feel is a satisfying way." Horowitz also said that instead of a flashback, we are "moving forward past the end of season 6," adding that it's an emotional curtain call, which leaves the question: What happens to Emma Swan?
Meegan Warner also guest stars as Rapunzel, who will "find herself magically trapped in a tower by an evil sorceress," TVLine reports. She is feisty and full of pluck, she will do whatever it takes to break this spell and make the sorceress who imprisoned her pay for those crimes. Kevin Ryan also guest stars as Prince Marius, as he's being called. TV Guide also recently published an article saying that Dr. Facilier will also be coming on Once Upon a Time in season 7, although there is no confirmed actor yet as who will play the character, but he is scheduled to make an appearance at some point in the new season. Furthermore, the show also adds Robin Givens as Tiana's mom according to Entertainment Weekly, who will be in at least one episode as Eudora, a loving mother to Tiana and benevolent noblewoman. Formerly wealthy, now facing financial disaster, she handles the transition with grace and inner moral strength.
Australian actress Emma Booth also landed a major recurring role for season 7 as The Witch, who is "as wicked as they come," Deadline reports. Adam Horowitz, meanwhile, confirmed that Emma Booth is not replacing Rebecca Mader as Zelena/Wicked Witch of the West and has nothing to do with the Oz mythology. Giles Matthey is also set to reprise his role as adult Gideon in 7×04 "Beauty," a Rumple-centric episode which also features Emilie de Ravin, also coming back as Belle, according to TVLine. Finally, Chris Gauthier, who plays Smee, was also seen filming with Colin O'Donoghue recently.
Thank you for supporting us!
Lisa Slack
Lisa R
Aimee Catalier
Maryann Livoti
Heather Peckfelder
Jill Sherrod
Greg Shope
and our 24 heroes on Patreon
You can sponsor an episode or more of ONCE podcast, too! Email Daniel@ONCEpodcast.com if you would like to arrange a corporate sponsorship of our podcast for the upcoming third season.
Meet the Cast
Aside from images of Henry and Hook in the Enchanted Forest with Henry looking very Prince Charming-esque, there are also a couple of images of Cinderella, dressed in bright blue dress with purple floral pattern. As for Cinderella's storyline, she is not necessarily looking for her prince and her Hyperion Heights counterpart is going to be named Jacinda, "a single mother struggling to keep her family together, keep her life together and keep her head up against many obstacles. So she's finding herself once again being Cinderella to the world where she feels like she is constantly cleaning up her mess, but yet she can never get ahead," according to Entertainment Weekly. Lady Tremaine, meanwhile looked like a glammed-up Evil Queen, but instead of wearing dark colors, she wears clothes in lighter hues. Played by Gabrielle Anwar, she is the new big bad who is a developer named Victoria in Hyperion Heights "who wants to get to the top and will use any means necessary." Rounding up Cinderella's family is Lady Tremaine's daughter and Cinderella's step-sister Drizella, a deliciously evil who "presents herself to be as evil as the evil stepsisters promise to be, but like everything in Once Upon a Time, you never know what's underneath it, but may even rival her mother, Lady Tremaine." In Hyperion Heights, however, she is supposed to be a put together, buttoned up mean girl.
Moreover, Alice from Alice in Wonderland, is a character in the vein of Rumplestiltskin in that you don't really quite know what she's up to, where she's going or where she's been, a fact Rumple, in particular, will find curious. There is also a big theory going around that she is actually Belle and Rumplestiltskin's daughter and Gideon's younger sister. Meanwhile, we will be seeing Tiana in 7×05 "Greenbacks" where we get to see her origin story. Tiana's Hyperion Heights counterpart Sabine will play a vital role, who is roommates and good friends with Cinderella. Mekia Cox, the actress who plays Tiana, has also been upgraded to series regular. And Lucy, right now, "has to bear the burden of the truest believer because her father no longer does. It is up to her to get people to remain hopeful. You'll see a lot of Henry in her, and I think you'll see a lot of her grandma, Snow, in her." As for adult Henry, he finds an epic romance with Cinderella after leaving home to find his own story, but eventually ends up cursed in Hyperion Heights. He is no longer a wide-eyed believer, but a cynical author-turned-Uber driver. Eddy Kitsis also added, "He wrote one book called Once Upon a Time that we'll realize has all the stories from the first six seasons, but it did not do well, no one bought it, and he's a guy that's down on his luck looking for his place in the world."
However, details about the three stars returning (Robert Carlyle, Colin O'Donoghue and Lana Parrilla) are being kept under wraps, particularly when it comes to Rumplestiltskin. That being said, his Hyperion Heights counterpart has been described as "menacing" and we won't find out his name until the season 7 premier. Lana Parrilla's character Regina, whose name is Roni in Hyperion Heights, is a denim-clad bartender with Regina's wisdom of six years of the show. Finally, Hook in Hyperion Heights is a despondent cop named Rogers who also comes running to help Henry. "He is a cop with a very specific mission and a case that has haunted him that he has not solved, and that will be what we'll be teasing out in the first couple episodes," Adam Horowitz shared.
Thank you for the podcast reviews!
Emma NotSwan
I went to the Creation Entertainment convention in Denver last June and it was amazing!! I met so many internet friends and saw the cast (Colin, Emilie, Jared, Karen, etc) and it was one of the most memorable days of my life, I'd highly recommend it to anyone who can go!
Your reviews encourage us and help others find the podcast!
Please rate and especially write a review for us on Apple Podcasts.
Hyperion Heights
The residents of the enchanted forest face their greatest challenge yet, as the Evil Queen, Captain Hook and Rumpelstiltskin join forces with a grown-up Henry Mills and his daughter Lucy on an epic quest to bring hope to their world and ours. Creators Edward Kitsis and Adam Horowitz invite you to take part in the journey as new fairy tale characters and old search for true love, find adventure and take sides in the ongoing struggle of good against evil.

In the season premiere episode, Henry leaves Storybrooke in search of his own story. Years later in another realm, he encounters a troubled Cinderella, changing the trajectory of his quest forever. When Cinderella's evil step-mother, Lady Tremaine, poses a threat, Henry discovers that following his heart will require him to make more difficult choices than he ever could have imagined. Years later, a young Lucy finds a disillusioned Henry at his home in Seattle, determined to make him remember his true self in order to defeat the curse afflicting the fairytale characters of "Hyperion Heights."
"Hyperion Heights" was written by Edward Kitsis and Adam Horowitz directed by Ralph Hemecker. Guest stars include Jared S. Gilmore as Young Henry, Mekia Cox as Sabine/Tiana, Rose Reynolds as Alice, Adelaide Kane as Drizella/Ivy, Daniel Jeffrey as Carl, Liam Hall as The Prince, Jillian Fargey as The Fairy Godmother and Darcy Laurie as Louie.
As for promo photos, majority of it includes Cinderella in her blue dress in the woods, as well as several of her and Henry on the motorcycle taken from the opening scene. Back in Hyperion Heights, there are quite a few photos of Regina leaning against her bar in black boots and jeans. There's also a photo of Henry in the bar together with Regina, and it seems like they don't know who each other are yet. Another set of photos include Henry talking to Lucy, as well as one of Alice standing on a roof and hiding in the shadows, and Drizella/Ivy looking more like a mean girl. There are also a couple of images of Alice in the woods looking like someone not to be trifled with. Finally, we see Lady Tremaine looking very season 1 Mayor Mills in light clothing.
Episode Titles
7×04 "Beauty" is written by Dana Horgan & Leah Fong; 7×05 "Greenbacks" is written Christopher Hollier & Adam Karp; 7×06 "Wake Up Call" written by Jerome Schwartz & Jane Espenson; 7×07 "Eloise Gardener" written by David H. Goodman & Brigitte Hales, and 7×08 "Pretty in Blue" is written by Dana Horgan & Leah Fong.
As we all know, 7×04 is going to be a RumBelle episode, whereas 7×05 is where we get to see Tiana's backstory. Because 7×06 is being written by two Once Upon a Time veteran writers, "Wake Up Call" might be the episode where Henry's curse breaks. 7×07, meanwhile, might be the name of the witch Emma Booth is playing and the evil sorceress that had Rapunzel locked up in a tower. Finally, 7×08 could be a Cinderella heavy episode.
Entertainment Weekly recently sat with Eddy Kitsis and Adam Horowitz for a Hot Seat, answering some of fans' burning questions, one of which includes a question if Henry remembers his family and Kitsis and Horowitz confirmed yes. So how is he seating with Roni in the bar? Other questions asked of Kitsis and Horowitz includes Regina having a new love interest, meeting another Peter Pan, and seeing new realms, to name a few.
Once Upon a Time returns on October 6, now airing Fridays at 8/7c. Podcast, on the other hand, will be on Monday nights. Although we are probably doing an initial reaction for the season 7 premier, we may no longer do an initial reaction going forward and, instead, do an in-depth discussion once a week, with a separate spoilers-only episode within the week.
What did you think?
Email Feedback@ONCEpodcast.com (audio files welcome)
Call (903) 231-2221
Comment on the shownotes
Visit any page on ONCEpodcast.com and click the "Send a voice message" link to record and send a message right from your computer.
Help us out!
Share this post in your social networks
Follow us
On Facebook:
On Twitter:  echo do_shortcode('[twitter follow="ONCEpodcast"]'); ?>
Daniel J. Lewis:  echo do_shortcode('[twitter follow="theDanielJLewis"]'); ?>
Jeremy Laughlin:  echo do_shortcode('[twitter follow="phlegon"]'); ?>
ErinJ:  echo do_shortcode('[twitter follow="erinjcruz"]'); ?>
Hunter Hathaway:  echo do_shortcode('[twitter follow="travelingpixie"]'); ?>
Jacquelyn / RumplesGirl:  echo do_shortcode('[twitter follow="punk_bunny_87"]'); ?>