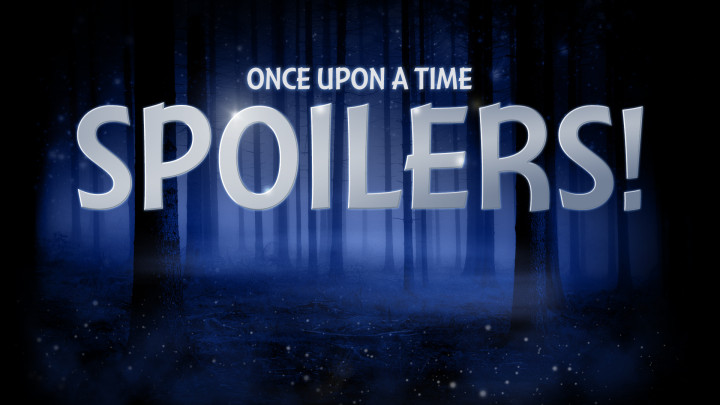 We have got some cool news to share about the recently concluded San Diego Comic-Con 2017 and D23 Expo, plus a bunch of spoilers about Once Upon a Time: The New Generation, also known as season 7!
Podcast: Play in new window | Download | Embed
Before anything else, and in case anyone still haven't heard of the news, Once Upon a Time returns on October 6 and is now on Friday nights at 8pm. In line with this, we also will no longer be doing initial reactions except for the season 7 premier, but our schedule will be different going forward. We will be recording on Monday nights instead of Wednesday nights like we have done in the past seasons. We are also still figuring out what we are going to do with the spoilers but we might release an additional episode in the week containing of only spoilers, instead of tacking them on to the end of each full discussions.
The Blu-Rays and DVDs for season 6, on the other hand, will be released on August 15 but we're going to give you a sneak peek of those very soon because we are going to do an unboxing video as well as a review of what new stuff there is. However, we got a bit of an early press release like we do every year about what's going to be on these Blu-Rays and DVDs and it looks like there's only going to be one commentary for season 6—The Other Shoe. This is a bit disappointing since it looks like they wrote season 6 to be the final season, so we expected that there would be more bonus content especially for that final episode. It was surprising that the episode they chose was not the season finale since it sort of doubles as a series finale in a lot of ways, or even the musical episode where they could show a really big look behind the musical through the writers and the actors' eyes, and even the people who wrote the music. Although they chose a fine episode for the commentary, it wasn't really an episode that deserves an audio commentary. Perhaps it has something to do with the actors' contracts and they couldn't get them back to do audio commentaries since a lot of them are not coming back for season 7?
Non-Spoiler San Diego Comic-Con 2017 News
Hosted once again by Yvette Nicole Brown, more than half of the crew is gone for this year's panel. Aside from Lana Parrilla, Robert Carlyle and Colin O'Donoghue as well as Edward Kitsis and Adam Horowitz, a lot of the people in the panel are newbies, including Andrew J. West who plays adult Henry and two new series regulars, which made an interesting dynamic panel to watch. Prior to the panel, they had Colin O'Donoghue dressed up as Captain Hook with the red vest on Friday night and had a one-on-one trivia versus a Once Upon a Time fan. Furthermore, both Kitsis and Horowitz swore not only in San Diego Comic-Con but on Twitter that they are not erasing the past 6 years. In some ways, season 7 will seem like a brand new show, but it's not like the last 6 years did not happen. Could this mean that season 7 won't be like "lather, rinse and repeat" like the past seasons?
Lana Parrilla also talked about how long it took her to switch from Regina to the Evil Queen and revealed it took three hours in hair and make up to switch from one character to another. She also said that one of her favorite episodes to shoot was 6×14 "Page 23", which was more or less the resolution of the Evil Queen storyline where the Evil Queen went back to the Wish Realm with Robin Hood. There was also a talk with Robert Carlyle being a Savior and he said that he didn't think that there'd be a lot of hope if Rumplestiltskin was the Savior, which would make sense because he has been a villain for almost the entire 6 seasons. Although he had Savior-esque qualities and even prophesized to be the Savior, they kept Emma as the Savior which made it better for the story. Lastly, Colin O'Donoghue mentioned that he would like to see more of Hook's backstory, especially about his mother since we don't know anything yet about her.
With the new changes coming, it also means difference in our schedule but we still want your feedback! So when you watch the episode on Friday nights, please send us your feedback and we will be glad to include them for our full-discussion on Monday evening podcast, which will still be recorded live. And if you are also a fan of the Marvel universe, you may also want to tune in to one of our sister podcast, Welcome to Level Seven, where they talk about Marvel's Agents of SHIELD, Marvel's Inhumans, and the entire Marvel Cinematic Universe.
San Diego Comic-Con 2017 and Season 7 Spoilers
Since the end of season 6, ABC released what the season 7 will be about, which they also said a re-imagination of the show:
After six seasons, the residents of the Enchanted Forest face their greatest challenge yet as The Evil Queen (Lana Parrilla), Captain Hook (Colin O'Donoghue) and Rumplestiltskin (Robert Carlyle) join forces with a grown-up Henry Mills and his daughter Lucy on an epic quest to once again bring hope to their world and ours. Along the way, fairy tale characters new and old search for true love, find adventure and once again take sides in the struggle of good against evil, as classic tales are once more twisted and reimagined.
We also got a first-look trailer for season 7 where a lot of the footage wasn't new, just cut together from previous seasons to provide an intro, with adult Henry in the cave holding his sword as the new curse awakens which we saw in season 6 finale. The trailer also showed the new story book that Lucy had, as well as her knocking on Henry's door, which parallels back to Henry knocking on Emma's door in the Pilot episode. The first-look trailer also said that a new Savior arises, but who's it going to be? Henry or Lucy? Finally, the trailer also mentioned the new battle coming between good and evil, as well as the remaining characters getting new identities.
Aside from the three new series regulars, there are also a slew of new characters coming into the show as either guest stars or recurring characters. Aside from Andrew J. West, Dania Ramirez also joins the cast as Cinderella, who is also going to be Lucy's mother. Gabrielle Anwar will also be a series regular as Lady Tremaine and this season's villain, while Adelaide Kane was cast in a recurring role of Drizella. That being said, no word yet as to who will play Anastasia or if she will be included in season 7 at all.
Moreover, Rose Reynolds is also going to play Alice in season 7, while Mekia Cox will be playing the role of Princess Tiana from The Princess and the Frog. Vladimir Ruzich was also seen during the filming of 7×01 playing an unknown role and dressed in dark clothing that looked a lot like Mr. Gold's old suits.
Although a lot of the previous major characters are not returning for the new season, some of them will be going back for at least one episode. Jennifer Morrison, for one, recently came back on set to film episode 7×02. Emilie de Ravin will also be reprising her role as Belle for 7×04 to provide an update on Belle.
As for episode titles, season 7 premier is entitled "Hyperion Heights" which is written by Edward Kitsis & Adam Horowitz; Horowitz had even shared the first script tease on Instagram. 7×02, meanwhile, is called "A Pirate's Life" written by Jane Espenson & Jerome Schwartz, which is where Jennifer Morrison is slated to come back for. Episode 7×03,  "The Garden of Forking Paths", is written by David H. Goodman & Brigitte Hales, which is possibly taken from a 1941 short story by Argentine author Jorge Luis Borges about a world of infinite possibilities where all the same endings are happening at once.
According to Eddy Kitsis at the recently concluded D23 Expo, we will see different iterations of some of the characters we know and loved over the years because "there's Disney animated versions of some movies and then there's the live-action version and then there are some fairytales that are told in some countries but have different versions in others." The reason why Dania Ramirez will be playing Cinderella for season 7 is because we are going to a whole new universe. For the past 6 seasons, universe A includes the Enchanted Forest and our world, as well as Oz, Wonderland, Underworld, Arendelle and all the other realms we've visited. For season 7, however, we are now going to universe B, where there's an entirely new unexplored Enchanted Forest and all the other realms previously mentioned. This is why we are getting new characters of the same ones we've known in the past 6 seasons. The Hook, Regina, and Rumple in Seattle, where the main plot of the story is going to be, are the same ones we knew but cursed, while this season's Cinderella is a carbon copy the old Cinderella but an entirely different version altogether. However, back in season 5, Henry found the library at the Sorcerer's mansion with empty books that are from different universes, so how did they end up with this universe?
How does Henry fit into this? Is he the author of just this one book or all of them? One of the things we got from this year's San Diego Comic-Con is the first sneak peek for 7×01, which opens in the clock tower with Henry leaving Storybrooke, who has graduated high school and told Regina that he needs to figure out his own story and that it's not in Storybrooke. If Henry was not in the book, does it mean that in this infinite number of universes there isn't a single one in which Emma and Neal had him? There will be different versions of the characters but there is literally only one Henry Daniel Mills. Henry then drives off in his motorcycle into a new realm using a magic bean, where the next scene shows years later in another realm with the adult, Andrew J. West, version of Henry driving off in the woods still in his motorcycle. Henry then crashed in to Cinderella, who is in an ornate carriage.
Also shown at San Diego Comic-Con is a trailer for season 7, which is a lot like the first-look trailer but with a preview of some of the new characters coming in, like a ball scene with Princess Tiana as well as Lady Tremaine, and a glass slipper breaking. We also do get a look at the three old cast members with their new identities. New Rumple will be playing as a police detective, the new Hook is working as a cop with a name tag "Rogers," while new Regina will either own or be working at a bar called "Roni's" with two twin red arrows at the door sign. Regina might also be named Veronica and will be going as Roni.
During this year's San Diego Comic-Con panel, a lot of the fans have asked if there's going to be a prominent LGBTQ storyline and showrunners confirmed that it will happen this year. That being said, there are no confirmation yet as to who these two characters are and how prominent it will be.
With the new characters coming in and old cast members getting new identities, Kitsis and Horowitz said that Emma, Snow White, Charming, Belle, and Zelena's absence will not go unaddressed. In a spoiler room article with Entertainment Weekly, Kitsis and Horowitz mentioned that it's "absolutely" their  plan to find out what's going on with them and why not everyone of them didn't get picked up in Seattle. As for the new curse, Horowitz told Entertainment Weekly that Lady Tremaine has got an agenda, and that "there is something broiling beneath that's personal and painful that is driving all of this." Kitsis also added that "She's somebody who wants to get to the top and will use any means necessary," and in a true Once Upon a Time fashion, evil isn't born, it's made, and we'll see that with her as well.
A lot of fans have been asking as to what Hyperion Heights is and Adam Horowitz said, "Hyperion Heights is part of Seattle the way Brooklyn is part of New York. It's more densely populated and it's filled with fairy tale characters and non-fairy tale characters and that's another interaction and vibe that we didn't really have in Storybrooke, where it was all the cursed people." As for the multiple books, Entertainment Weekly reports that as of now, "we'll be in one new story book when season 7 launches, but the OUAT bosses say they have the freedom to go through multiple books. And with multiple books comes multiple authors— that's right, Henry's not the only one!"
We also got a couple of filming shots and season 7 premier will primarily take place in Seattle with adult Henry and flashing over to the Enchanted Forest. We will also be learning that Hook, Rumple and Regina have all been transported to Seattle by this new curse. There was also a lot of shots with Henry and his daughter Lucy running around and talking about curses and who remembers what. We will also be seeing Lady Tremaine in Hyperion Heights, who looks very much like Mayor Mills in season 1.
Meanwhile in episode 2, Jennifer Morrison was seen shooting with Jared S. Gilmore and Colin O'Donoghue, including a scene with Henry sword-fighting at the Jolly Roger. We've also seen a couple of shots of the actress that will be playing Tiana in an apron, probably working as a cook in the bar that new Regina owns.
How will these changes play out in season 7? Will the good ideas play out well or will it be another season of "lather, rinse and repeat" just like what we've seen for the last six seasons?
We also need your help in the Podcast Awards! If you appreciate our podcasts, we would be honored if you would nominate three of our shows in this year's podcast awards.
What did you think?
Email Feedback@ONCEpodcast.com (audio files welcome)
Call (903) 231-2221
Comment on the shownotes
Visit any page on ONCEpodcast.com and click the "Send a voice message" link to record and send a message right from your computer.
Help us out!
Share this post in your social networks
Follow us
On Facebook:
On Twitter:  echo do_shortcode('[twitter follow="ONCEpodcast"]'); ?>
Daniel J. Lewis:  echo do_shortcode('[twitter follow="theDanielJLewis"]'); ?>
Jeremy Laughlin:  echo do_shortcode('[twitter follow="phlegon"]'); ?>
ErinJ:  echo do_shortcode('[twitter follow="erinjcruz"]'); ?>
Hunter Hathaway:  echo do_shortcode('[twitter follow="travelingpixie"]'); ?>
Jacquelyn / RumplesGirl:  echo do_shortcode('[twitter follow="punk_bunny_87"]'); ?>