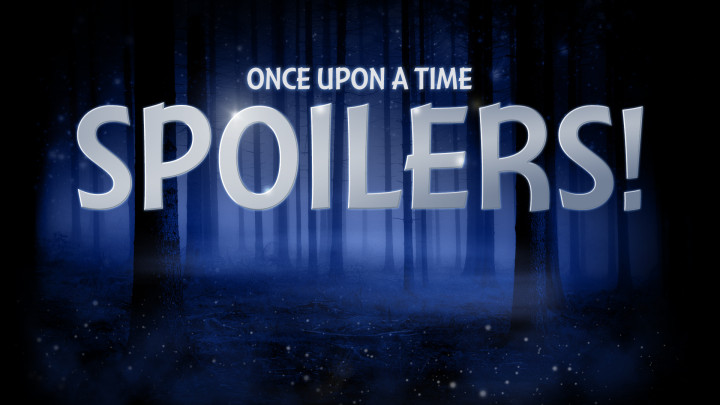 Episode press release, set photos, promos and everything you need to know about the upcoming episode this Friday in this spoilers-only podcast for "Greenbacks."
Podcast: Play in new window | Download | Embed
Tiana seeks help from a traveling soothsayer, the iconic Dr. Facilier, in an attempt to save her kingdom. But when it's revealed that he has an ulterior motive she's forced to take matters into her own hands. In Hyperion Heights, Sabine and Jacinda take on a risky business venture, but the strength of their friendship is tested when Victoria interferes with their plans. Meanwhile, Ivy recruits Henry to investigate Victoria, and Roni makes a discovery that could change her relationship with Henry forever. Rogers uncovers a crucial clue in his search for Eloise Gardener.
"Greenbacks" was written by Christopher Hollier & Adam Karp and directed by Geofrey Hildrew, with guest stars including Mekia Cox as Tiana/Sabine, Emma Booth as The Witch, Daniel Francis as Dr. Facilier, Kevin Ryan as Robert and Robin Givens as Eudora. Eloise Gardener is actually one of the titles of the upcoming episode. Is Eloise Gardener is Rogers' daughter?
As for the promo for "Greenbacks", it starts off Tiana thinking that she's going to live her life as a princess, filled with romance and trying to find love. She then comes across Dr. Facilier and he gestures her into a strange room and, at one point, Dr. Facilier holds what looks like a sword or a knife. Flashing forward to Hyperion Heights, however, Roni is in the Belfry tower and one of the vaults was opened. Whose vault was it? Regina's or Victoria's? Inside, she finds a picture of Regina and young Henry, and in a later scene, it looks like Roni showed it to Henry at the bar.
One of the set photos for "Greenbacks" shows Jacinda and Sabine decides to venture into baking or cooking, and a lot of images of them in a kitchen, then a fire ensues but Sabine puts it out with a fire extinguisher. Another image shows Tiana in the other realm all dressed up in a yellow ball gown looking pretty and another guy, probably the Robert character. Is he the frog that Tiana kisses that turns into a prince? Entertainment Weekly also released a couple of set photos for "Greenbacks", one of them includes a scene with Tiana and Dr. Facilier dressed as a carbon copy of the Disney film for The Princess and the Frog, leading Tiana into what looks like a cave.
Entertainment Weekly asked Eddy Kitsis and Adam Horowitz if we are going to get more into Tilly/Alice's backstory soon, to which Eddy Kitsis saying that "we are going to be getting into her backstory. We are going to get a snippet of why she's awake in this moment before the curse in the winter finale, and then we are going to be doing much more of her and her flashbacks in the second half of the season. We have a really fun arc planned coming up." And when asked if this includes Wonderland, Kitsis said that it "absolutely includes going to Wonderland for an episode, but in a different way than you think." He also added that there's going to be a fun love story for her coming up. Who is Alice's ex-girlfriend? Ivy?
Any other spoilers for "Greenbacks" that we missed? Share them with us over the forums where you can voice not only spoilers for the upcoming episodes, but theories and feedbacks as well!
What did you think?
Email Feedback@ONCEpodcast.com (audio files welcome)
Call (903) 231-2221
Comment on the shownotes
Visit any page on ONCEpodcast.com and click the "Send a voice message" link to record and send a message right from your computer.
Help us out!
Share this post in your social networks
Follow us
On Facebook:
On Twitter:  echo do_shortcode('[twitter follow="ONCEpodcast"]'); ?>
Daniel J. Lewis:  echo do_shortcode('[twitter follow="theDanielJLewis"]'); ?>
Jeremy Laughlin:  echo do_shortcode('[twitter follow="phlegon"]'); ?>
ErinJ:  echo do_shortcode('[twitter follow="erinjcruz"]'); ?>
Hunter Hathaway:  echo do_shortcode('[twitter follow="travelingpixie"]'); ?>
Jacquelyn / RumplesGirl:  echo do_shortcode('[twitter follow="punk_bunny_87"]'); ?>