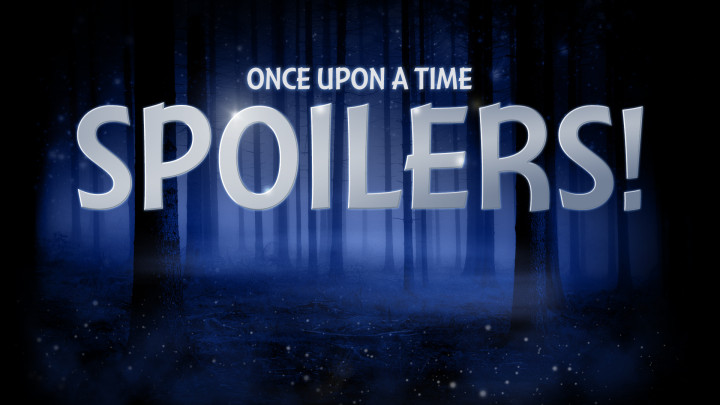 In this spoilers-only podcast for "Wake Up Call" and beyond, we talked about what the episode is about, the promo and promotional photos, and a couple of interviews teasing us about the upcoming episode. Plus, casting news and new episode titles!
Podcast: Play in new window | Download | Embed
"Wake Up Call"
Feeling like a third wheel as Henry and Cinderella's relationship strengthens, Regina is surprised to find herself needed by Drizella, who is searching for magic. But when a brutal truth is revealed, it could lead Drizella down a dangerous path. In Hyperion Heights, Roni seeks Weaver's help in finding answers, and Tilly offers Rogers some intriguing advice concerning Eloise Gardener.
"Wake Up Call" was written by Jerome Schwartz & Jane Espenson and directed by Sharat Raju, with guest stars including Adelaide Kane as Drizella/Ivy, Rose Reynolds as Alice/Tilly and Emma Booth as The Witch.
Promo for "Wake Up Call" was short and confusing, jumping back and forth the Enchanted Forest and Hyperion Heights. Opening with Henry talking with Roni about the photo of him and Roni as the Evil Queen, then goes in regarding to Regina as the most evil villain of all time. Quick flashing then to Drizella and Regina in another realm, with Regina talking to Drizella about revenge and it doing terrible things. Could this be the start of putting the curse into Drizella's mind?
Also in the promo, Drizella seems to be doing some magic, which she then give to Roni, but the promo quickly jumps back to Hyperion Heights of what looks like a forgetting potion. Is Roni going to be fully awake by the end of the episode or not? Is Ivy making the potion to remember or to forget?
The promotional photos for "Wake Up Call", on the other hand, consists of a scene in the woods in the other realm with Regina wearing a gorgeous outfit and looking like she's ready for battle. Having her in a leather-clad black regalia making her looking like Xena: the Warrior Princess and Wonder Woman-ish, Regina talks to Drizella in the photo, who is dressed up like in the Dead of Winter, all bundled up in a cloak and staring at an object that Drizella is holding. There's also a faraway shot and looks like they are standing in the ruins of a tower, with scattered debris all around it. Whose tower is that? Rapunzel's? In another photo, Rumplestiltskin randomly walks into the woods, with Drizella standing looking prim and proper.
General Season 7 Spoilers
Entertainment Weekly sat with Eddy Kitsis and Adam Horowitz and asked about the witch in the tower, and Horowitz teases that "without revealing too much, what we can tease is we're going to learn more about that witch, we're going to see her in flashbacks, and we're going to see that she's connected to multiple characters." They also added that most of the audience have already guessed who she is. Is she Mother Gothel or Eloise Gardener? They were also asked about where does Henry pointing out that he was the kid in the photo with Regina will take us, to which Eddy Kitsis answered that it is "going to take us to strange places, especially for Roni, because this is now getting very crazy for her."
We also got a question concerning Ivy and Henry and TVLine's Ask Ausiello reveals that Ivy has her sights set on Henry and "how he feels about it, we'll have to wait and see. But she definitely seems like she is interested," Eddy Kitsis replied. They were also asked if Naveen from The Princess and the Frog could pop up this season and TVLine revealed that the series is currently seeking a thirtysomething African-American to fill the role of Naveen, who we will be meeting on the second half of the season.
On another news, Adam Horowitz revealed on Twitter that the title for 7×12 is called "A Taste of Heights," to be written by David H. Goodman & Brigitte Hales. This would be the second episode for the second half of season 7, as the series is slated for a hiatus after 7×10, "The Eighth Witch." Could this be a Tiana-centric episode where we will finally meet Naveen?
As for new casts joining the series, Riverdale's Tiera Skovbye was slated to appear in multiple episodes in the series as Robyn, Zelena and Robin Hood's daughter, TVLine reports. Did Robyn also go to another realm where time moves faster than the rest? Debuting in the winter finale of the 7th season, Robyn is described as a strong-willed good girl turned rebel who is struggling to define her identity. Is she Tilly's ex-girlfriend? Moreover, Entertainment Weekly also reports that 'The Originals' star Nathan Parsons has been cast to play Nick, a confident and charismatic slacker-turned-successful-lawyer. Rumor has it he will be playing a potential love interest for one of the cast members. Who will he be paired up with? Regina? Robyn?
Any spoilers we missed that you find for "Wake Up Call"? Share them with us by heading straight to the forums now!
What did you think?
Email Feedback@ONCEpodcast.com (audio files welcome)
Call (903) 231-2221
Comment on the shownotes
Visit any page on ONCEpodcast.com and click the "Send a voice message" link to record and send a message right from your computer.
Help us out!
Share this post in your social networks
Follow us
On Facebook:
On Twitter:  echo do_shortcode('[twitter follow="ONCEpodcast"]'); ?>
Daniel J. Lewis:  echo do_shortcode('[twitter follow="theDanielJLewis"]'); ?>
Jeremy Laughlin:  echo do_shortcode('[twitter follow="phlegon"]'); ?>
ErinJ:  echo do_shortcode('[twitter follow="erinjcruz"]'); ?>
Hunter Hathaway:  echo do_shortcode('[twitter follow="travelingpixie"]'); ?>
Jacquelyn / RumplesGirl:  echo do_shortcode('[twitter follow="punk_bunny_87"]'); ?>