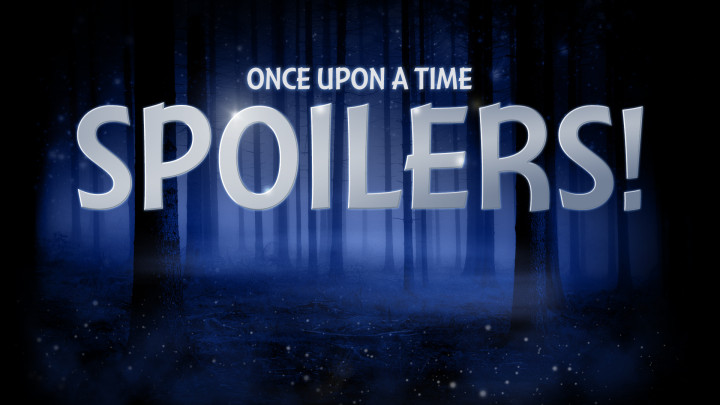 Press release, episode photos and interviews, plus future episode schedules and everything you need to know about the upcoming two-hour episode this Friday that is "Eloise Gardener" and "Pretty in Blue".
Podcast: Play in new window | Download | Embed
"Eloise Gardener" and "Pretty in Blue"
In pursuit of revenge, Hook seeks a dark and powerful magic, but an encounter with Rapunzel could alter his fate forever. Meanwhile, in Hyperion Heights, Ivy's plot to take down Victoria intensifies and has unexpected consequences for Jacinda and Lucy. Rogers enlists Henry and Tilly's help in his ongoing quest to find the missing Eloise Gardner, but what he discovers isn't what meets the eye.
"Eloise Gardener" was written by David H. Goodman & Brigitte Hales and directed by Alex Kalymnios, with guest stars including Guest starring in this episode are Christopher Gauthier as Smee, Adelaide Kane as Drizelle/Ivy, Rose Reynolds as Alice/Tilly, Emma booth as The Witch and Meegan Warner as Rapunzel.
In an attempt to prevent a distressed Alice from running away, Henry and Ella follow her into Wonderland. Once there, Henry realizes that Ella has a surprising connection to this strange world. In Hyperion Heights, Jacinda reconnects with an old friend in a last ditch effort to regain custody of Lucy, but her decision to enlist outside help could put a strain on her burgeoning relationship with Henry.
"Pretty in Blue" was written by Dana Horgan and Leah Fong, and directed by Ralph Hemecker. Guest stars for the episode includes Adelaide Kane as Drizelle/Ivy, Rose Reynolds as Alice/Tilly, Emma booth as The Witch, Trevor Roberts as Remy, and Nathan Parsons as Nick Branson.
Who is Nick Branson? Is he the adult version of baby Neal? Meanwile, the promo for "Eloise Gardener" and "Pretty in Blue" starts of with the Evil Queen in the Enchanted Forest talking about a map to a tower in a distant realm. Is it our Regina or this new realm's version of the Evil Queen? Hook then comes over the edge climbing up to the tower, and meets Rapunzel with a frying pan in one hand. Flashing over to Henry seeing Alice, and Henry and Cinderella jumping into a portal to Wonderland and them practicing sword-fighting. Back in Hyperion Heights, we see Rogers with his gun, and ending with Regina at Roni's talking to Weaver and asking him what the name Rumplestiltskin means to him.
Promotional Photos
For the photos for the episodes "Eloise Gardener" and "Pretty in Blue", there's a lot of images of Rapunzel and Hook in her tower for the first hour. Another photo is of Rapunzel showing Hook something inside a box. Rapunzel, looking a lot like a princess in the tower as opposed to the Tangled version of the fairy tale, which was dressed like a commoner. Based on this, it looks like this happened a long time ago since we still have the Evil Queen in this realm, and since Rumplestiltskin has changed ways, Hook might have gone to the Evil Queen to seek help in getting revenge. Does this mean that Rapunzel is Lady Tremaine and that this was how Wish Realm Hook and Lady Tremaine met and fall in love and ending up having a child together?
There's also a couple of photos of Ivy with the witch in the tower and it looks like she's growing something new. In line with this, ABC recently released a couple of photos of Regina and Drizella are training in the woods, and one of the photos showed Drizella holding a yellow flower, which looks quite a lot like the flower in the movie Tangled.
The images for "Pretty in Blue", on the other hand, includes a lot of Henry, Regina and Cinderella in the Enchanted Forest, and it looks like Alice finds them. In another photo, Alice looks like she is in pain and a lot more of Henry, Regina and Cinderella in the woods. Another image shows Tiana joining the fray and a couple more with a new guy joining the party with Henry giving him a big hug and introducing him to Cinderella. What will this Nick guy's role will be? Is he going to try and be like Kathryn in season 1, breaking up Prince Charming and Snow White? Other images for "Pretty in Blue" includes a few of Henry and Cinderella sword-fighting.
Future Episode Schedule and more!
Since this is a 2-hour episode, Once Upon a Time will be taking two weeks off after Friday's episode to give way to the American Thanksgiving and Agents of S.H.I.E.L.D.'s 2-hour season 5 premier. Once Upon a Time will be back on December 8. As of this writing, there is no word yet as to how long the show is going to take a break after the Winter Finale on December 15.
Entertainment Weekly asked Lana Parrilla how Regina/Roni is going to cope with the weight of knowing her true identity and not being able to reveal herself to Henry, and Parrilla said that "it's taking every instinct and impulse for Regina to not react and grab her son and try to get him to see the truth and to believe again. She knows she can't break the curse, she knows she has to keep Henry and Jacinda away from one another. That's really hard for her, too, because she wants her son to be happy, she wants him to find his happy ending."
On another news, Adam Horowitz shared yet another episode title. 7×13, which is called "Knightfall" is written by Jerome Schwartz & Miguel Ian Raya.
Did we miss any spoilers for "Eloise Gardener" and "Pretty in Blue"? Share it with us by heading straight to the forum to discuss your theories, spoilers, and everything about the upcoming episodes of Once Upon a Time!
What did you think?
Email Feedback@ONCEpodcast.com (audio files welcome)
Call (903) 231-2221
Comment on the shownotes
Visit any page on ONCEpodcast.com and click the "Send a voice message" link to record and send a message right from your computer.
Help us out!
Share this post in your social networks
Follow us
On Facebook:
On Twitter:  echo do_shortcode('[twitter follow="ONCEpodcast"]'); ?>
Daniel J. Lewis:  echo do_shortcode('[twitter follow="theDanielJLewis"]'); ?>
Jeremy Laughlin:  echo do_shortcode('[twitter follow="phlegon"]'); ?>
ErinJ:  echo do_shortcode('[twitter follow="erinjcruz"]'); ?>
Hunter Hathaway:  echo do_shortcode('[twitter follow="travelingpixie"]'); ?>
Jacquelyn / RumplesGirl:  echo do_shortcode('[twitter follow="punk_bunny_87"]'); ?>