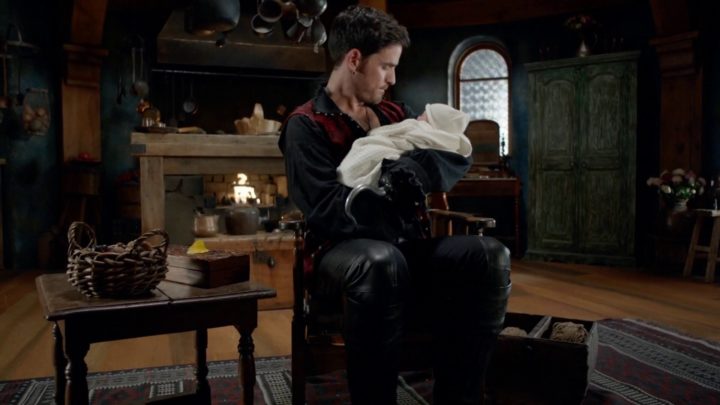 Who is Lady Tremaine? Why is Weaver hiding the truth from Rogers? Will Rumplestiltskin work with Regina to try to defeat this season's big bad? All these plus a discussion about fake Rapunzel, Eloise Gardener and more in our full-discussion of "Eloise Gardener."
Podcast: Play in new window | Download | Embed
After so many episodes now, we've seen the same backdrop for the blue title card, which shows Seattle. Looking at the title card, we noticed the similarities between the Seattle Space Needle and the general shape of the tower.
Eloise Gardener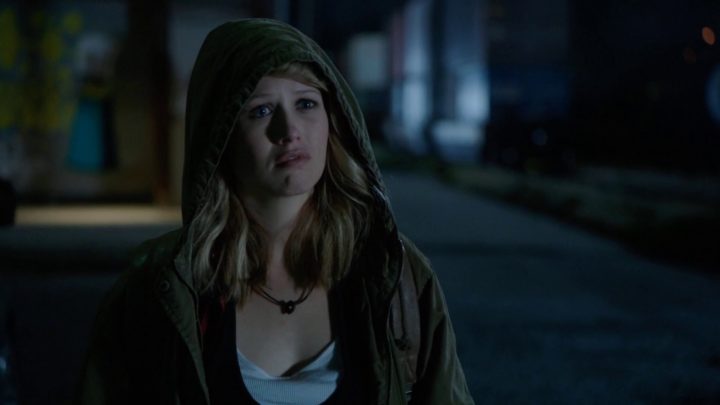 "Eloise Gardener" spoiled it a little bit too quickly that Alice is Eloise before they revealed it because Eloise means "famous in war" and Tilly means "strength in war". And what is Alice famous for? Slaying the Jabberwocky, which makes her famous in war and this episode sort of confirms that.
There shouldn't be a "Many Years Ago" in Wish Realm. It was created by a wish, after all. In the Wish Realm, the Dark Curse wasn't cast so they actually have about 30-35 years to play with. However, these aren't just memories we saw, but actual events taking place years ago. At this point, we can try to make sense of the timeline as much as possible but it seems we can't necessarily mix them at all with the timeline that we know from the Once Upon a Time proper over the last 6 years. After all, the characters as well as the storyline is different anyway.
Fake Rapunzel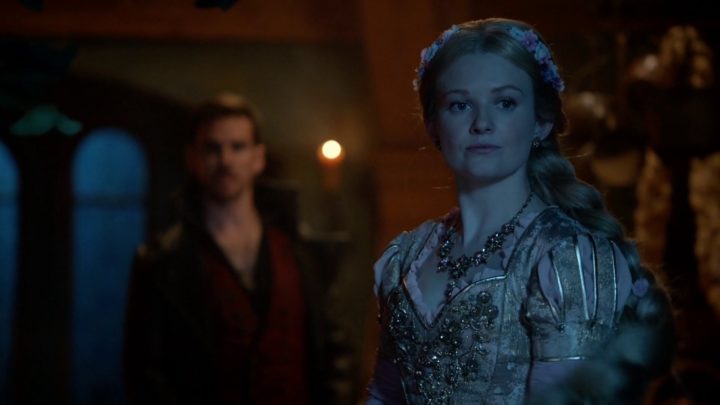 Is this tower where we meet Rapunzel/Gothel the same as the one where Regina taught Drizella magic? It also seems that the magic that Drizella found was the exact same dead flower in the box that fake Rapunzel showed in this episode.
If Gothel posed as Rapunzel, does this mean that Lady Tremaine IS the real Rapunzel? After all, Victoria Belfry had some history with Gothel in present day Hyperion Heights, plus her statement at the end of the episode to Drizella/Ivy about her not having any idea what she let crawl out to this world.
Victoria's last name is Belfrey, which could mean tower
Like Regina's last name being Mills was a hint that she was somehow connected to the Miller's Daughter

— MatthewPaul
An interesting thing to point out when Gothel and Victoria were talking outside the tower is when Victoria referenced that the witch taught her how to break a heart. The witch is also known for having a green thumb.
Drizella's motivation regarding Jacinda and Lucy is confusing, however, Adelaide Kane as Drizella/Ivy does a fantastic job playing the part. She looks heartbroken when the Social Services separated Jacinda and Lucy away from each other. Drizella clearly doesn't want the curse broken that's why she put in the special fail safe, so what is her motivation regarding Jacinda and Lucy? Is she simply being a wicked stepsister?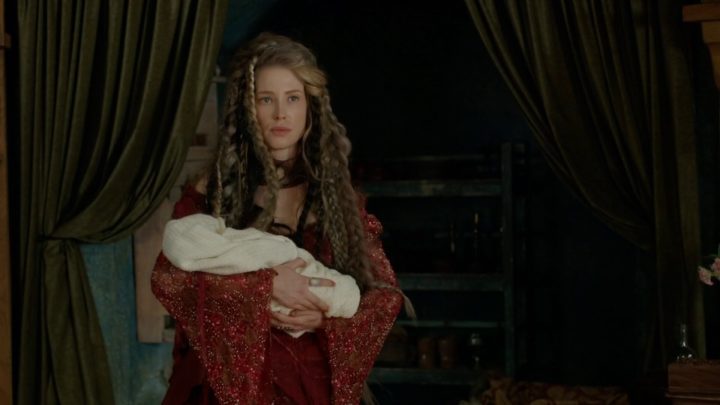 Gothel's nature of deception with Captain Hook is nasty, yucky, manipulative and deceptive but at least a baby came out of it, and she is definitely Alice/Eloise's mother. Back in Hyperion Heights, however, Rogers took the very same vengeful witch who is the mother of the girl he's looking for.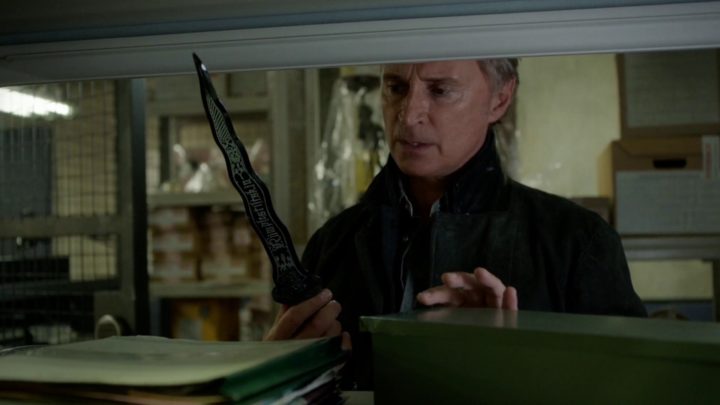 What is Weaver/Rumplestiltskin's motivation here? If he has and knows about the Dark One dagger, does this mean that he is fully awake? Why is he protecting Captain Hook? Protecting him from what and how does keeping him out of the Eloise Gardener case protecting him? Is he trying to stop Rogers from finding his daughter or is he trying to stop him from finding the Bat in the Belfry? Does he even know everything that is going on? What is he going to do now that Gothel is in the loose?
Now that Regina is awake, she likely remember a lot that we don't even know yet. What does she know about everything that's going on? Will she and Rumple team up? Is Victoria Belfry really a force to be reckon with? Is Gothel this season's big bad? Will the curse be broken before the Winter hiatus?
What is the full reach of the curse? Is forgetting part of the curse or can people wake up without having to breaking the curse?
Hi there! Thanks for putting on this podcast, it always makes my week!

I'm racking my brain about the curse. I read an interview with Adelaide Kane who plays Ivy/Drizella, and she actually said that she doesn't even know for sure who cast the curse, and that her money is on Alice.

That being said, I think it still /could/ be Ivy/Drizella. In your discussion for Wake Up Call, you briefly brought up how they might need Lucy's heart. What I'm thinking is that back in the all-new Enchanted Forest, Ivy will cast the curse after learning that Henry, of the heart of the truest believer and Ella are going to have a child. She decides that in order to get her ultimate revenge on Tremaine, and truly make her hurt, she needs to bring Anastasia back – and then kill her.

What I'm mostly curious about is nested betrayal… Drizella cast the curse, gave Tremaine a cursed memory that she herself cast the curse… But perhaps the Witch truly cast the curse and gave Drizella/Ivy this idea that /she/ did. This could even go as far as our heroes (not to be confused with your Patrons!) creating a curse that makes the villains believe they cast the curse, in a way to overturn it.

(OH GOSH – and then what if Rumple passes the dark one power onto Regina – the one person we know can handle both light and dark relatively well at once. Tried and true, she's done well. HMMMMM)

Okay that's all bye have a great week!!!!

— Bobby
We've already seen this kind of manipulation, so it's not surprising to this that things will turn out like this.
Hello. I had a new theory while listening to this week's podcast. Depending on what happens in the next two episodes it might still be relevant for the next podcast. I was wondering if you could post it somewhere on the boards if it has not already been suggested. My visual impairment makes it difficult for me to navigate the boards myself. If not, no worries.

Fake Curse Casters: After listening to this week's podcast a theory occurred to me. What if neither Victoria nor Ivy actually cast the curse but they both think they did? Whoever actually cast the curse could have twisted their memories to make them believe that they were the one to cast it. We know that Ivy wanted to cast it, so twisting her memory to think she had would not be too much of a stretch. Victoria also had reason to want to cast it, so same logic. It is fairly clear in Hyperion heights that Victoria thinks she cast the curse and does not know that Ivy is awake or believes she cast it or even that Drazella was plotting against her in the other world. In other words, Victoria's memory has been altered and hence she might not qualify as "fully awake." If the true curse caster is someone like the Witch in the Belfry a great way to manipulate people into doing what she wants would be to make them think they are in control, forget that she cast the curse, and make them think they are working towards their own ends. Maybe in their memories they even remember going to her for "help" but the twist is thinking it was only help doing it themselves rather than her doing it. This would fit with what the Witch said about Victoria needing to deal with her after reviving her daughter – Victoria achieving her goal might release the Witch to pursue whatever she is plotting.

— Gareth Gray
Technically, Regina cast the first curse. However, it was completely orchestrated to get Neal back because he couldn't cast the curse because he doesn't have anyone he loves. Could it be the same for Drizella and/or Victoria? Are we still missing a big piece of who actually cast the curse? Drizella and Gothel are surely in league even before the curse was cast, but does she know what Gothel are actually capable of?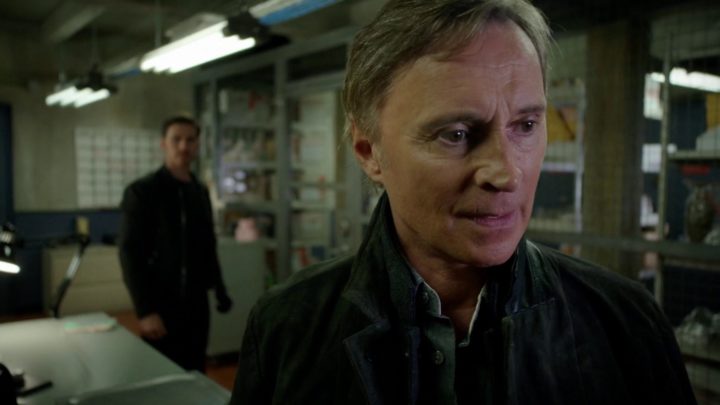 Now that Eloise Gardener has been discovered, will Tilly wake up from the curse as well? Is Weaver going to help her? Does Tilly even know that Rogers is her father? Furthermore, we love how Robert Carlyle can play the same character so differently but the same. He's got Gold, Rumplestiltskin and now Weaver and they're clearly the same, but there's this different nuances about him in every single version. It's so well done and very much like how Lana Parrilla plays Regina, Roni and the Evil Queen. You can see it in Weaver's face in the evidence room when he looks like he really wants to help Hook but he's having to do this manipulation to protect Hook and look for the opportune moment where evil can be defeated.
Despite his selfish motive, it's nice that Weaver/Rumple isn't being selfish anymore by playing a double-agent and steering people away from the truth until the right moment to protect them. It shows where he is and where we last left him, where he warns Regina about why Lady Tremaine wants her to train Drizella. But if he knows that Alice is Hook's daughter, it's mean to have her feed him false information and keep them separated. Perhaps he knows about the fail safe and it will endanger Tilly and Rogers if the curse was broken? Will there be more than one True Love's Kiss in order to break this curse? If Hook said that the vengeful witch lock his daughter away, is Weaver/Rumple simply trying to protect his daughter by keeping them away from each other?
Regina's Internal Torment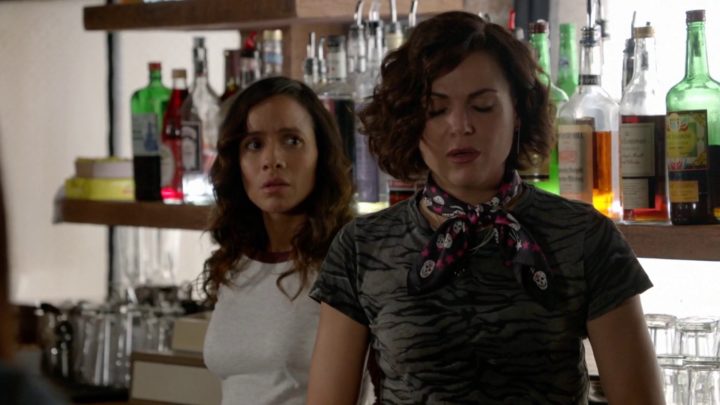 Lana Parrilla's facial acting skills in this episode are, once again, fantastic. You can see the pain in her face of having to do these kinds of things; manipulating the situations to try to kind of keep Jacinda and Henry apart, at least for now maybe. She does such a good job at being torn between not letting Jacinda and Henry get too close and getting them together. Similarly in last week's episode where Regina was sort of reminiscing about the past when she was talking to Henry in the bench about his book.
Is Lucy truly awake in any way or is it all because of what she's read in the storybook? Nonetheless, it seems like she might be out of the show for the next few episodes since she's going into the system. If Lucy is going into the system, does this mean that a big battle is going to happen and they simply need Lucy to be away so she would not get hurt? Furthermore, it makes sense for Jacinda to eventually work at Roni's. Regina/Roni has got a bar, it's full of people and she needs a server.
It's also nice seeing the family working together even though they didn't know that they're all family except for Regina. We're also probably going to see Rumple and Regina talk where Regina might remind Rumple of who he really is, and see them team up again to try to defeat evil. Hopefully, we also see a Rumple-Regina banter soon.
Did we miss anything from the episode "Eloise Gardener"? Share your thoughts by filling in the comment section below! Do you have any theories and feedback for "Pretty in Blue?" Head over the forum to discuss theories with fellow ONCErs or send us an email and join us next Monday, November 27 for our full discussion. Please also remember that there will not be a new episode of Once Upon a Time until December 8.
What did you think?
Email Feedback@ONCEpodcast.com (audio files welcome)
Call (903) 231-2221
Comment on the shownotes
Visit any page on ONCEpodcast.com and click the "Send a voice message" link to record and send a message right from your computer.
Help us out!
Share this post in your social networks
Follow us
On Facebook:
On Twitter:  echo do_shortcode('[twitter follow="ONCEpodcast"]'); ?>
Daniel J. Lewis:  echo do_shortcode('[twitter follow="theDanielJLewis"]'); ?>
Jeremy Laughlin:  echo do_shortcode('[twitter follow="phlegon"]'); ?>
ErinJ:  echo do_shortcode('[twitter follow="erinjcruz"]'); ?>
Hunter Hathaway:  echo do_shortcode('[twitter follow="travelingpixie"]'); ?>
Jacquelyn / RumplesGirl:  echo do_shortcode('[twitter follow="punk_bunny_87"]'); ?>