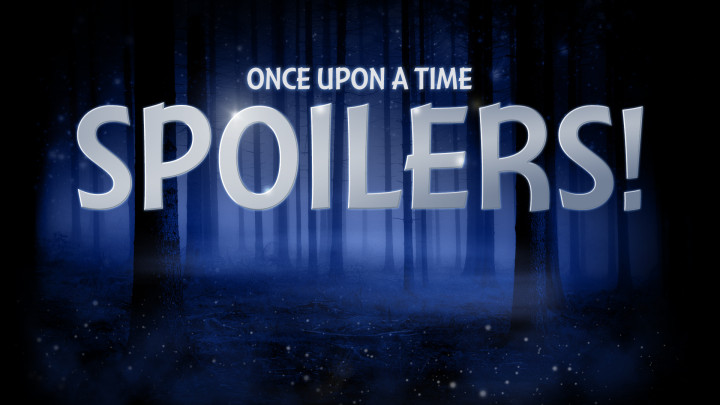 Episode press release, promos and set photos, and a little information that gives away who Lady Tremaine really is! Plus, casting news, episode titles and future episode schedules in this podcast of the "The Stable Boy" of the season where we finally learn what exactly has been going on with the villain of the arc, "One Little Tear".
Podcast: Play in new window | Download | Embed
"One Little Tear"
Victoria strikes a deal with Weaver in an attempt to free herself from jail and wake Anastasia, but the cost of saving one life could mean the loss of another. In a flashback, we learn Lady Tremaine's surprising connection to another classic fairytale when Mother Gothel offers to help her family. Meanwhile, Jacinda and Nick share an exchange that could alter her future with Henry.
"One Little Tear" was written by Christopher Hollier & Adam Karp, and directed by Steve Pearlman, with guest stars including Adelaide Kane as Drizella/Ivy, Meegan Warner as Rapunzel, Emma Booth as Witch/Gothel/Eloise Gardener, Nathan Parsons as Nick Branson, Matty Finochio as Marcus, Yael Yurman as Tween Anastasia, Anna Cathcart as Tween Drizella, Sophia Reid-Gant as Young Anastasia and Lula Mae Melench as Young Drizella.
Although they are pretty much the same, we got two promos for "One Little Tear" this time, with Mother Gothel talking to Rapunzel saying that she swore to pay any price for her family's happiness. This makes an entirely different storyline from what we know in Tangled because she doesn't kidnapped Rapunzel as a baby. Furthermore, we also see Rapunzel scream for help at the tower in the promo, with the camera pulling back quickly. Flashing then back to the story book, where we see one whole page with a picture of what looked like Rapunzel laying some girl down and a voice over saying that there's going to be a tale of sacrifice. The voice over then goes to saying that there's also going to be tales of revenge, with a clip of Weaver and Victoria breaking into the crypt. Are they gonna go after Anastasia, then? After all, Anastasia's body has been moved and nobody knows where she is. The promo for "One Little Tear" also shows Lucy looking very upset, Rapunzel tossing something into the mirror and shattering it. Finally, we see Victoria telling Lucy that fairy tales are real but she doesn't know the whole story.
The second promo for "One Little Tear" shows the same voiceovers, but the difference in this one is we get a really good look at one of the scenes in the story book, which then comes to life in the snow and everyone dressed up with a guy diving into the ice after the girl that falls into it. Could this girl be Anastasia?
While the two promos for "One Little Tear" shows a lot, the set photos gave nothing away. It consists of three people in one scene—Rapunzel, Mother Gothel and some guy—photographed in different angles. On the other hand, Adam Horowitz shared a script tease for this Friday's episode, which is an exchange between Eloise and Weaver talking about Belle.
General Season 7 Spoilers
Appearing in the episode "Knightfall" is Chad Rook as Captain Ahab from Moby Dick fame. This confirms that episode 7×13 is about Wish Realm Hook. Furthermore, Adam Horowitz also shared a new episode title via Twitter. Episode 7×14 "The Girl in the Tower" is written by Dana Horgan & Leah Fong. If we are already going to see a tale about Rapunzel, is it possible that this is about Alice? After all, Alice also grew up in the tower. This episode might then show Alice growing up in the tower and how she escaped.
Any news and spoilers we missed for "One Little Tear"? Do share them over by heading over the spoiler section of the forum. Please also keep in mind that this is the penultimate episode before next week's Winter finale.
What did you think?
Email Feedback@ONCEpodcast.com (audio files welcome)
Call (903) 231-2221
Comment on the shownotes
Visit any page on ONCEpodcast.com and click the "Send a voice message" link to record and send a message right from your computer.
Help us out!
Share this post in your social networks
Follow us
On Facebook:
On Twitter:  echo do_shortcode('[twitter follow="ONCEpodcast"]'); ?>
Daniel J. Lewis:  echo do_shortcode('[twitter follow="theDanielJLewis"]'); ?>
Jeremy Laughlin:  echo do_shortcode('[twitter follow="phlegon"]'); ?>
ErinJ:  echo do_shortcode('[twitter follow="erinjcruz"]'); ?>
Hunter Hathaway:  echo do_shortcode('[twitter follow="travelingpixie"]'); ?>
Jacquelyn / RumplesGirl:  echo do_shortcode('[twitter follow="punk_bunny_87"]'); ?>