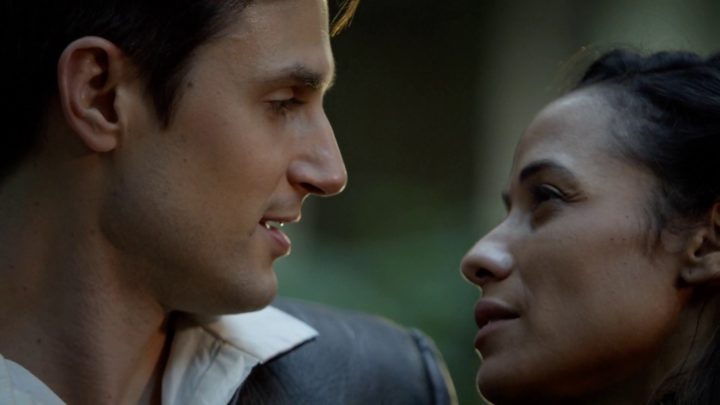 Is anyone's heart truly poisoned? Why won't Rumplestiltskin/Weaver help Regina? Hear these questions answered plus a conversation about realm-jumping (or the lack thereof), the bizarre love triangle between Henry, Jacinda and Nick, kryptonized hearts, a theory connecting to the forgotten Disney movie, Gothel's vegan magic and another theory about this possibly multi-layered curse in this full-discussion of "Pretty in Blue"!
Podcast: Play in new window | Download | Embed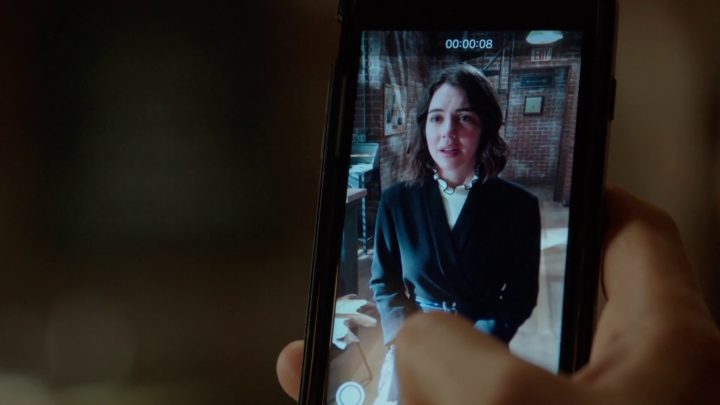 The computer graphics and the sets, not just here in the episode "Pretty in Blue" but also in other episodes this season is better than the past seasons. The Infinite Maze in Wonderland, for example, is better in this episode than the past episodes. The lighting and the coloring, as well as the green-screen worked a lot better. It was also nice hearing the first mention of podcasting on the show, when Ivy told Henry, "Have you ever considered making your blog into a podcast? Belfry industries could be your sponsor." Did they put it in there just for the podcasters of the show?
Out of the two of the same night, "Pretty in Blue" was more exciting than the episode "Eloise Gardener." It was interesting that we got a hint of what Drizella could've done to Henry, which probably isn't really what she ended up doing. "Pretty in Blue" also had some good dialogues; funny and enjoyable.
Bizarre Love Triangle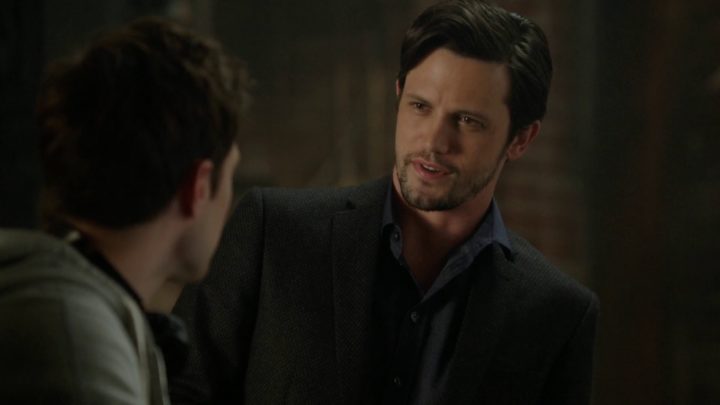 Is it really a triangle? In this situation, Nick surely is the Katherine in this situation. But with Ivy dripping with creepiness and her hidden agenda, is it possible that a part of what she's saying is genuine? Is that even for his own documentation and why bother recording horizontal video if it's only for his blog, which he only need an audio recording of?
Did anyone catch the Wonderland reference when Nick and Jacinda had a dinner in Walrus and Company, and they were eating oysters?
This time, apparently, Jack the Giant Slayer is a guy and that's Nick. But how long will Nick be on the show? Will he be the reason for Henry wanting to leave the Heights? On the other hand, Operation Food Truck is very Henry. Plus, the mixtape that Jacinda made for Henry is called Operation Food Truck. Is Nick going to be that much of an interference? Or will he leave after next week's episode? Is Jacinda interested in the new Nick?
Did it not seem to be a conflict of interest by having Nick, Jacinda's lawyer, is also the father of the child the mother is trying to take custody of? Nick, Lucy's father, who has been absent for ten years and hasn't been around until Jacinda called for help?
The New Wonderland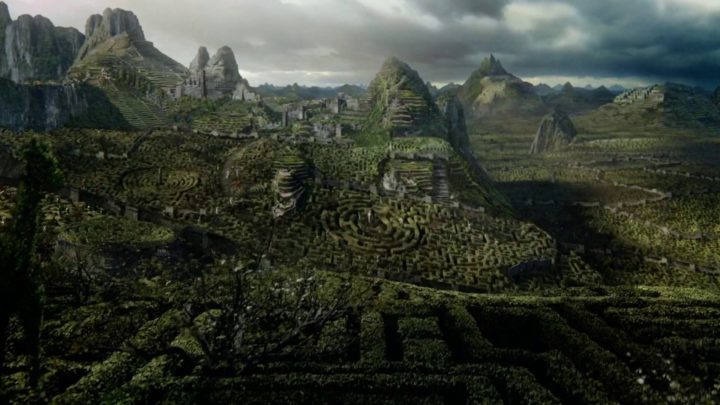 Is it the same Wonderland or is this an entirely new Wonderland? When Alice was in the maze in Once Upon a Time in Wonderland, she made herself small in the maze to get into Cyrus' bottle. In this episode, however, Cinderella made herself small before she enter the Infinite Maze.
When Alice was talking about how Cinderella's mother passed away, she said that Cecilia was killed by the "Jabberwock", as opposed to referring to it as the "Jabberwocky." Also, the locket that Cinderella had was similar to Charming's ring when he went to search for Snow White back in season 1.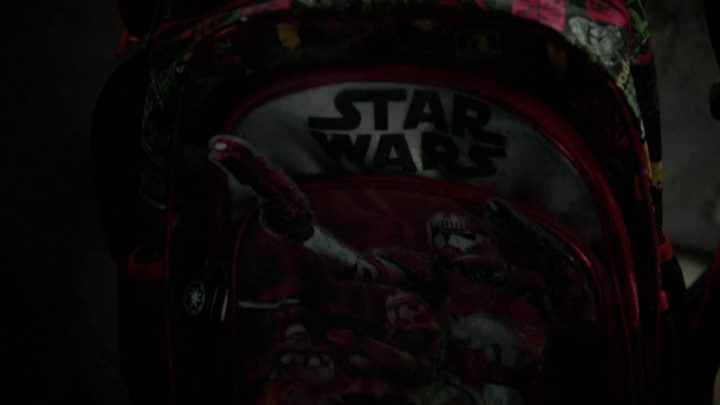 There was also a couple of Star Wars reference in this episode. One with that weird dialogue, as well as that Star Wars backpack at the tea party table. Whose backpack is that? Alice's? Cinderella's mother? Will we see the tea party?
Kryptonized Hearts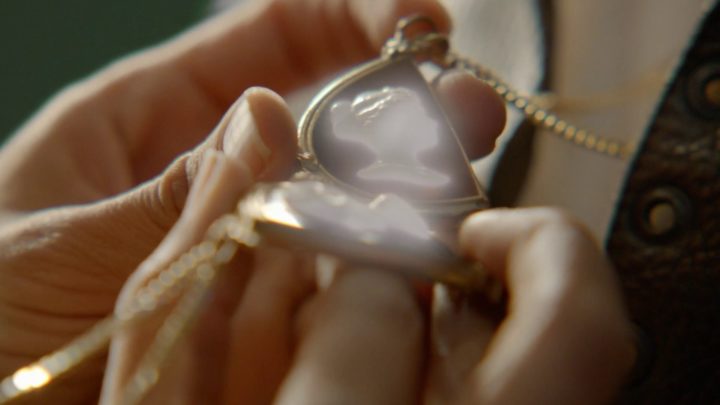 Alice also talked about Cecilia being killed by the Jabberwock and having a poisoned heart just like Wish Realm Hook, but is she really dead? Furthermore, Cinderella said that her mother left so she wouldn't hurt her family, and that her father has the mark. Alice, on the other hand, had the mark after touching Hook, whose heart was poisoned. How does the poisoned heart really work? Can Wish Realm Hook then come to the point where he can come near other people if he falls for somebody else?
What's up with heart poisoning spell?  Is this the problem Wish Realm Hook wanted Emma to solve in episode 702?

Was Drizella able to poison Henry's heart at another time? How could she do that if his heart is protected? Is this the bad thing that will happen if the curse breaks. Wish Realm Hook seemed to be ok after he and Alice hugged. Is kissing more powerful and therefore the reaction is stronger?
Looking forward to hearing your thoughts.

— Melanie
Regina's face when she woke up from the curse looks totally defeated when Drizella reminded her that something bad will happen with the people she loves if the curse is broken. However, she herself protected Henry's heart back in season 3. Is Weaver/Rumplestitlskin consciously trying to keep them separated? Is this a curse under a curse? If Regina is so worried about Henry but his heart is protected, does this mean that Regina is still under another curse?
I think in Drizella's twisted mind she loves Regina for teaching her how to use magic when no one else would embrace her abilities.

I agree with Erin, the price of the Unbreakable Dark Curse is you lose your memories and you die.
I think the short-term story is Ivy has tricked Regina into thinking that if Henry uses true love's kiss on Jacinda/Cinderella he will die.

I hope the true nature of the Unbreakable Dark Curse will be this:

Regina will be put into the position where she needs Henry, and or everyone else, to remember who they are in HH.

In order to restore their memories, she will find out she will need to sacrifice the thing she loves most which are the memories of her son and her time in Storybook.

When she begins to forget, but still remembers the pain, her heart will be broken and crushed.
I think this is Drizella/Ivy's twisted revenge on Regina.

— Keeper of Squid Ink
Is Drizella/Ivy still tricking everybody waking up? Is this a multi-layered curse where only one level of the curse is partially broken for some people but then there's another deeper level and there's really no danger in breaking the curse? Maybe what Regina remembered is that Henry died and this is Wish Realm Henry, who knows that she, Regina, killed his grandparents—Snow White and Prince Charming. She loves him but this is the vengeful knight who hates her but he's the only Henry she's got left and as long as he's cursed he's at least somewhat happy. After all, they have been ignoring the fact that Regina crushed Wish Realm Snow White and Prince Charming's hearts, which is weird. Will this be a central piece to the current story?
What if Henry is cursed somehow but because they are in the Land Without Magic, the poison can't take effect? If what Regina was saying that they can't come to Storybrooke and that their family can't know that they are in Hyperion Heights is true, does this mean that that's because there is magic in Storybrooke now because Rumple brought back magic to Storybrooke back in season 2?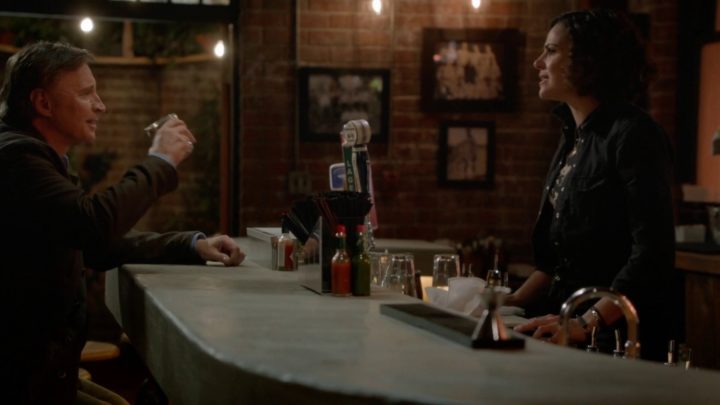 The banter between Regina and Weaver was not as funny. Why won't Rumplestiltskin partner with Regina? How can he not be awake and found his Dark One dagger? Is he completely awake? If he is not, this will support the curse-within-a-curse theory. Is the dagger calling to him? We see back and forth sort of things with him, and right now, he doesn't seem to have much reason not to partner with Regina. Is he trying to protect them by keeping them separated?
He's been forced awake and faking it.

— palace486
Or is Rumple just been faking being awake? Can Rumplestiltskin really not help Regina?
Gothel's Vegan Magic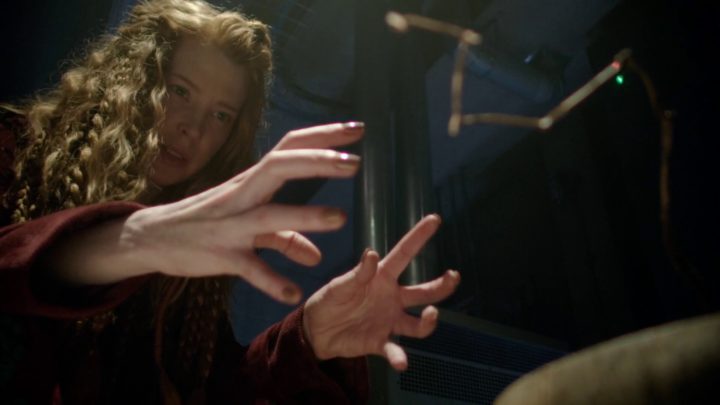 I sent a bunch of stuff for this episode in my big email last week, but I had one new item based on the Eloise Gardener podcast.

What is Rumple up to? Erin raised a good point that Weaver might want to keep Hook and Alice apart because Hook's heart might still be affected by the Curse of the Poisoned Heart and thus Hook and Alice re-connecting might kill him. A good Rumple might want to protect Hook. The question is why is Rumple pretending not to be awake – particularly with Regina. First of all, it is possible that he is only partially awake – like Tilly off her medication or Victoria who only seems to remember parts of the past. Rumple's twisted memories (considering how this curse seems to twist and distort rather than completely destroy memories) might lead him to conclude that Regina is his enemy. The other possibility is that Rumple also does not want the curse to be broken. Possibly because he knows about the failsafe, but more likely for his own reasons. I think Regina is right that it has to do with the Guardian. I think Regina's comment about the Guardian gives us pretty clear evidence that she is not the Guardian. The Guardian could be Henry (we heard his motorcycle in the background when Rumple first appeared in New Enchanted Forest). If that is the case then Rumple might not want the curse broken because of what it will do to Henry. Another option is that the Guardian is Anastasia who has been noted to have a Once Upon A Time superlative pure heart. Perhaps he wants Gothel and Drizella to continue doing what they are doing so that she can be revived. Thus he would not help Regina who is working against them.

— Gareth Gray
Is Rumple/Weaver playing dumb simply because he actually doesn't want the curse to be broken?
Who is she visiting in San Francisco that hates her with every fiber of their being? Zelena? Who hates Regina with the fiber of their being when she's already been made Queen of Storybrooke? Who else hates Regina? It has to be someone magical that could help. What if, while in Hyperion Heights, a second curse was enacted during a battle which is what drove Zelena away from Hyperion Heights? If this person hates Regina, how is she going to convince them?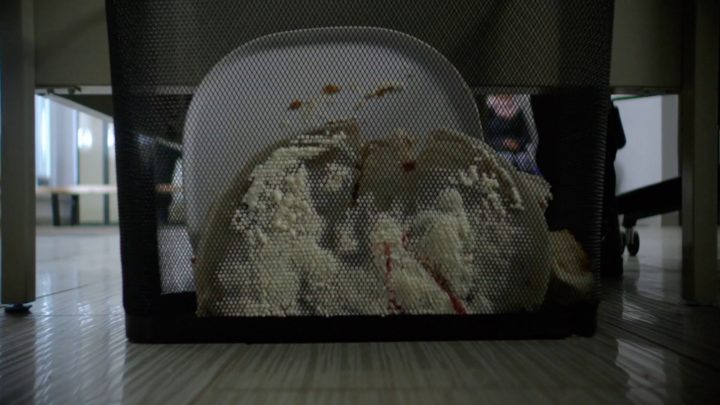 What might have happened if Rogers ate the cake that Eloise/Gothel gave him? Right now, Gothel can manipulate Rogers, did she poison the cake? After all, this wasn't the first time Gothel poisoned Wish Realm Hook. Back in "A Pirate's Life", Wish Realm Hook said that a vengeful witch poisoned his heart. What will Gothel gain from helping Drizella/Ivy wake Anastasia up? Why is she back in the tower?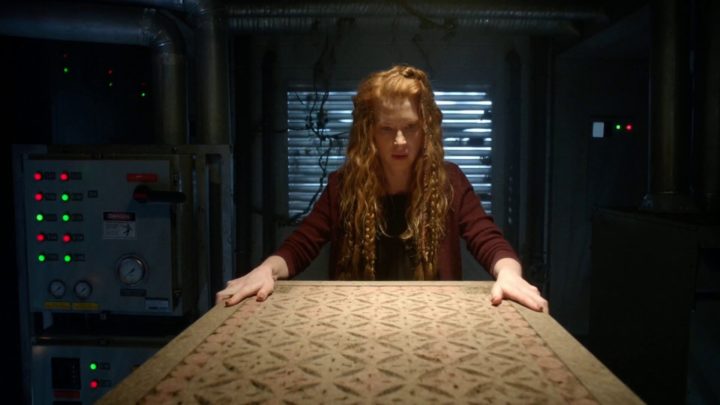 Just thought you would like to know about some information regarding Eloise in Disney Lore.
Eloise is the name of the forgotten Princess in The Black Cauldron which first hit the big screen in the late 80s and Fun fact: Tim Burton was one of the animators in the film.

Now here's the Theory in The Black Cauldron the namesake is an incredibly rare Cauldron that is used to bring back the dead. Could it be used to bring back Anastasia or will Eloise bring up an army of the undead to get her revenge?

Either way this can be very interesting on what is to happen in later episodes!
Keep up the good work and don't get mud on your shoes!

— Zoe Rabbitt
When Victoria found the coffin, was the body in it? Is Anastasia walking around somewhere and was cursed to forget? Did Anastasia cast the curse? Does the magic inside Anastasia actually belong to Drizella?
They've done a good job concealing who the curse-caster is. I think it could only be one of the 3 that were always awake. Either Gothel, Drizella or Belfrey. I think that maybe it was a two-part cast. Ivy seems to really know Gothel. They had to have met before the curse was cast. So Ivy was in turmoil on how do to do this curse just right and make sure it was unbreakable. Presumably since Gothel is powerful maybe she knew how. When drizella bumps into her Gothel gives her the praise and attention she always wanted. Therefore that make Gothel and mentor figure to drizella and probably helped with controlling and using her magic. Since Gothel isn't on the straight and narrow like Regina has been doing Gothel won't hold back and will make a deal with Drizella: I'll give you what you need to cast this unbreakable curse and you give me my memories and let me keep my magic. Drizella then goes to Belfrey and casts the curse in front of her. She puts a fake memory unlike the rest causing Belfrey to seem like she is in charge of Hyperion Heights and thinking Drizella is still useless and dumb.

The only thing I can't figure is if this is the original dark curse then she would need the heart of the person she loves most. It doesn't seem like there are many of those people except for Gothel. There has to have been some person we don't know of, I could've forgotten something or Gothel told her a way to cast the curse without the heart which seems impossible.
Thanks for reading!!

— Taylor
Does Drizella already knew magic before she even met Regina in the tower to learn more about the Dark Curse?
After this week's episodes, I was scratching my head as to how Drizella had acquired so much magical know how after what, a week? But then I remembered in the premiere that Tremaine was practically showing off magic with the Fairy Godmother's wand and that she had managed to take down a fairy. What if Drizella is just playing Regina. Yes, she told her that Tremaine had not let her use her magic, but maybe that was just her attempt to learn about dark magic from Regina. Maybe she took down Ella's fairy godmother on Tremaine's orders. Maybe Drizella's 'run in' with Regina was a carefully orchestrated plot and she's been in control of her magic the whole time.

— Lisa
Eloise could be anastasia's cursed name in Hyperion Heights since Gothel is the fake Eloise

— WWO
Whoever Anastasia is, is going to be a big reveal because they didn't show her face before. Unless it's Lucy, which doesn't work since Lucy called Henry "father" in the season 6 finale. But if it's Lucy, did Lady Tremaine use the anti-aging potion on Lucy and aged her back to ten.
Moreover, it was endearing Rogers and Tilly interact, but what will happen when they touched. But how could Rogers possibly think that Gothel is the right age? Wasn't he looking for a young girl? Is the whole case fake after all? What if the whole Eloise Gardener thing is Gothel's work as her own fail safe to remove herself from the bonds?
Did we miss anything from "Pretty in Blue?" Fill in the comment section below and share your thoughts with us or head over the forum for spoilers about "Pretty in Blue" and the upcoming episodes! Once Upon a Time returns same time on December 8.
What did you think?
Email Feedback@ONCEpodcast.com (audio files welcome)
Call (903) 231-2221
Comment on the shownotes
Visit any page on ONCEpodcast.com and click the "Send a voice message" link to record and send a message right from your computer.
Help us out!
Share this post in your social networks
Follow us
On Facebook:
On Twitter:  echo do_shortcode('[twitter follow="ONCEpodcast"]'); ?>
Daniel J. Lewis:  echo do_shortcode('[twitter follow="theDanielJLewis"]'); ?>
Jeremy Laughlin:  echo do_shortcode('[twitter follow="phlegon"]'); ?>
ErinJ:  echo do_shortcode('[twitter follow="erinjcruz"]'); ?>
Hunter Hathaway:  echo do_shortcode('[twitter follow="travelingpixie"]'); ?>
Jacquelyn / RumplesGirl:  echo do_shortcode('[twitter follow="punk_bunny_87"]'); ?>