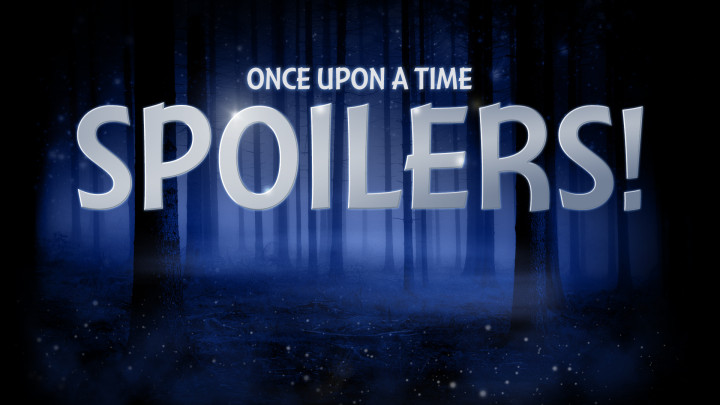 Get to know the latest details before this Friday's Winter finale including the episode's press release, promo and set photos in this spoilers-only podcast of "The Eighth Witch"!
Podcast: Play in new window | Download | Embed
"The Eighth Witch"
When Drizella threatens the realm with a dark curse, Henry and Ella take extreme actions to protect Lucy and the others; and Regina is forced into making an unimaginable choice. In Hyperion Heights, Roni recruits Henry to travel to San Francisco to search for her sister, but when he learns Lucy has fallen unconscious, Henry rushes to be by her side. Meanwhile, Gothel earns the trust of Anastasia and the consequences of their budding relationship could prove to be fatal.
"The Eighth Witch" was written by Jane Espenson & Jerome Schwartz, and directed by Ralph Hemecker. Guest starring in this episode are Rose Reynolds as Alice/Tilly, Adelaide Kane as Drizella/Ivy, Emma Booth as Witch/Gothel/Eloise Gardener, Rebecca Mader as Zelena/Kelly, Nathan Parsons as Nick Branson, Yael Yurman as Anastasia, Sara Tomko as Tiger Lily and Tiera Skovbye as Robin.
The promo for "The Eighth Witch" is very Regina-Zelena focused that will surely leave everyone hanging. Opening with Wish Realm Hook in a room with several people and what looked like the Dark Curse coming. We then see Regina walking through the woods seeing Zelena and looking like she has no idea why and how she got there. Also in the promo, Zelena said, "they are not creatures, they're witches." Is she referring to the seven other witches? Who is the eighth witch?
Also from "The Eighth Witch" promo, we see a picture of Gothel holding Anastasia close to her, then cutting to Regina saying she wants to fight witches with witches. In the same scene were Cinderella holding someone in a hood captive, Wish Realm Hook with a knife to Gothel's neck, then cutting quickly over to Hyperion Heights. But now that Anastasia is awake, what does Victoria want next? She's got what she wanted, after all.
Moving over to the set photos for "The Eighth Witch" consist of the same scene with Rumplestiltskin as Weaver, Victoria and Anastasia all around the table in the Evidence Room. In a different angle, Rumple/Weaver is looking at knives, as well as a shot of Anastasia picking up the Dark One dagger. Is Anastasia the Guardian? In another shot, a set of knives were seen rammed into a cabinet door.
As of this recording, the cast is about to go on a filming break 'til the rest of the year, and will be back filming after the New Year's and keep going until we see the series go back.
Do you have any theories or spoilers for "The Eighth Witch"? Share all of them with us by jumping over the forum now!
What did you think?
Email Feedback@ONCEpodcast.com (audio files welcome)
Call (903) 231-2221
Comment on the shownotes
Visit any page on ONCEpodcast.com and click the "Send a voice message" link to record and send a message right from your computer.
Help us out!
Share this post in your social networks
Follow us
On Facebook:
On Twitter:  echo do_shortcode('[twitter follow="ONCEpodcast"]'); ?>
Daniel J. Lewis:  echo do_shortcode('[twitter follow="theDanielJLewis"]'); ?>
Jeremy Laughlin:  echo do_shortcode('[twitter follow="phlegon"]'); ?>
ErinJ:  echo do_shortcode('[twitter follow="erinjcruz"]'); ?>
Hunter Hathaway:  echo do_shortcode('[twitter follow="travelingpixie"]'); ?>
Jacquelyn / RumplesGirl:  echo do_shortcode('[twitter follow="punk_bunny_87"]'); ?>