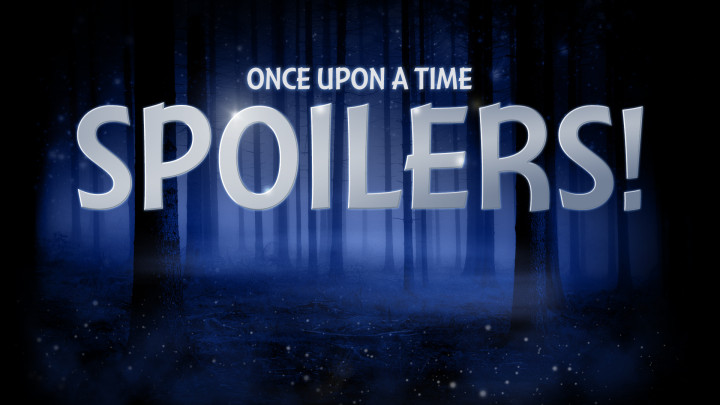 7×15 "Sisterhood" spoilers plus more on the series finale including the biggest names coming back and other filming details in this spoilers-only podcast for this Friday's episode!
Podcast: Play in new window | Download | Embed
7×15 "Sisterhood" Spoilers
When the Candy Killer attacks, Ivy will have to risk what remains of her family, while Jacinda and Henry grow closer and Roni questions her relationship with Samdi. Meanwhile, Drizella faces an unthinkable challenge in her attempt to join the Witch's Coven.
"Sisterhood" was written by Christopher Hollier & Adam Karp, and directed by Ellen S. Pressman. Guest starring in this episode are Adelaide Kane as Drizella/Ivy, Emma Booth as The Witch/Gothel/Eloise Gardener, Daniel Francis as Dr. Facilier/Mr. Samdi, Yael Yurman as Anastasia, Anna Cathcart as Young Drizella, Nathan Parsons as Nick Branson/Jack, Sara Canning as Gretel, and Bruce Blain as Desk Sergeant.
In the promo for "Sisterhood" features the candy killer. Who is the candy killer? He doesn't look short, and if you come back to when Dr. Sage was killed, the one who cut a lock of her hair looked like a woman's hand, so who is killing the witches?
The promo for "Sisterhood" in the other realm with Regina talking to Drizella telling her that she will find a way to help her if she gives up on the curse. Drizella, of course, seemed like she doesn't want Regina's help as she's seen choking Regina in the next scene. Sara Canning, who guest stars as Gretel, is 30 years old so she's probably going to appear in Hyperion Heights instead of the new Enchanted Forest, so what is her involvement in all these? Flashing forward to Hyperion Heights, the promo for "Sisterhood" continues with Drizella in a parking lot when the Candy Killer appears. Why is he called a Candy Killer? Is Gretel the Candy Killer? Drizella then comes to Regina for help, but Regina told her that if Drizella wants her help then she should help her find the fix for Henry; find a way to cure Henry and she'll help protect her from the Candy Killer. In the next scene, Gold is also seen with Regina, saying that they need to get to Anastasia before Ivy does. In another scene, Drizella, Anastasia, Dr. Facilier and Gothel were all in what looks like Victoria Belfry's office and it looks like Drizella wants to talk to Anastasia and see if they can work out their problems. However, Anastasia says there's nothing left to say and does some magic with wind storm and glass shattering.
Series Finale Spoilers
As of this recording, there are no episode photos released yet, but we found out that Jennifer Morrison, Ginnifer Goodwin, Josh Dallas and Emilie de Ravin are all going to come back for the series finale to reprise their roles as Emma Swan, Snow White/Mary Margaret, Prince Charming/David, and Belle. Jennifer Morrison is actually in Vancouver as of this recording, donning an Emma Swan wig. No word yet as to when Goodwin and Dallas are going to come over and how long Jennifer Morrison is staying, because they are actually going back to Steveston to film for the finale, as well. In line with this, we don't know yet whether Morrison is going to Steveston or not.
People have been speculating about the title of the series finale episode, "Leaving Storybrooke." Did they mean it in the literal sense or more metaphorically? Are they actually leaving Storybrooke and are going back to the Enchanted Forest, or is it because the show is ending so, technically, we all are leaving Storybrooke in a way?
Did we miss any spoilers for this coming Friday's episode? Join us over the forum and share your spoilers, theories and other information regarding the episode "Sisterhood" and beyond!
What did you think?
Email Feedback@ONCEpodcast.com (audio files welcome)
Call (903) 231-2221
Comment on the shownotes
Visit any page on ONCEpodcast.com and click the "Send a voice message" link to record and send a message right from your computer.
Help us out!
Share this post in your social networks
Follow us
On Facebook:
On Twitter:  echo do_shortcode('[twitter follow="ONCEpodcast"]'); ?>
Daniel J. Lewis:  echo do_shortcode('[twitter follow="theDanielJLewis"]'); ?>
Jeremy Laughlin:  echo do_shortcode('[twitter follow="phlegon"]'); ?>
ErinJ:  echo do_shortcode('[twitter follow="erinjcruz"]'); ?>
Hunter Hathaway:  echo do_shortcode('[twitter follow="travelingpixie"]'); ?>
Jacquelyn / RumplesGirl:  echo do_shortcode('[twitter follow="punk_bunny_87"]'); ?>