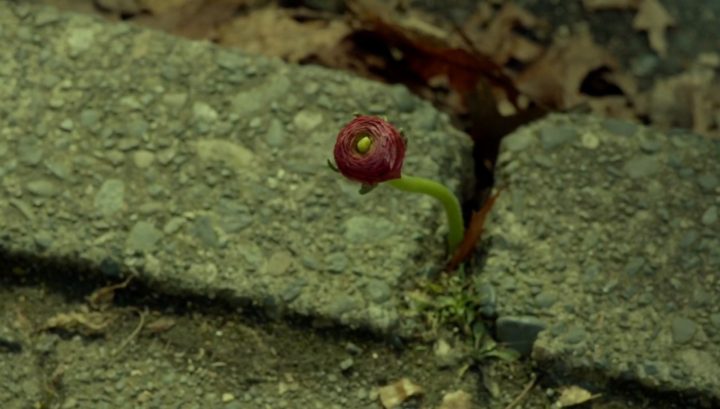 If the pixie flower appears in the presence of great evil, why isn't this flower everywhere? How does Tiger Lily even know about the Savior? All these questions answered plus an in-depth discussion about the time of the Dark Curse, the Elder Wand, Mommy dearest, the pixie flower and more on this episode of retconning, "Awake."
Podcast: Play in new window | Download | Embed
Written by Leah Fong who also wrote "I'll Be Your Mirror" and Andrew Chambliss, this episode, "Awake" looks more like a fan-fiction. Although this episode was well-executed, the disconnection from the past seasons made no sense. The problem with this episode was the pixie flower, which is what they needed in order to make this episode and the storyline move along as quickly as it did.
I loved this episode (because of the parts in the past)! It was such a treat for suffering through so many awful episodes, it took me back to everything I loved about Season 1. I was starting to get annoyed with David but his acting with Snow in this episode melted my heart. The emotions were so genuine. As someone in a loving marriage with my best friend and also as a parent I connected emotionally with everything right along with them through the episode and it was just wonderful.

— Megan
One of the things that was nicely connected to season 1, however, was the music. They reused a lot of the same music from season 1. Aside from the Snow White and Charming theme, they also reused the Rumplestiltskin Dark One music when David came in to Mr. Gold's shop in the flashbacks. Their use of music in this episode, especially in the flashback, was really good. It did feel like a piece of season 1 in a lot of ways and really building into something, which is the final battle.
Storybrooke, The Time of the Dark Curse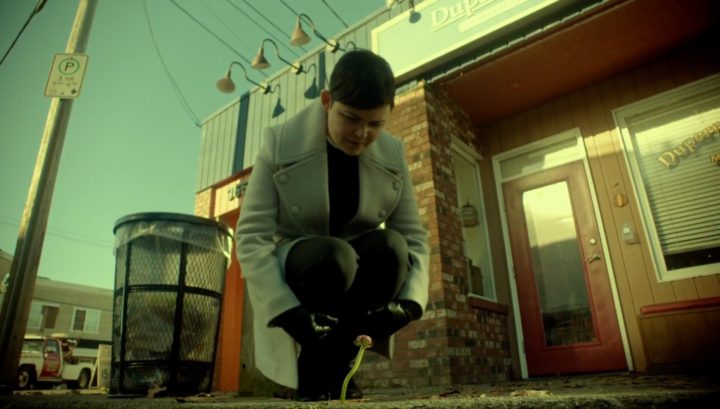 The way they positioned the characters, it's like nobody was friends with anyone else anymore. These group of people who allied themselves against the Evil Queen and supports each other were all on-edge in Storybrooke; Granny is upset with Ruby, Marco gets upset with Snow White, and even Pongo is upset, which was off-gluten. But, if the flower appears in the presence of great evil, why isn't this flower everywhere? If it was thought of before the week this episode was written, why was it never incorporated into the show ever?
Hey guys, love the podcast. I have a theory that might make the flashback part of "Awake" make more sense.

What if the pixie flower appeared in Storybrooke 20ish years ago, because the Black Fairy tried to get to Storybrooke sooner. Maybe she got restless waiting for the curse to be broken and tried to jump realms herself. For some reason she couldn't make it fully to Storybrooke, but she may have been close and that's why the pixie flower grew.

The pixie flower couldn't have appeared because of Regina, because there would have been more flowers throughout the 28 years.

— Jessica
Storybrooke is the Land Without Magic, even Regina has no magic despite having magical objects in her vault, therefore this flower can't be there. Perhaps this flower has been in Storybrooke for 10 years and somehow came in with the curse? Furthermore, Emma was put into the curse to fight the final battle and break the curse. The expansion of final battle is okay, but everything that happened in this flashback cheapened Emma's role in their lives and the importance of everything in season 1.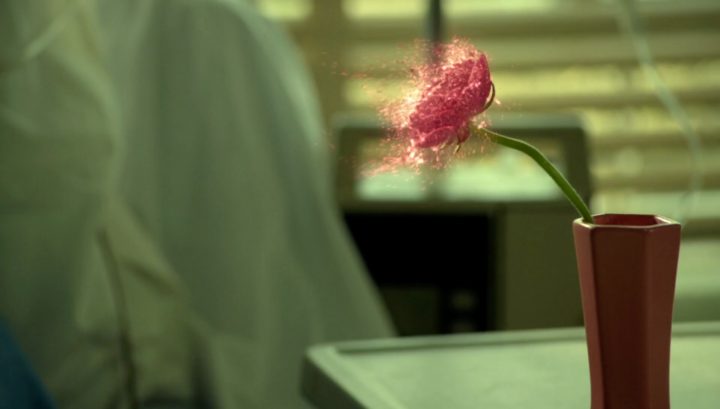 It was nice to see that Rumplestiltskin doesn't remember who he is when David visited him. Looking more closely at the pixie flower, they said that the dust from the flower can reunite  anyone who shares true love. But this wasn't the first time we were introduced to the idea because back in 3×03 "Quite a Common Fairy", Tinkerbell used pixie dust to lead Regina to Robin Hood in the tavern.
Did David draw his own sword to Rumplestiltskin?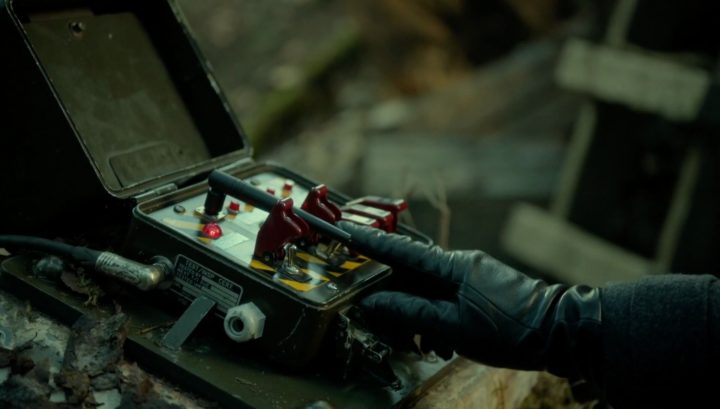 When they're looking for David in the woods, it's a nice harkening back to season 1 when Archie went down the mines to find Henry. Why do they have that lever?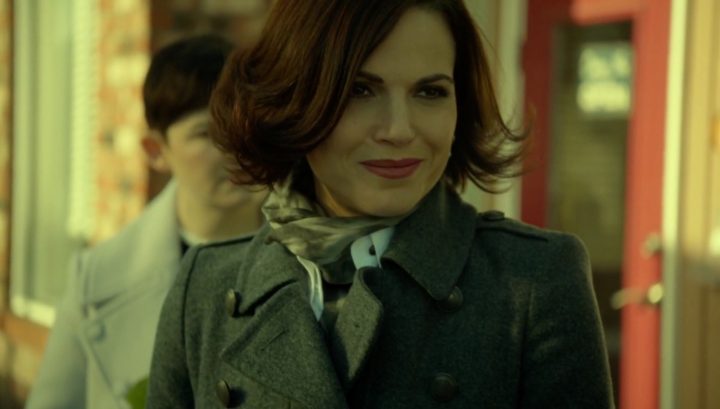 That said, it was fun seeing Mayor Mills once again.
It was neat to see them go into that farm house, that later on was inherited by Zelena. Still, how can these people be awake? It's a curse with an exemption to Rumplestiltskin who can be awaken built for himself, though that should still require Emma's presence. Here, however, true love's kiss was not necessary. Looking back at Once Upon a Time, there have been retcons in order to cover up mistakes, and it seems that the use forgetting potion is the magic fix-all and is worst that squid ink.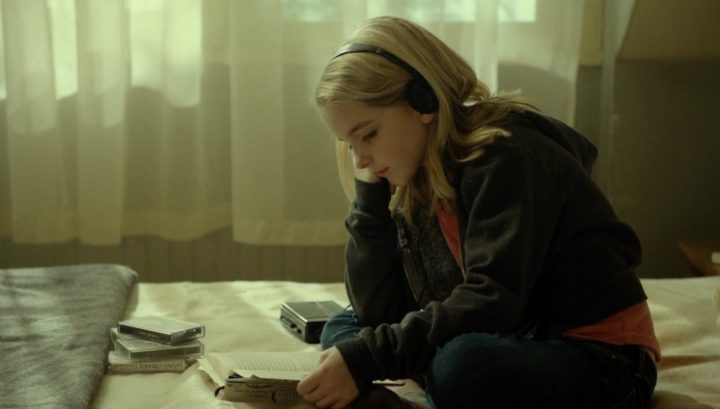 While Emma was sitting in the bed, one of her mixtapes is Wang Chung. We also looked a little closely at the book she was reading and it was "The Nightingale" by Hans Christian Andersen, a story about an Emperor who enjoyed something fake over something real. She was also reading "The Golden Age Compendium of Children's Fairy Tales." That's the same book she was reading in Minneapolis, Winter, 1990, in 6×11 "Tougher than the Rest" before August encouraged her to go to the police. It was also nice to see McKenna Grace as young Emma again, who now stars alongside Chris Evans in the movie, Gifted.
Neverland, Present Day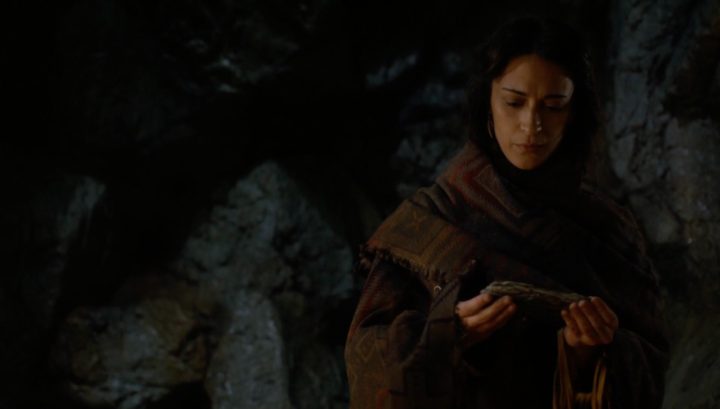 Picking up the episode with Hook running into Tiger Lily, those Lost Boys looks like they're out for blood. How does Tiger Lily even know about Emma and the Final Battle? How does she know anything about Storybrooke? That said, it was nice knowing that someone else is concerned that the final battle will affect all the other realms. Perhaps the fairies already know about the impending final battle?
Should we start referring to the wand as the Elder Wand? One of the three deathly hallows? … Since Tiger Lilly only had a piece of it, I imagine we will see them looking for the other piece or pieces, most likely by visiting other realms visited in the show – Wonderland, Oz, or Arendale. Then they will need a way to put the pieces back together. I imagine the Blue Fairy intentionally broke the wand and scattered its pieces because it was too powerful to risk leaving it intact.

— Gareth
When they're about to raid the Lost Boys' camp, they talked about the driftwood, which is part of the wand that banished the Black Fairy to the Dark Realm. This wasn't the Black Fairy's wand, however, because hers was in 3×11 "Going Home" though no one ever said something about anything that banished the Black Fairy, other than Blue Fairy being the one who did it, before taking the Black Fairy's wand.
Tiger Lily said that there would be magic in Pan's camp that could help send Hook home. We've seen Rumplestiltskin rip his shadow before in 3×02 "Lost Girl" to give his dagger and asked it to hide here. Back in the episode, he used it with great pain using his Dark One dagger. Here, Hook does it and it's a breeze, but it was a nice detail that Hook's shadow has a hook in its right hand, whereas Hook's is in his left.
Present Day Storybrooke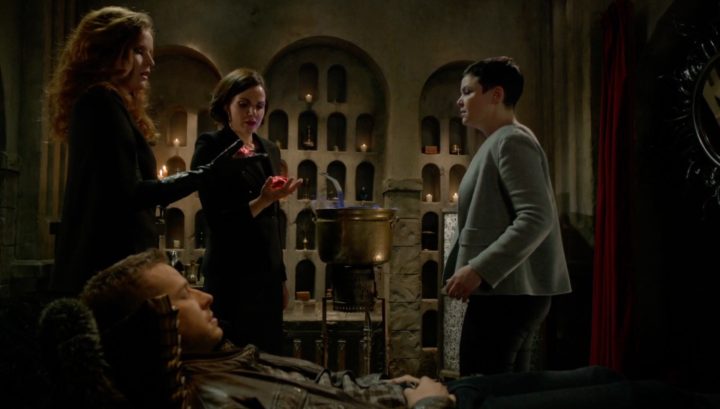 We really liked that they connected things with the Pilot episode, which is also was when the final retcon began. What does the final battle mean? What's final about it? Can they no longer fight another battle? The Savior Shakes are coming back though. Is that simply an indication of Emma being under stress? It was an interesting idea of breaking curse by deep frying the hearts. Didn't Regina say that Rhonda told them "everything" about the curse? Regina should've known about the failsafe before letting the Evil Queen go.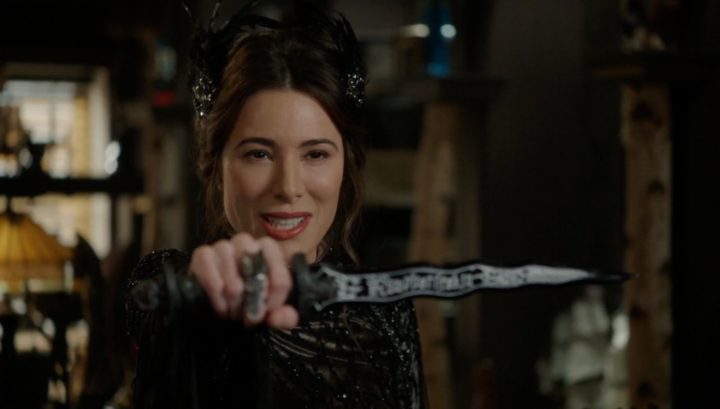 Rumplestiltskin's facial expression screams terrified when Mommy Dearest visited him. It was also interesting how the Black Fairy said that she "practically invented dark magic." Did the Blue Fairy and Black Fairy created the chalice together, the one that gave Merlin his power? Tinkerbell once said that the Black Fairy was well-versed in dark magic, but maybe the wand that banished her is the one she can't control?
Can they pull off the final battle with how much it was hyped up?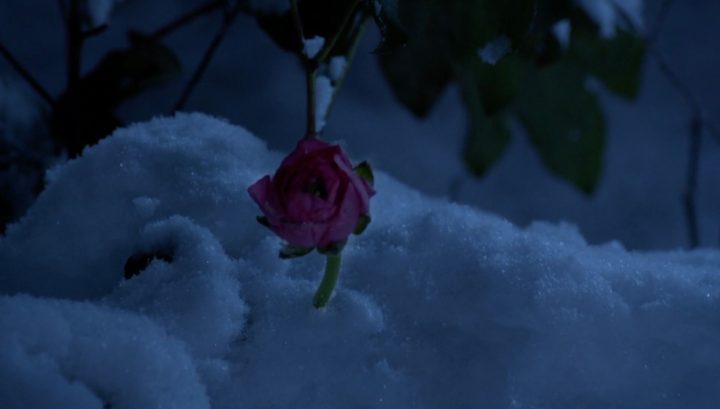 If these flowers grow in the presence of great evil, wouldn't they be popping up everywhere the Black Fairy goes? We liked the juxtaposition of the flower and what it represents and Gideon snuffing out the light the second later. On the other hand, it was nice that Gideon left a single flower as an act of defiance.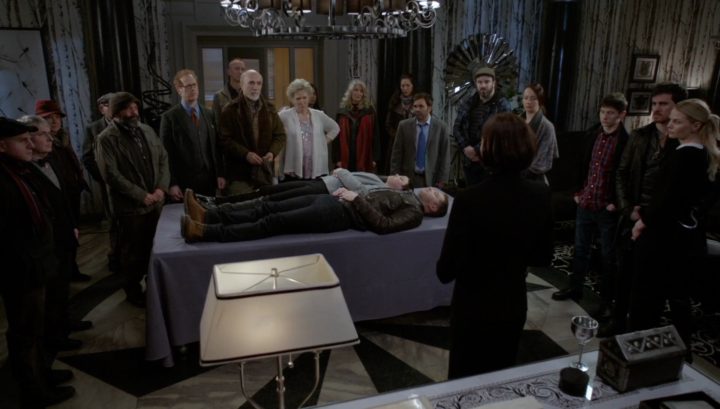 We liked the kind of reversal for Snow White in showing willingness to be put under the sleeping curse with no way out just so Emma can save Hook. It was also interesting that Tiger Lily didn't come with them to Storybrooke and chose to stay around in Neverland.
This episode really brought sacrifice to the forefront as a theme. This supports the idea that some sacrifices will be made in winning the Final Battle. The most likely person to sacrifice themself is Emma. She may follow her parents example and sacrifice herself for the greater good, not just for Henry or Hook, but for everyone. Rumple could easily sacrifice himself to save Gideon. A final act of bravery. Everyone might have to sacrifice either Storybrooke or magic itself to stop the Black Fairy.

— Gareth
For many, Snow White and David both being put under the sleeping curse and in the middle  of the Mayor's office was a reminiscent of a Catholic and Christian's communion. If drinking from the goblet diluted the sleeping curse, will they all be sleepy now? They simply just share the curse, they didn't break it. That being said, Regina knows what's up and passed out in the chair, whereas everyone else was on the floor.
How does the Black Fairy know that Rumplestiltskin was always such a clever boy? She didn't stick around long enough to name him. Maybe the Black Fairy monitored her son since their last run-in?
I think we will see Gideon fighting the Black fairy's control. Gideon might be forced to fight Emma again. If Gideon kills her, he might actually end up taking her power and becoming the Savior as he once thought. He might also end up killing his father and becoming the new Dark One. In this way Gideon would add the power of the Savior and all the Dark Ones to his own pre-existing magic. He could become the person Merlin once spoke of who could wield both light and dark magic and wield both for good. This might allow him to defeat the Black fairy and the Darkness. Magic will either be redeemed or destroyed in the process.

— Gareth
Almost all season finale happened during Mother's Day and it's quite interesting that this season, they were battling the Black Fairy, who is Rumple's mother.
Join us and RSVP for our season 6 finale party! Even if you've already emailed us, please do register so we would know how to contact you for our upcoming season finale party at Redtree Art Gallery and Coffee Shop in Cincinnati, Ohio.
What did you think?
Help us out!
Follow us
Spoilers