We were fortunate enough to see the Disney live action film, Cinderella before anyone sees it on Friday and we are excited to share our thoughts that you would want to hear before you head to the theater tomorrow! Join us as we talk about the classic tale and discuss the movie's theme, its differences from the original story, Frozen Fever, and more on our Cinderella movie review!
Podcast: Play in new window | Download | Embed
Because the movie is still in the theaters as you hear this, we will share a spoiler-free review before we go all out on our discussion with our Cinderella movie review.
Frozen Fever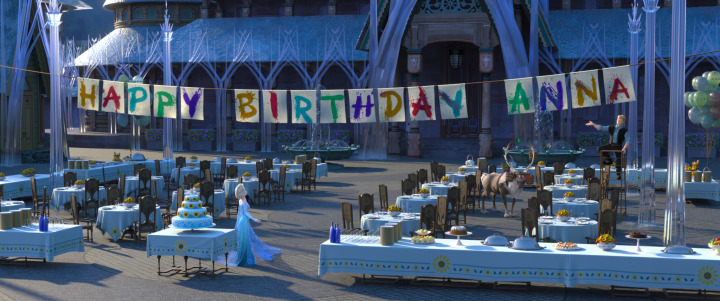 We thought that Frozen Fever was cute! It was nice seeing the whole gang back again, especially Elsa in a new color, as they prepare for Anna's birthday. But things get cold when Anna, well, catches a cold, where comedy ensues after that. There was a new fun, music, just one song where they referenced a line back to the original Frozen movie, "the cold never bothered me, anyway", but not as catchy as "Let It Go." As fun as it was to hear a new song, it probably isn't enough to replace "Let It Go" in everyone's mind. On the other hand, it was great seeing that they take Elsa's ability to create life to a whole new level, and multiple many, many levels. It's a lot of fun that Frozen fans will definitely enjoy watching and we sure do hope that Disney will some day release it on Blu-Ray and DVD.
Spoiler-free Cinderella Movie Review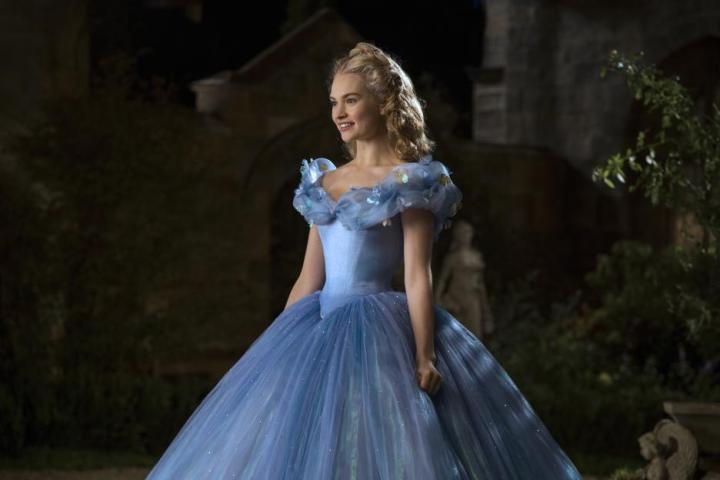 We love this version of Cinderella! It was magical! We definitely think that Once Upon a Time fans will love this, especially since we didn't get to see much of Ashley's story in, Once Upon a Time's version of Cinderella. So we highly recommend seeing this movie especially if you are inching to see more of this classic fairy tale that we never saw much in Once Upon a Time.
Of the recent movies that are coming out like Maleficent, Into the Woods, and Jack the Giant Slayer, movies that we have reviewed, we think that Cinderella is the one that probably fits in the most with the Once Upon a Time ideals. It tells fairy tales in a really magical way that is very similar from what we know from the Disney version. In fact, in the credits, it did referenced the Disney version as we as the Grimm fairy tales. Into the Woods may have presented a better, accurate story of Cinderella as far as Grimm fairy tales go, but this version definitely did a great job presenting a modern-day Cinderella story that still maintains all the magic and beauty.
The mice were really cute! They didn't talk,  but we had so much fun seeing them. Not in a way that you could actually understand what they were trying to say, but there were times when you can, like the minions from Despicable Me. What we love about this version was that the mice can communicate in some way; they had a fun personality without being obnoxious or childish, unlike the original Cinderella cartoon version, where the mice were really childish. This told a great way to re-tell the story and we like that many of the animals did have some sort of personality in them, without outshining the entire story. In addition, the movie presents a story that everyone can relate to.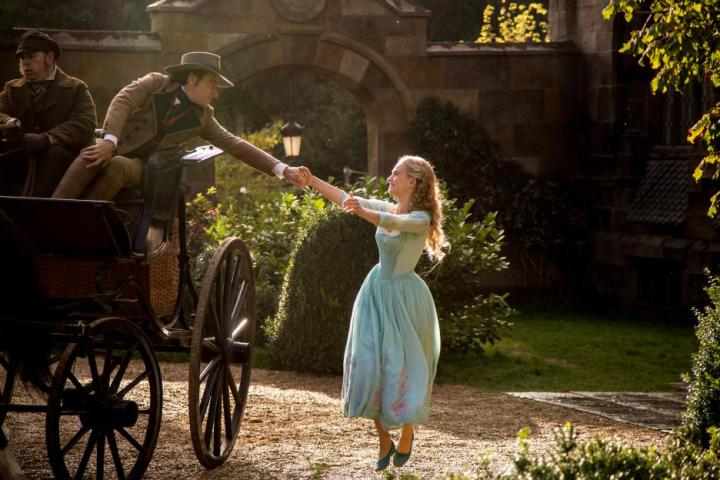 So if you like Once Upon a Time, and you like fairy tales, then Cinderella is the perfect fun movie to watch. It was magical, lots of funny moments, and it doesn't get ridiculous and obnoxious with the amount of music. There was actually very few pieces of music in this version of the popular fairy tale that we have known and loved before, although some of the popular songs were hummed. We liked that it wasn't a musical like Into the Woods. In fact, many people wondered if any of the original Disney music even made it in and while there wasn't much singing in the movie, the traditional Disney songs did make it into the credits.
We looked into its soundtrack and didn't realize that "A Dream Is a Wish", which was heard at the end credits, was actually sung by Lily James who plays Cinderella, and "Bippity Boppity Boo" was performed by Helena Bonham Carter, who plays Fairy Godmother. In line with this, just recently released their own trailer of the original fairy tale movie that we loved since childhood.
The soundtrack is by Patrick Doyle, who made the soundtrack to the movie very magical, flowing, airy, lot of strings and beautiful music, which fits so well with a fairy tale story like Cinderella.
As beautiful as the soundtrack is, however, Lily James' singing "Lavender Blue" was, unfortunately, omitted. But if you liked the beautiful soundtrack just as we did, you can buy the soundtrack via Amazon, or listen and download the official Cinderella soundtrack it via iTunes.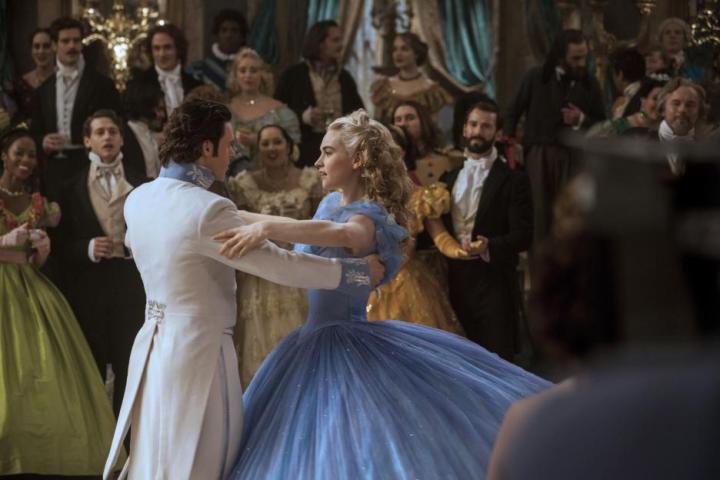 Spoiler-filled Cinderella Movie Review
Unlike the cartoons and this version, the Grimm fairy tales version of Cinderella's everyday clothes was actually supposed to consist of an old gray frock and wooden clogs because her stepsisters took away all her pretty clothes. Also, according to the Brothers Grimm fairy tales, Cinderella's was called Aschenputtel, on account of having to sleep by the fireplace and getting ash on her face because she had no bed to sleep in.
Another interesting thing that we found different from the original stories was that different stories have Cinderella wearing different things each night. When people say Cinderella, we think glass slippers and while some of the versions of the original stories include glass shoes, most end with a gold slipper. Plus, the festival that Cinderella attended to ran for several days, but movie has one day; Into the Woods got it right.
This version also didn't have the gory details of cutting of the toes and cutting of the heels that the sisters try to do, in order to fit into the shoe, which Into the Woods had, but that was because Into the Woods was more raw when it comes to the story than this version of Cinderella.
Moreover, one of the similarities of this version with the original tale was when her mother was dying, Cinderella was told, to be "be pious and good and God will always take care of you." In this movie, however, they put it as, "have courage, be kind", which seemed to be the central theme of the whole movie, as it was heard repeatedly through the entire movie. We even saw a moment when Cinderella struggled with that a little bit when she said, "I don't have any more courage," which was refreshingly realistic because it was also the moment when she met the fairy godmother. It was so neat the way they showed that even though Cinderella had given up, she can still be kind. This is definitely one of the reasons why we love how this version portrayed Cinderella.
In other movies, we usually see the stepsisters were supposed to look beautiful but act ugly, but not in this version. It shows that physical beauty does not define your actions, but rather your actions define your beauty.
Although there have been many retellings of the classic fairy tale before this that have been modernized, retold and changed many times, we still love this version. They did a great job explaining a few things that we didn't understand in other versions before, like why she ends up in the attic, which was never really explained in the cartoon version but was executed beautifully in the live action feature.
When the making of the glass shoes was highlighted, we were expecting to hear the fairy godmother to say, "Every story needs a memorable detail" a la Rumplestiltskin from Once Upon a Time.
The cinematography and coloring was just gorgeous. We really liked how Cinderella's outfit made her stand out well because of the muted colors. We also love seeing Cinderella's transformation from her tattered dress to her ball gown. The beauty of her new dress, the effects they did, plus the combination of the background music were perfectly executed. It was magical!
By the way, Sophie McShera, who plays one of the stepsisters Drisella, also played Gwynne in Galavant, a comedy musical TV series about Prince Galavant's quest for his one true love. In both Galavant and Cinderella, McShera was singing a song about poison, which was so ironic because she had played two roles singing about poison. This has us wondering if the use of the same actress was intentional, but we love seeing the actress do some character cross-over between two fairy tales. If you want to, listen to our review of the TV show, Galavant, where we shared our thoughts about this fun comedy musical series.
Some of the politics going on behind in the movie were cleverly put, because in the Disney animated movie, all we see in the ball was Cinderella goes, she dances, the stepmother trying to figure out who she is. It was also fun seeing more of the ball and the experience of what they see in each other. The enchantment, the getting to know each other, the falling in love, and seeing her friend, Kit, it was much more believable and magical.
We also love when the fairy godmother said, "The greatest risk that any of us will take—to be seen for who we truly are". Throughout the story, we see that Cinderella got that name as a joke because her stepsisters saw her with ash on her face, thus calling her Cinder-Ella. And towards the end, as Cinderella is meeting the prince when she was getting ready to try the shoe on, she introduced herself as, "I am Cinderella" instead of "I am Ella", which is a moment that we love.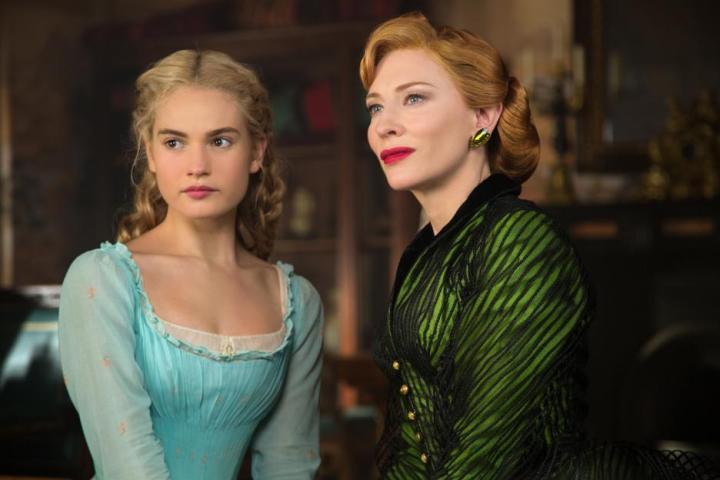 We also loved the part that after all the verbal and chore abuse, as the stepmother's plan with the Duke falters, and her stepdaughter was about to leave, Cinderella suddenly turned around and looked at her stepmother saying, "I forgive you." It was beautiful and powerful that made us realize that clearly, true love is more than just romance, which Disney has been doing a lot now—more appropriately defining true love. It's more about forgiveness, acceptance, and beyond the bounds of just family, but sometimes, friendship.
Another memorable moment for us was when the guards went up and rescued Cinderella and heard her singing, and her stepmother was trying to get a foothold of Cinderella trying to get her new life. It was so powerful when Cinderella turned to her and said, "you are not my mother, and you never have been." It was great seeing her stand up for herself. It's not so much as saying because she wasn't her birth mother, but because the stepmother did not make that choice to be a mother to Cinderella, which made Cinderella forgiving her in the end even more powerful.
Lastly, we liked the fact that we didn't get to see the stepsisters had had their eyes plucked out by birds at Cinderella's wedding. Instead, this take on the classic tale was more like the Disneyfied version. Plus, the closing line of the movie was talking about Cinderella and her seeing "the world not as it is, but as it could be if you see the world with care and kindness and just a little bit of magic." Beautiful words to end the movie for someone who enjoys not just Once Upon a Time, but fairy tales in general.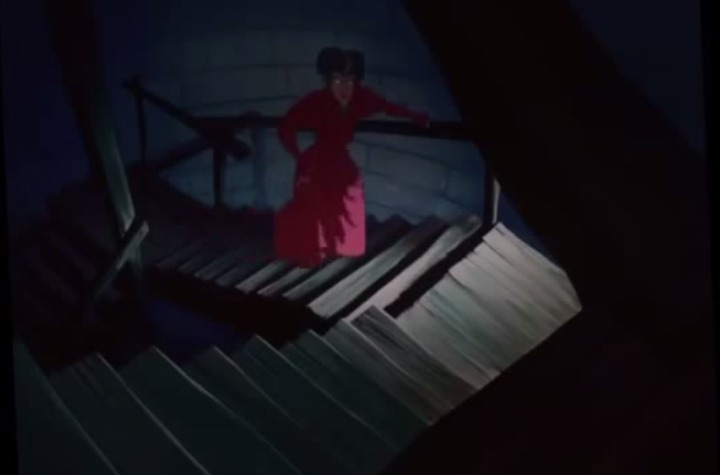 Tell us how you think of the movie when you have finally seen it by commenting below and let us know whether you agreed with our thoughts.
What did you think?
Email Feedback@ONCEpodcast.com (audio files welcome)
Call (903) 231-2221
Comment on the shownotes
Visit any page on ONCEpodcast.com and click the "Send a voice message" link to record and send a message right from your computer.
Help us out!
Share this post in your social networks
Follow us
On Facebook:
On Twitter:  echo do_shortcode('[twitter follow="ONCEpodcast"]'); ?>
Daniel J. Lewis:  echo do_shortcode('[twitter follow="theDanielJLewis"]'); ?>
Jeremy Laughlin:  echo do_shortcode('[twitter follow="phlegon"]'); ?>
ErinJ:  echo do_shortcode('[twitter follow="erinjcruz"]'); ?>
Hunter Hathaway:  echo do_shortcode('[twitter follow="travelingpixie"]'); ?>
Jacquelyn / RumplesGirl:  echo do_shortcode('[twitter follow="punk_bunny_87"]'); ?>